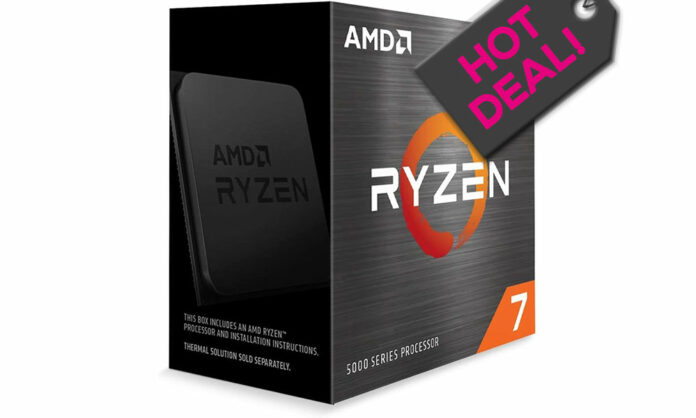 Keeping an eye out for PC component bargains this Easter weekend? So are we! There are decent deals to be had – SSDs and memory are heavily discounted – while in the CPU space, some of the best bargains continue to apply to previous-generation hardware.
Though the likes of Ryzen 7 7700X and Core i5-13600K occasionally dip down toward the £300 mark, our pick of the bunch right now is the older Ryzen 7 5800X. Despite dating back to 2020, AMD's 7nm chip is now effectively half price and continues to deliver performance in spades with eight cores and 16 threads humming along at up to 4.7GHz.
The AM4 chip has finally hit the £210 mark here in the UK, marking 50 per cent off RRP, while a $249 price tag over in the States is similarly enticing.
There's always a temptation to spend a little more – an extra £100 brings current-generation CPUs into view, as well as the innovative Ryzen 7 5800X3D – but regular 5800X continues to offer genuine appeal. A key attraction is the long-standing AM4 platform. For those already invested, 5800X is a welcome drop-in upgrade from older Ryzen generations, and if you're migrating from even further back, total platform costs are at an all-time low.
AMD RYzen 7 5800X
---
"AMD Ryzen 7 5800X elite gaming desktop processors comes with 8 cores optimized for high-FPS gaming rigs."
We earn a commission if you make a purchase, at no additional cost to you.
It's now easy to put together the core of a highly competent build for under £500 if you opt for 5800X alongside, say, a B550 motherboard, 32GB of DDR4 memory plus a 1TB M.2 SSD. With GeForce RTX 4070 thought to be imminent at around £599, a potent gaming rig for around a grand is becoming increasingly viable.