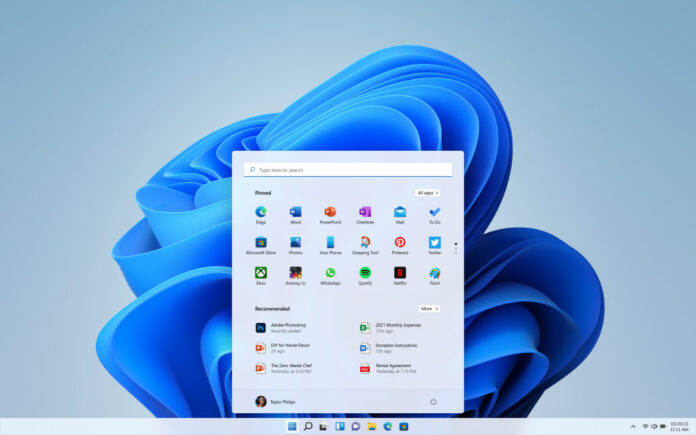 Microsoft has announced a new taskbar overflow experience is being introduced to its flagship desktop operating system, Windows 11.
The change, designed to optimise the experience for users who frequently juggle large numbers of open apps, is available immediately to Windows Insiders as part of Preview Build 25163, ahead of a wider rollout at a later date.
Such improvements will be welcomed by users working with smaller, lower-resolution screens. Up until now, the Windows 11 taskbar would automatically hide additional apps when the taskbar has reached its maximum capacity, showing only a single most-recent app in the overflow section. Finding other open apps required flicking through Alt+Tab, resulting in a far from ideal experience.

Beginning 25163, the taskbar will now automatically display a three-dot shortcut when maximum capacity is reached, revealing a secondary, mini-taskbar of sorts with shortcuts to overflow apps.
"The overflow menu will contain many of the current taskbar behaviours users are familiar with, such as supporting pinned apps, jump list, and extended UI. After invoking overflow, the menu will quietly dismiss once you click outside of it or navigate to an application," says Windows Inside Program Lead, Amanda Langowski.
Windows 11's taskbar has faced fierce criticism since launch, with users lamenting the absence of basic features such as text labels or the ability to drag and drop files. Microsoft continues to add much of the missing functionality, resulting in an evolving taskbar experience that feels inconsistent and incomplete, and further updates are in the pipeline.
A growing number of widgets are receiving taskbar-specific badges, and the search button is being experimented upon with a number of different visual treatments.