AOC parent company TPV Technology is on the warpath. As the world's largest manufacturer of computer monitors, the Chinese giant reckons it is well positioned to capture an even larger chunk of the lucrative PC gaming market, and is rolling out aggressively-priced peripherals to help further that goal.
Having slashed prices on its flagship AGK700 keyboard, the firm is taking a similar approach to gaming mice with the new AGM600. Targeting value-conscious gamers through a £39.99 price tag, the seventh mouse to roll off the AOC production line offers a powerful Pixart sensor coupled with durable Kailh switches and 10 buttons, all inside a robust frame whose quality doesn't disappoint.
Some of you may have noticed the close resemblance to Logitech's G502 X mouse. No bad thing as the shape is well thought out and, in my experience, doesn't cause fatigue after long gaming sessions.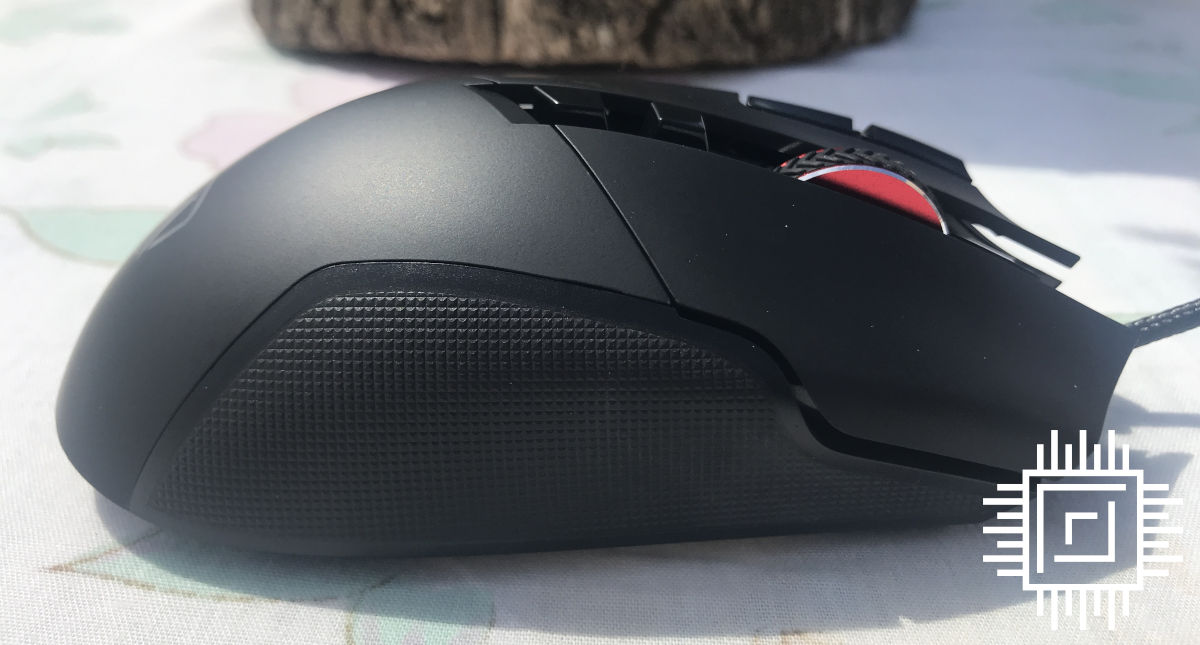 Specification
Backed by two years of warranty, the AGM600 features a Pixart PMW3389 optical sensor boasting 16,000DPI resolution, 400IPS tracking and 50G acceleration, transmitting information at 1,000Hz via a 1.8m-long braided USB Type-A cable. While not the fastest polling rate on the market, this is also far from the most expensive mouse available. And let's face it, unless you're a hardcore esports player, I doubt many would benefit from anything quicker.
The AGM600 measures 130.5mm (L) x 73.9mm (W) x 43.3mm (H), weighs 115g, and uses Kailh switches rated for 80 million clicks, with each key programmable via AOC's fledgling G-Menu companion app.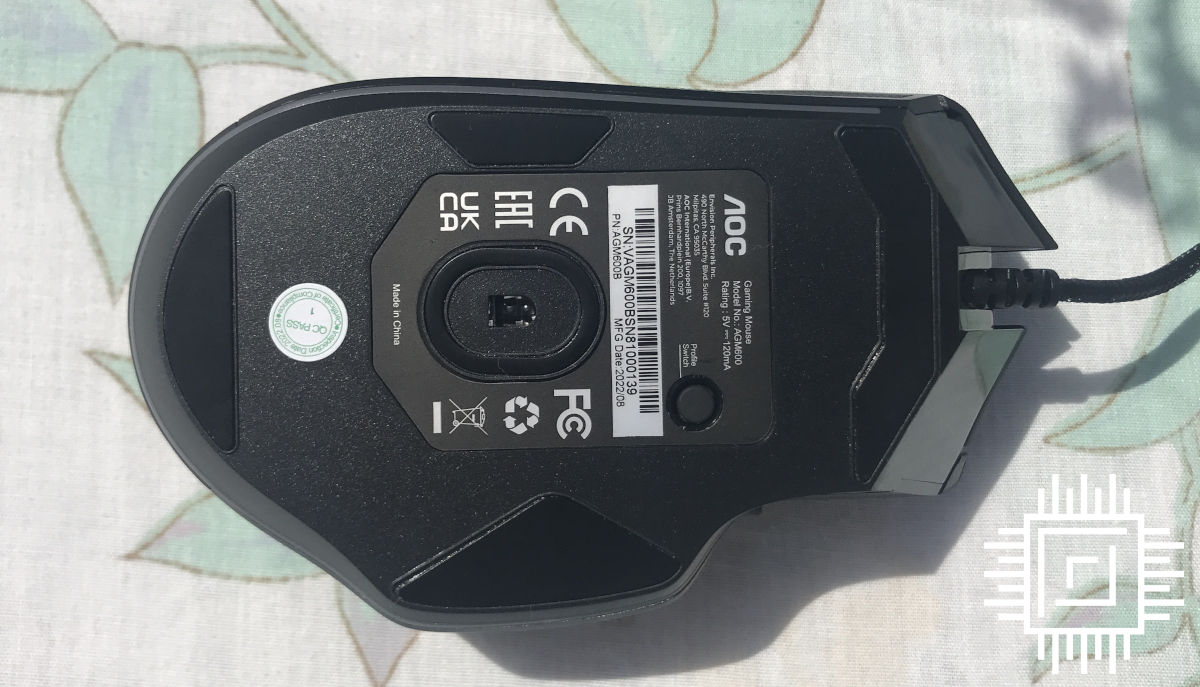 Dual onboard profiles represent the icing on the cake. Having save slots to hold customisations irrespective of software is something I personally appreciate, and a profile switcher is neatly hidden on the underside near the sensor for added convenience.
For those inclined to keep a closer eye on real-world latency, AGM600 is also officially certified as Nvidia Reflex compatible, allowing players to measure system latency through the Reflex Analyzer.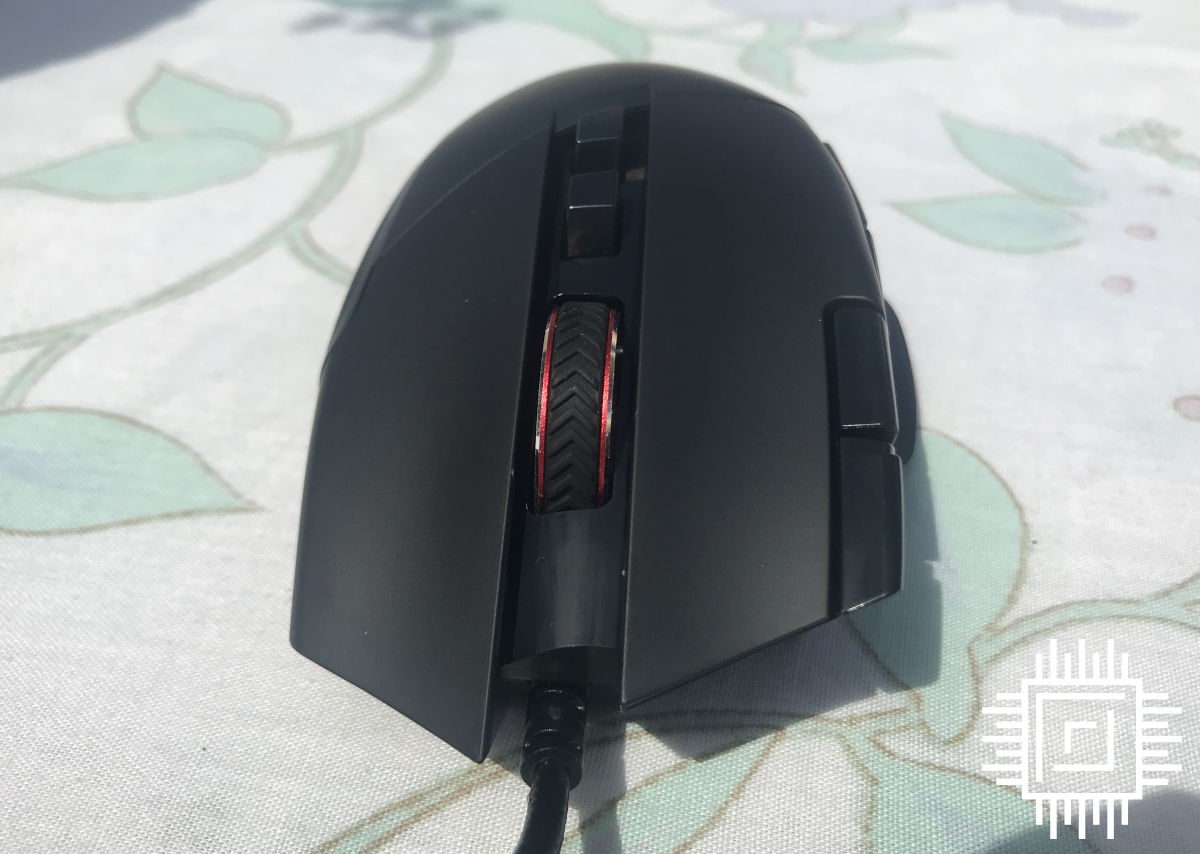 Build
The AGM600 carries 10 programmable buttons; the usual left and right, dual DPI toggle switches behind the clickable scroll wheel, two besides the left click (changing volume by default), two on the left side (back and forward by default), and a sniper button that reduces DPI for greater precision when aiming. During my time with it, I didn't encounter any double-clicking or miss-registered presses, indicating tight tolerances between the keys and switches.
While most buttons feel well positioned for my grip, I did however find the sniper toggle a little awkward to reach. It's not a button I use regularly, mind, and having it distanced enough to avoid miss-clicks when lifting the mouse was actually beneficial.
The notched wheel offers excellent feedback – very important when switching weapons in games – and I also appreciated the thumb rest though it required a bit of adaptation since I'm used to feeling the mouse pad with my thumb to aim more accurately; that task now rests with my pinky. Note that both claw and palm grip are possible with the AGM600.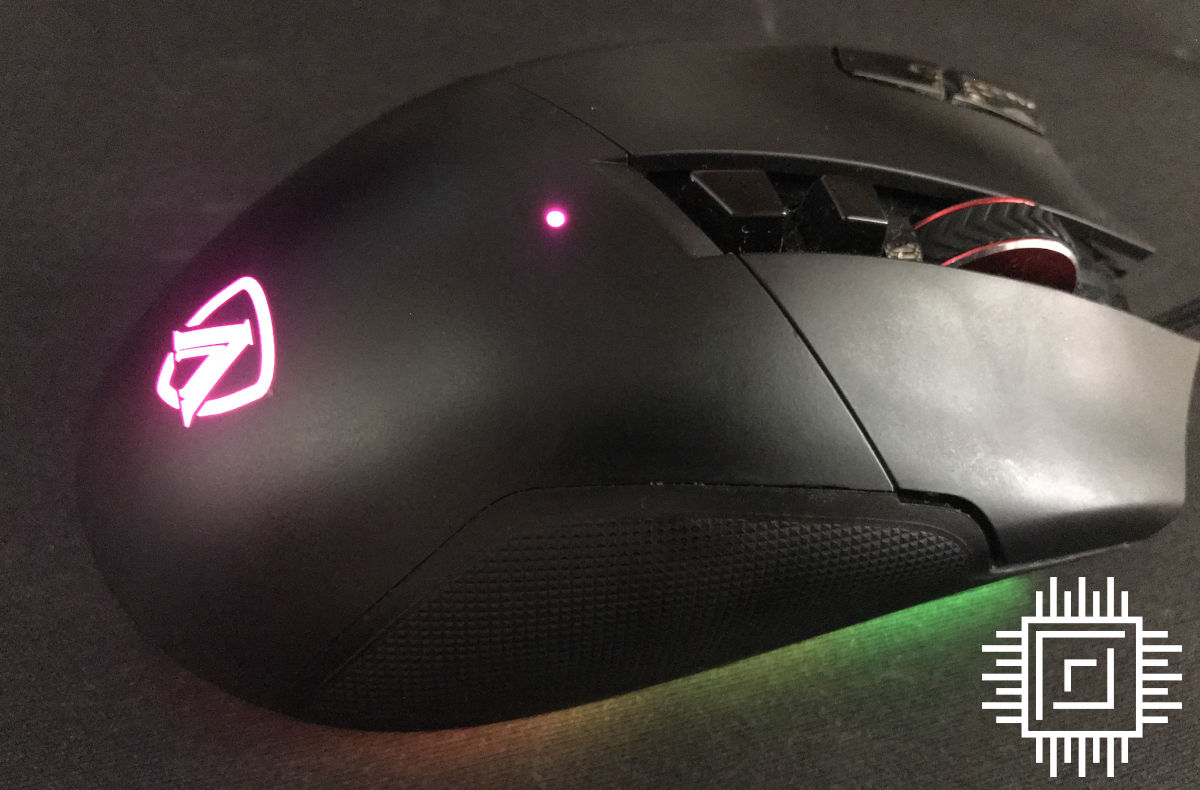 Griping the mouse is easy thanks to both sides featuring a textured finish without being a fingerprint magnet. Underlying pads/feet offer a smooth glide over my surface despite the mouse's 115g weight, and if not for a stiff cable that adds some resistance, it would be perfect. I must confess that I am a regular user of wireless mice, and now struggle to adapt to a cord. AOC, maybe a wireless variant next?
The main button clicks feel on point without any travel distance or mushiness. The feedback is clearly noticeable yet not loud, so gaming at night shouldn't be an issue. Plus, there are no squeaky or plastic noises when griping the mouse. All in all, I didn't note any major issues regarding build quality.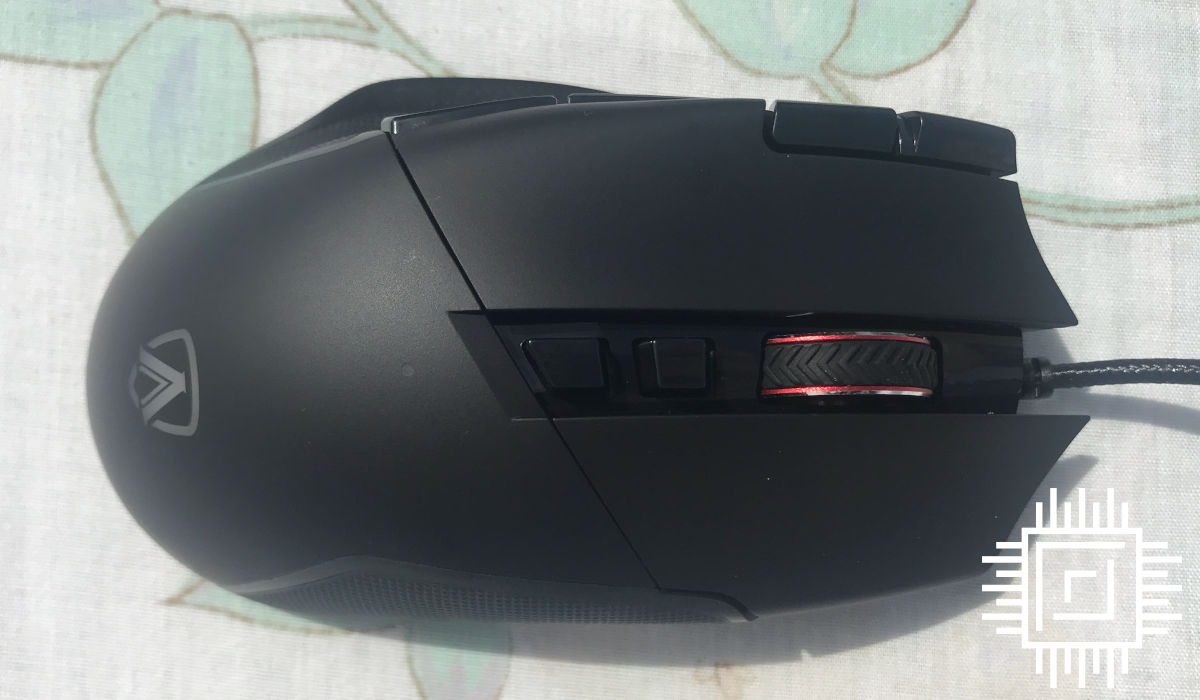 RGB Lighting and Macros
For RGB illumination we get a very nice strip around the mouse bottom, a logo on the back where the palm rests, and a small indicator for DPI setting. Brightness can be changed in the G-Menu app to three increments or turned off entirely, however it's a shame the three lighting zones can't be controlled independently.
Speaking of G-Menu, the first page allows button personalisation with many options to choose from, including macro creation. The second offers six DPI profiles customisable from 200 to 16,000DPI with 50DPI increments, four polling rate choices from 125Hz to 1,000Hz, plus click, pointer, and scroll speeds. The third and fourth sections are dedicated to lighting, with various effects, speed of pulsation, brightness (including off), and full RGB colour codes for those who want a specific hue.
Finally, aside from the pre-programable shortcuts for browser navigation and what have you, the AGM600 also features a dedicated macro creator that is easy to use yet offers enough granularity for those who like to dive deep into it – including a combination of mouse and keyboard inputs.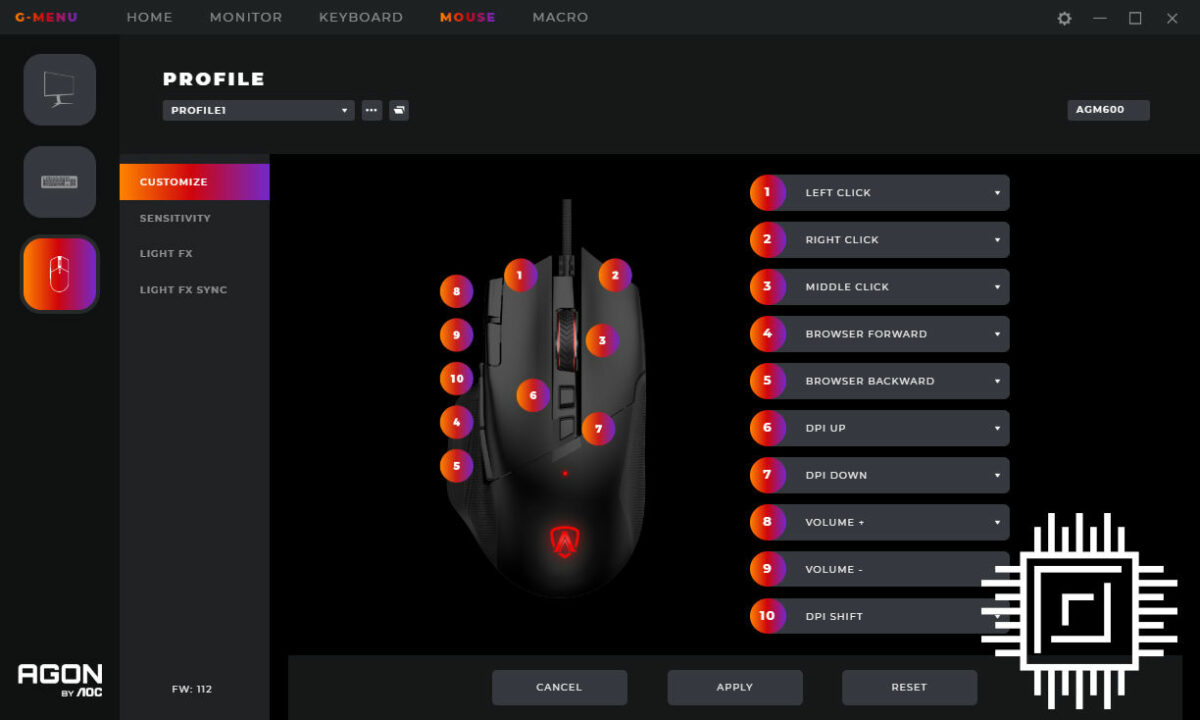 Conclusion
The AGM600 is another well-built peripheral from AOC, offering a wide variety of customisation options, from precise RGB to button programming and macro creation. Build quality is robust which should translate to long life, and with its 80M-click rated switches, buttons won't be the first to wear off.
Going back to my trusty set of games, the AGM600 didn't disappoint providing good accuracy and smooth movement. Despite its above-average heft, flick shots weren't a problem, in fact, well-balanced weight distribution helps ensure steady aim. Even without relying on the sniper button, in Enlisted, 800DPI precision was enough to deliver those important headshots on roof/window campers. If not for its wired connection, this could easily be my daily driver.
Dual onboard profiles are much appreciated, allowing the mouse to be configured as set-and-forget without requiring constant software running in the background. This may seem trivial on high-end machines, but many gamers – myself included – prefer to run a lean setup to minimise the risk of wasted system resources and AOC understands that choice better than most.
So, to sum it up, if you're looking for a wired gaming mouse that won't break the bank, AOC's Agon AGM600 is worth adding to your shortlist.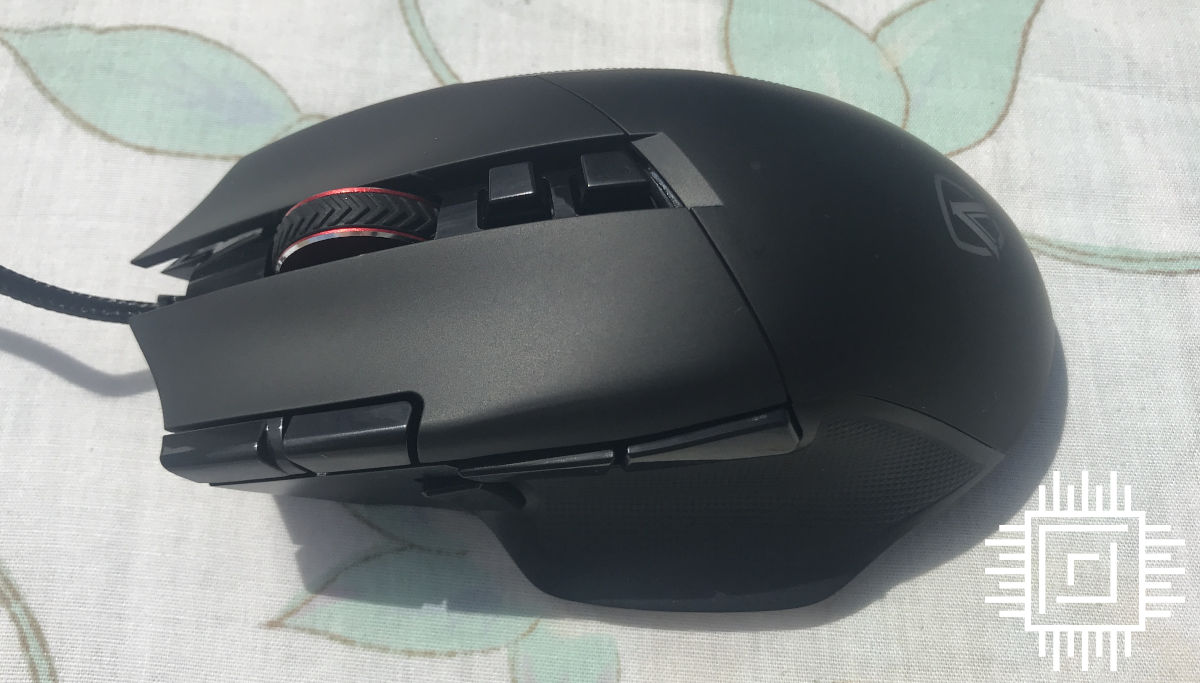 AOC Agon AGM600
Verdict: a fine candidate for multiple genres, the AGM600 is a robust, customisable and affordable gaming mouse.
---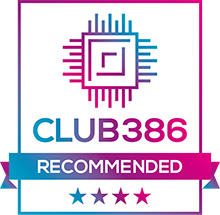 Pros
Keen pricing
High customisability
Two onboard profiles
10 programable buttons
Cons
Stiff cable
No independent RGB
---
Club386 may earn an affiliate commission when you purchase products through links on our site. This helps keep our content free for all.
Rest assured, our buying advice will forever remain impartial and unbiased.