When we think of AOC, the first thing to come to mind are competitive gaming monitors, so when the brand announced plans to venture into peripherals, we couldn't help but be intrigued. Is the value proposition retained, are there any cut corners, and are the resulting products worthy of consideration among a sea of competitors?
These are the questions we'll address in our review of AOC's flagship Agon AGK700 keyboard, which immediately has our attention after recent price cuts. Having launched at £129.99, this high-end board is now retailing for a mere £64. A half-price bargain worth revisiting? Let's dig in and see what's in store.
Switches
Let's start with the main aspect of any keyboard, its switches. Here we have Linear Cherry MX Reds. Made by a well-known brand, these are some of the best gaming switches on the market, requiring only 45 grams of pressure to actuate, thus making them perfect for fast-paced games such as FPS. Like many mechanical switches, these are clearly not silent, though not overly loud, either, except for the space bar which has a particular loud return spring.
The unmistakeable red volume dial top centre changes the volume by two per cent increments and feels super nice while doing so, let's hope it stays that way with prolonged use as from personal experience, volume wheels tend to become loose with time. The sensation is so good, in fact, the wheel doubles as a stress-relief toy; if only all manufacturers could use such luscious volume wheels.
Flanking the dial is one of the keyboard's weaknesses; macro/top-row keys that use a different type of switch and a circular key shape. While I understand trying to make them easily distinguishable to avoid accidental clicks, pressing them feels mushy and unsatisfying. Each press starts with strong resistance that goes to zero after the initial push, leaving a subpar sensation and unsettling contrast to the smooth Cherry MX. I'd have preferred square keys sitting on top of more mechanical switches.
This frustration extends to the (macro) G keys lining the keyboard's left side. In practise, they're located a little too close to frequently used keys, causing unwanted macro activations when trying to press TAB, Shift, and especially CTRL keys. Do note the keycap font will also divide users, as AOC opts for an angular typeface that you may or may not appreciate.
Finally, the included red keycaps are a nice touch, though they are a bit stiff to put in, and especially to pull out. It felt like something might break because of the required force. This obviously will vary from unit to unit.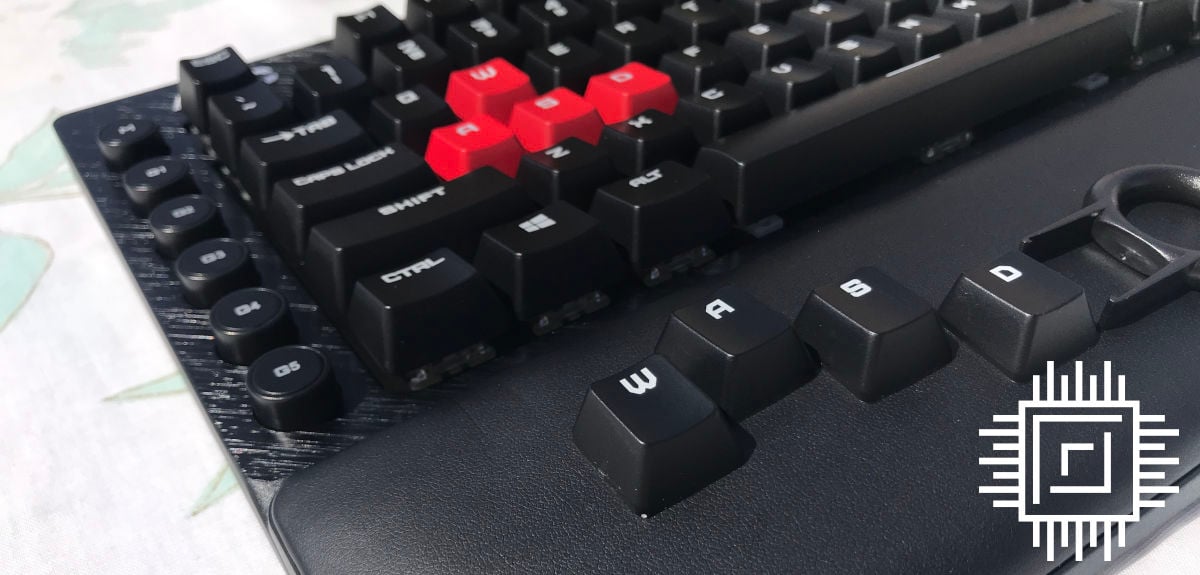 Processing
The AGK700 rocks a 1,000Hz polling rate via a wired USB 2.0 Type-A connection. It's capable of displaying 16.8 million colours for complete RGB customisation and each key can be individually lit or synced to other AOC products via the accompanying G-Menu app. As you'd expect from any modern gaming solution, the keyboard has 100 per cent anti-ghosting plus N-key rollover, meaning it is possible to press multiple keys at the same time without limitation.
Onboard memory offers five saved profiles to store lighting and macro settings, which is excellent for those who prefer taking their own peripherals to LAN parties or simply don't like to have unnecessary software running in the background.
Lastly, the AGK700 features a USB 2.0 Type-A passthrough port on its top side, handy for hooking up a mouse or flash drive, albeit at basic speeds.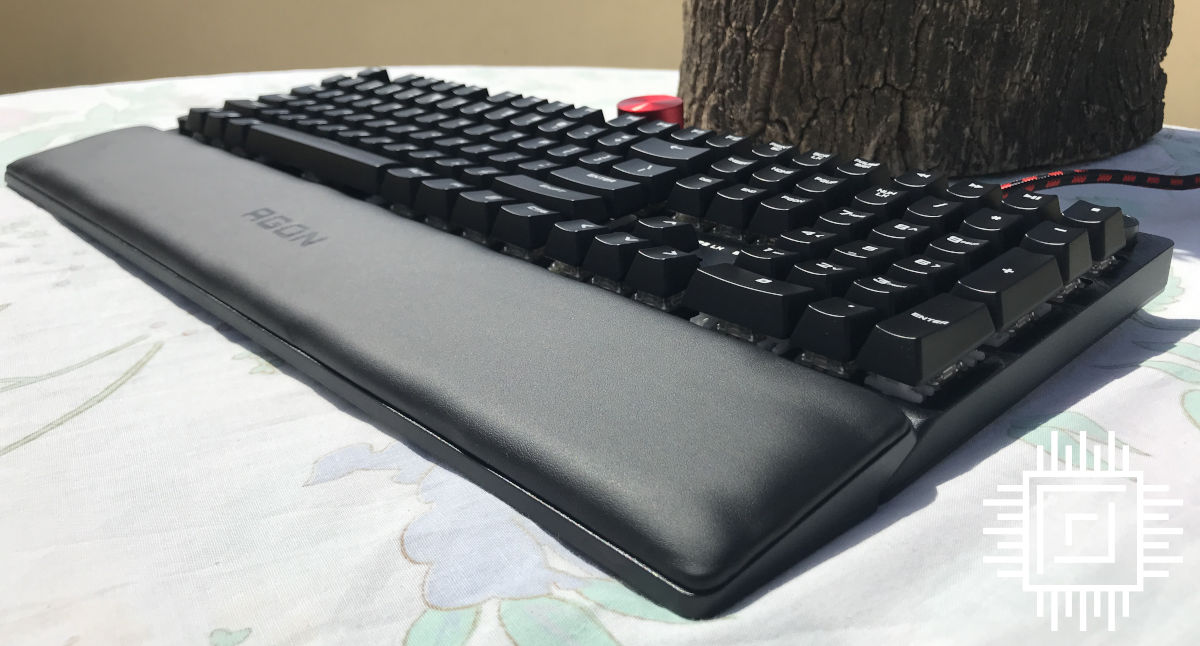 Build
The AGK700 is a full-size wired keyboard boasting individually programable Cherry MX Red switches rated for 50 million clicks and comes backed by two years of warranty. Measuring 457mm (L) x 239mm (W) x 33mm (H) and weighing 1.6kg, its build quality is very good and sturdy; you wouldn't want to drop it on your foot, as we suspect the toes would suffer greater damage than the keys.
AOC's bundle includes four red keycaps, a keycap puller, and the usual documentation. The AGK700 frame is made of aluminium with a fantastic-looking brushed finish topped by an AOC logo on the left side. Adding to its premium feel, all corners are nicely rounded (no sharp edges), including the portion hiding below the wrist rest. My only complaint here would be a lack of additional high adjustments, as the included single-step feet aren't enough for me.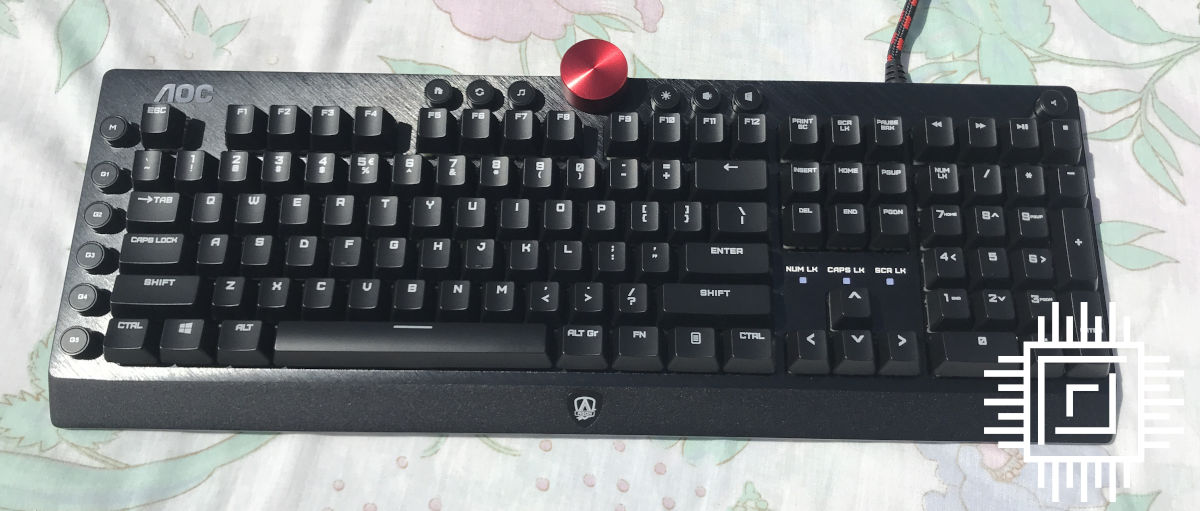 One of the best parts of the AGK700 is its magnetically attached cushioned wrist rest, which feels very nice on the skin. The padding feels soft yet offers the right amount of support, with the leather finish bringing a smooth touch and sense of quality that belies the current price tag. Thankfully, the magnets holding the wrist rest in place are powerful enough to keep it in place even when dragging the keyboard around.
Side note: the wrist rest can be moved left or right making it cover about two-thirds of the keyboard. This can be handy if the padding starts to lose its softness after heavy use, as you can move to another part that's still good, though it will admittedly look a little weird!
The 1.8m-long braided cable ends with two USB-A connections, one for the keyboard itself plus a second for the passthrough that is found on its top side. The black-and-red cable is a bit stiff because it also contains the passthrough wiring and is non-removable making it a bit harder when it comes to cleaning time. Not a fan of the gamery red highlights? The colour scheme isn't for everyone, and in our conversations with AOC, we're reliably informed that other accents are in the works.
RGB Lighting and Macros
Aside from the top row buttons that offer multiple functions and lighting effects (including off), AOC also provides its G-Menu software that takes things to the next level by allowing a choice of polling rate (125Hz minimum) and a customisable delay before repeat keystrokes. Not to forget handy options such as disabling ALT+TAB or WIN keys. We also get a much wider RGB customisation, from colours and brightness to effect types and speed.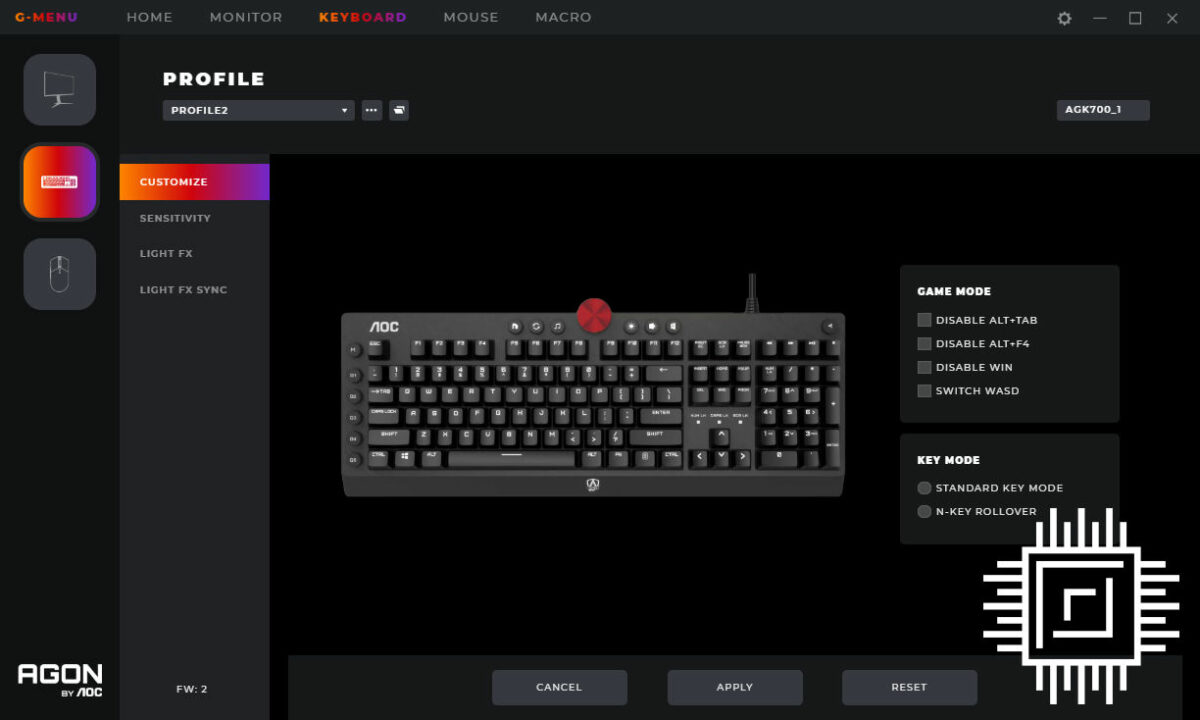 G-Menu is good enough as it is but could benefit from some layout/ease-of-use optimisations. For example, you can't delete a software profile while a matching hardware profile is saved in memory. Not a major inconvenience when you figure out the required order of doing things, but certain processes could certainly be streamlined. Do bear in mind G-Menu is a relatively new piece of software, and one that we expect will evolve rapidly in the months ahead.
One unexpected feature that I got to appreciate is the possibility to switch WASD with the arrow keys via a click of a button (the one that looks like a recycling logo). This turned out to be quite helpful when playing Age of Empires since moving the in-game camera is done using the arrow keys, which are not very conveniently placed, to say the least. Obviously, this cab also be achieved on any keyboard featuring reprogrammable keys, but it's the ease of use that is welcome. In fact, while I regularly use a keyboard supporting programable keys, it never occurred to me to use WASD for such a task.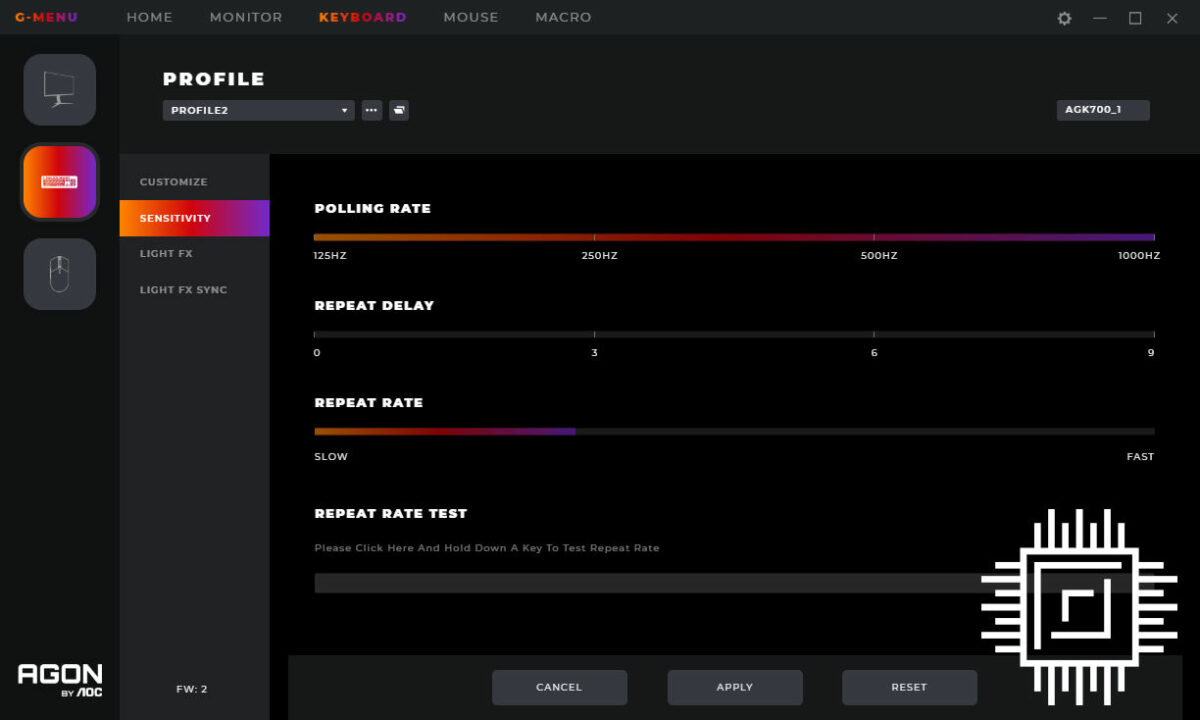 What's clear is that while G-Menu does some things well, it remains relatively lightweight compared to established competitors. Whereas others offer exhaustive RGB customisation and, say, Philips Hue integration, the AGK700 doesn't allow you to change the G-key backlight; they shine red at all times, clashing with your other RGB effects. The same goes for the profile switching key which comes with pre-programmed colours for each profile that can't (yet) be customised.
Conclusion
AOC's Agon AGK700 has great build quality and a decent feature set including aluminium construction, Cherry MX Red switches, streamlined macro creation and a terrific volume dial. It suits a wide range of users, be it gamers seeking fast response, or workers craving customisation in a full-size form factor, and is all the more attractive at a reduced fee of £64.
The couple of issues encountered are by no means detrimental to the day-to-day experience of using the product, and at this price point, the AOC is well worth a shout. Red switches do what they say on the tin, there's ample lighting, and value-adds such as onboard memory and dedicated macro keys make the AGK700 a relative bargain.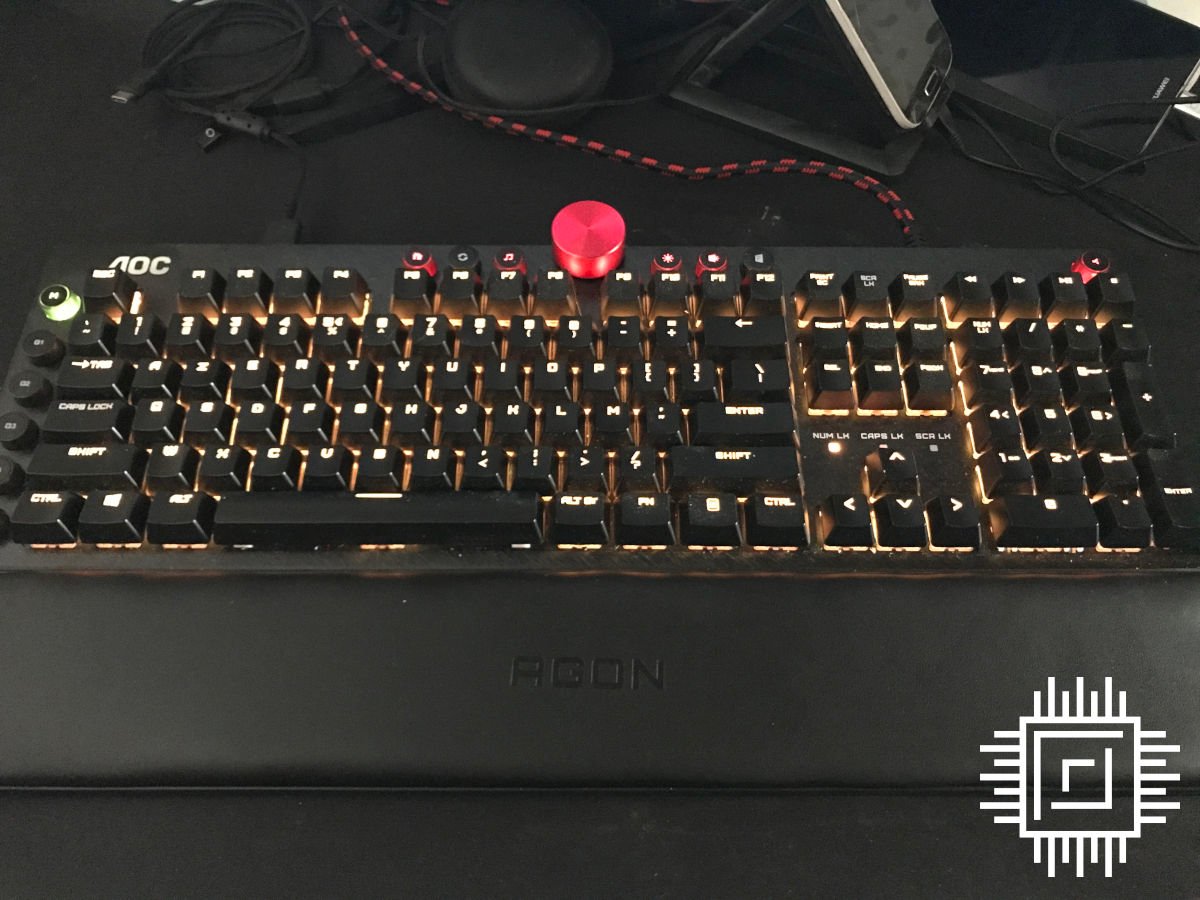 AOC Agon AGK700
Verdict: a sturdy gaming keyboard that doesn't require software to unlock its full potential.
---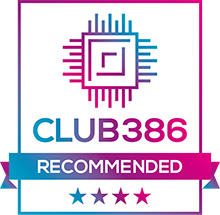 Pros
A steal at under £70
Comfortable wrist rest
Five onboard profiles
Dedicated macro keys
Super-smooth wheel
USB passthrough
Cons
Not every key is full RGB
Mushy G keys
Non-detachable cable
---
Club386 may earn an affiliate commission when you purchase products through links on our site. This helps keep our content free for all.
Rest assured, our buying advice will forever remain impartial and unbiased.