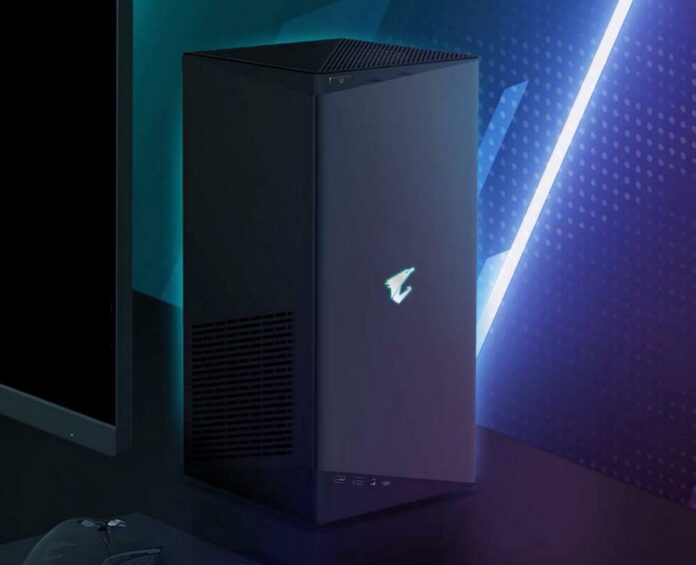 Gigabyte has unveiled an updated version of the Aorus Model S featuring an Intel 12th Gen processor, DDR5 memory and a dedicated graphics card.
The Model S's 190mm (W) x 189mm (D) x 400mm (H) dimensions pack capable horsepower under the hood. A Z690 chipset motherboard resides alongside a Core i7-12700K (8P, 4E) CPU, 32GB of DDR5-4800 (probably 2x16GB UDIMM), a GeForce RTX 3070 8GB graphics card, and a 2TB PCIe Gen 4 NVMe SSD.
To cool the CPU and GPU, the 14-litre machine uses a unique-looking air cooler resembling that of Microsoft's Xbox Series X console rather than a liquid cooler like Corsair's One i300. It consists of a single large heatsink from which 18 heatpipes protrude, with 12 going to the CPU plus six to the GPU. One 120mm plus another 140mm fans are used to move air through its fins.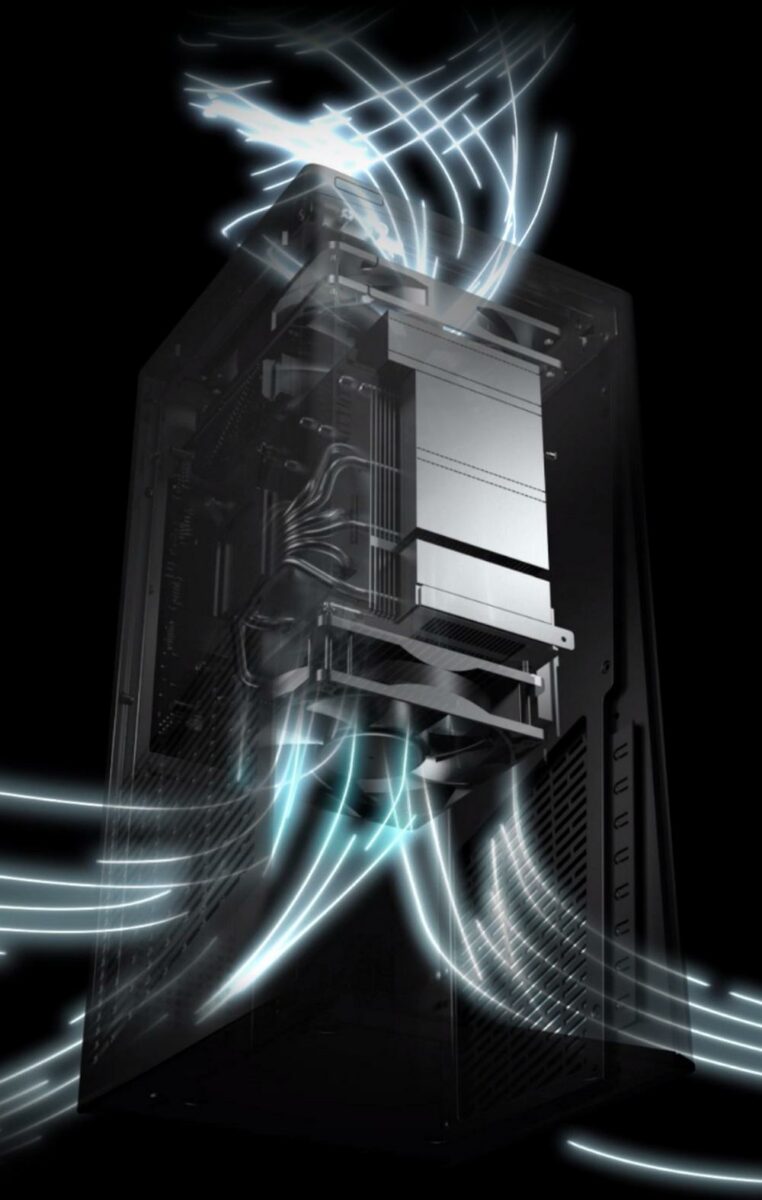 Gigabyte powers the machine with a 750W 80 Plus Gold power supply, which is enough knowing that an RTX 3070 consumes around 240W while the i7-12700K peaks at about 220W in gaming. All told, the system ought to pull less than 500W at full load.
I/O is similar to what we find on a normal desktop PC – in the front we have two USB 3.2 Gen 1, one USB 3.2 Gen 2 Type-C and a 3.5mm audio jack. In the rear we find three DisplayPort, two HDMI, one USB 3.2 Gen 2×2 Type-C, three USB 3.2 Gen 2 plus two Gen 1, two USB 2.0, two audio jacks, 2.5GbE, Wi-Fi 6E and Bluetooth 5.2.
Finally, pricing and availability are not yet known, but it looks like a tidy unit equipped with good connectivity.