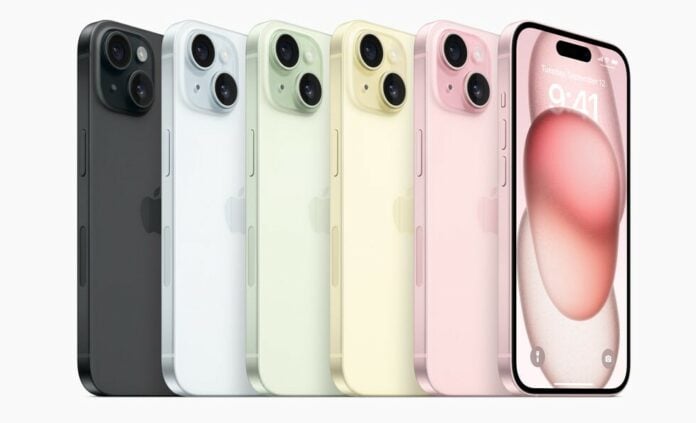 Apple has officially announced the iPhone 15 and iPhone 15 Plus, bringing last year's flagship performance to lower price tiers.
The iPhone 15 and iPhone 15 Plus will be available in pink, yellow, green, blue, and black, boasting a new colour-infused glass back and a textured matte-finish aluminium frame. Inside, we find Apple's in-house A16 SOC rocking six CPU cores, five GPU cores, and 16 Neural-Engine cores, alongside a choice of 128GB, 256GB, or 512GB storage capacities. A very fast chip capable of handling anything a phone needs, and as is becoming customary, it's the flagship chip from the previous generation that powers this year's second-rung iPhone.
Personally, I am not a data hoarder, but those who like taking lots of pictures will no doubt fill storage rather quickly on entry-level models. Not to mention 4K60 video which eats up a lot of space with little effort. Talking of which, the camera has been upgraded to a 48MP main shooter – again, borrowed from last year's Pro – offering higher image quality and zoom.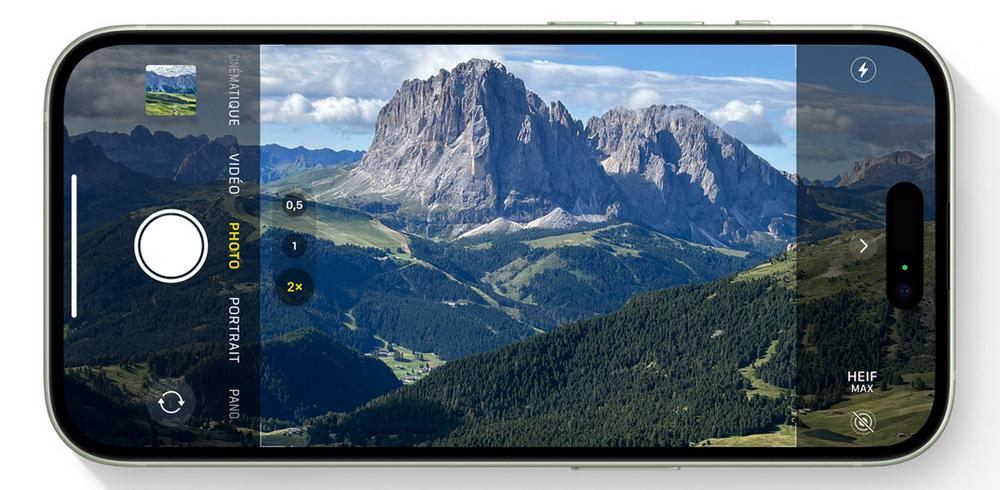 Physical dimensions haven't altered all that much. iPhone 15 again features a 6.1in display, with the 15 Plus at a familiar 6.7in. The former uses a 2556×1179 resolution, whereas the latter touts 2796×1290. Both have 60Hz OLED-based Super Retina XDR displays boasting 460ppi density and, for the first time, Apple's 'Dynamic Island' notch becomes a standard feature on non-Pro devices. Maximum brightness is also double that of iPhone 14, now reaching 2,000nits peak outdoor, with 800nits during typical use.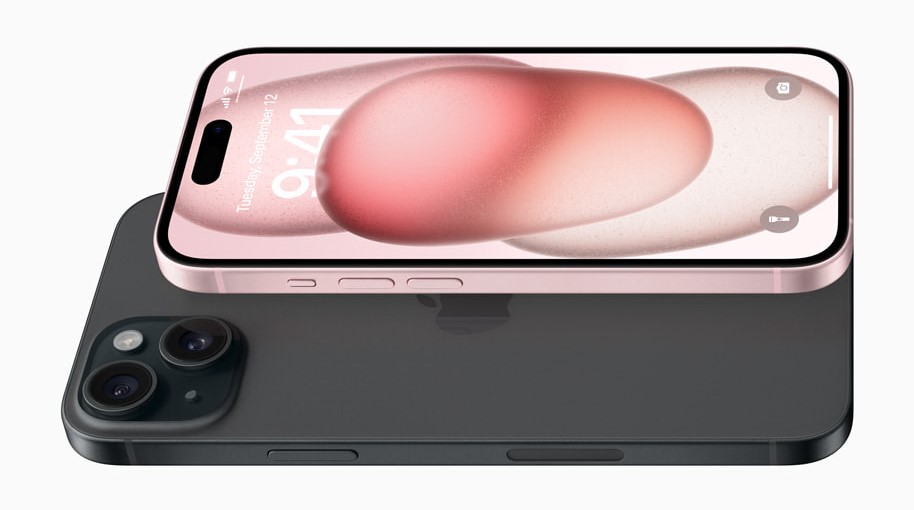 Battery life is similar, too, with Apple claiming 20 and 26 hours of video playback, respectively, for the 15 and 15 Plus, rechargeable to 50 per cent in 30min/35min using a 20W power adapter.
Though carrying a lot of the 14 Max specs, these are missing the always-on display, a 1TB storage tier, and most importantly a 120Hz 'ProMotion' refresh rate – which is a shame at this price tier.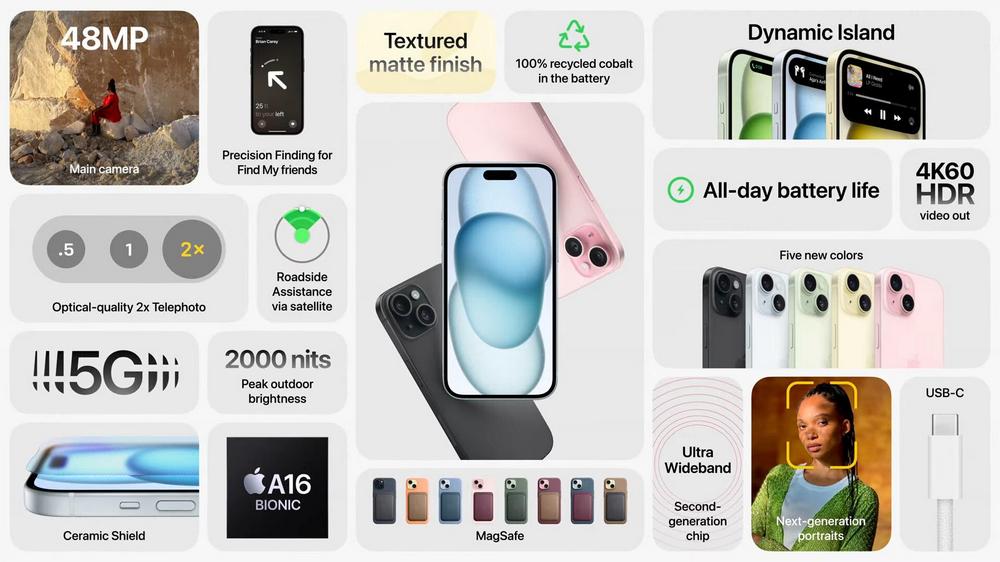 Thanks to EU legislation, Apple has finally been forced to step away from its ageing and slow lightning connector in favour of the modern and faster USB Type-C – better late than never, though some limitations do remain.
While it's nice to have one cable for all your devices, the Type-C port on iPhone 15 and 15 Plus is still limited to USB 2.0 speeds, i.e. 480Mb/s (60MB/s). Quicker speeds are reserved for iPhone 15 Pro and Pro Max, but we're not complaining; the main takeaway here is that you no longer have to think about keeping a spare lightning cable in your bag. And with Type-C's higher maximum current ratings, we could see faster iPhone charging in the future.
The iPhone 15 and iPhone 15 Plus are scheduled for release on September 22 priced from £799/$799/€969 and £899/$899/€1,119, respectively, with pre-orders starting 13:00 on September 15.