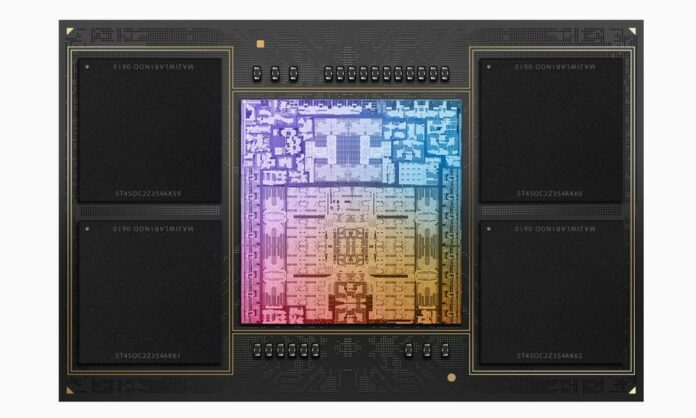 Apple has announced M2 Pro and M2 Max chips boasting up to 12 CPU cores, 38 GPU cores, and support for up to 96GB of memory.
After launching the M2 SOC last year, and while waiting for the rumoured M2 Ultra, M2 Pro and M2 Max join the company's arsenal as part of updated MacBook Pro and Mac mini systems.
M2 Pro
Starting with the M2 Pro, we have up to 12 CPU cores, 19 GPU cores, and a 16-core Neural Engine in a 40-billion transistor chip manufactured using TSMC's N5 node. For reference, the regular M2 chip has up to eight CPU cores, and 10 GPU cores, and while unified memory support increases from 24GB to 32GB, bandwidth is doubled from 100GB/s to 200GB/s this time around.
With eight performance cores allied to four efficient, Apple claims claims up to 20 per cent greater CPU performance compared to an M1 Pro SOC. Even better gains are touted for the GPU and Neural Engine, which are said to be 30 and 40 per cent better, respectively.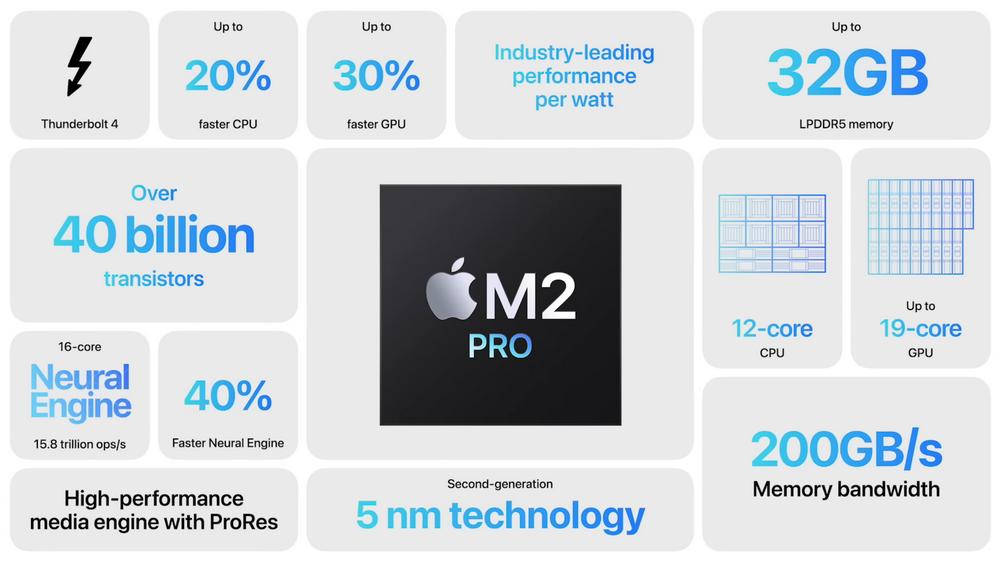 M2 Max
The M2 Max takes things further by offering double the GPU cores (38) while keeping identical CPU and Neural Engine configurations. Clearly aimed for those creators and professionals working with massive data sets, M2 Max increases the maximum available memory pool 96GB of LPDDR5 rocking 400GB/s of bandwidth.
Once again, Apple claims a performance uplift of up to 40 per cent compared to the M1 Max SOC, aided in no small part by an increase in onboard L2 cache. It also has a media engine capable of double the ProRes support for even faster playback and transcoding.
Whilte M2 Pro touts hardware-accelerated H.264, HEVC, and ProRes video encode and decode, M2 Max ups the ante with two video encode engines and two ProRes engines, allowing for a theoretical 2x performance uptick for video encoding.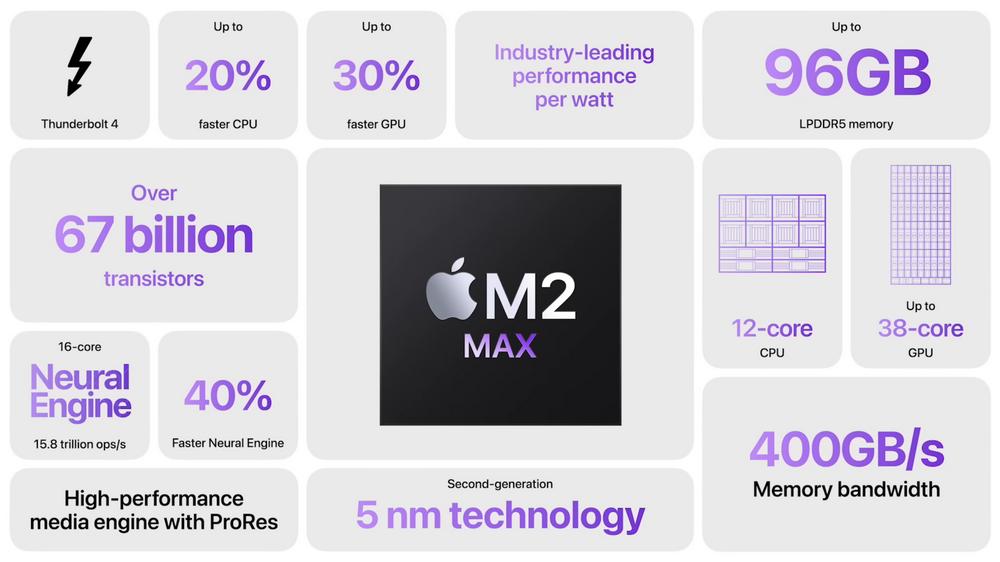 Other than that, we find a new generation of Secure Enclave, and higher efficiency attainable with TSMC's N5 Node. Surprisingly, hardware AV1 encoding is still missing, which may be a bummer for some content creators.
Both M2 Pro and M2 Max SOCs alongside their possible configurations will be found inside Apple's new MacBook Pro and Mac mini, starting at £2,149 and £1,399, respectively.