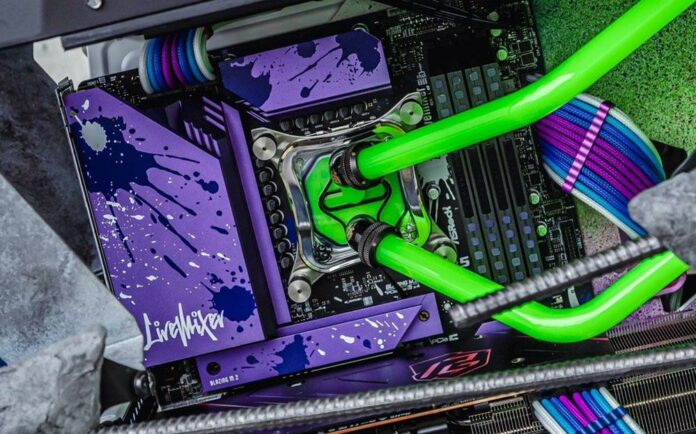 ASRock has announced the LiveMixer motherboard line-up for both Intel LGA1700 and AMD AM5 processors, offering a breath of fresh air from typical motherboard designs.
We knew about these boards in August thanks to a leaked picture showing a naked PCB, but now we get to see the final product in all its glory, and boy it delivers. The style triggers a Marmite reaction, and we encourage bold designs that think outside the box. ASRock is not the first to tread this path; for example, the Asus Evangelion motherboard comes to mind, though we are pleased to find something other than military camo and RGB spam to choose from.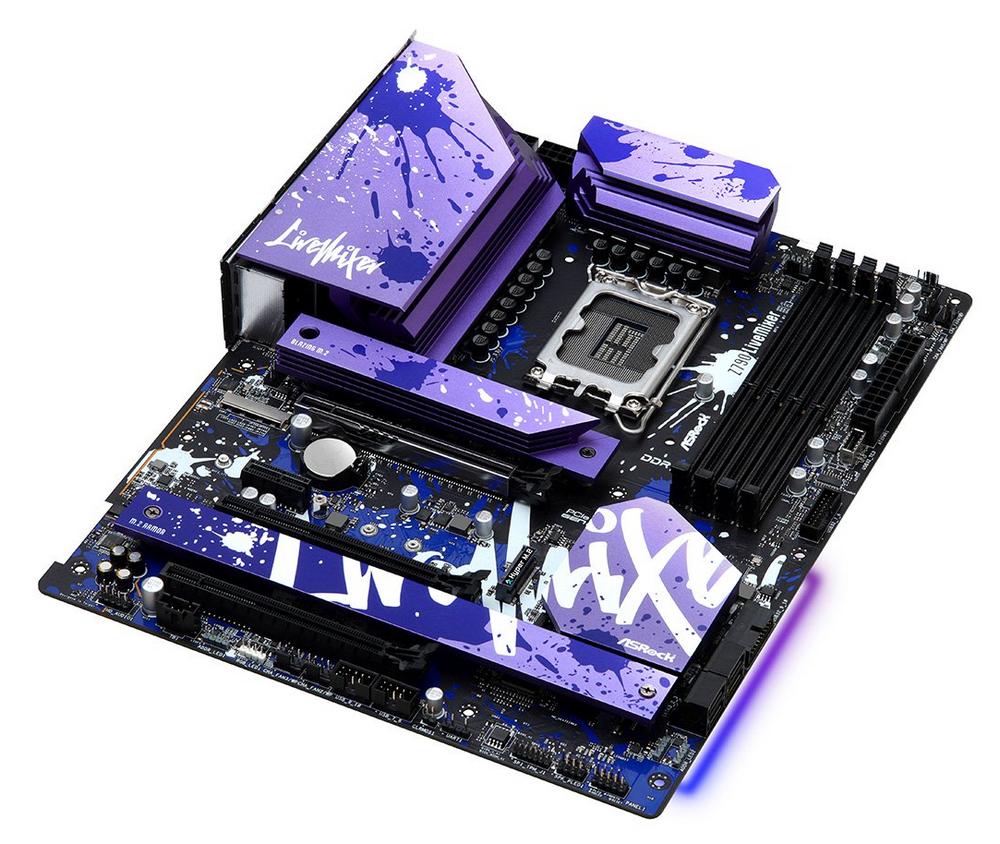 ASRock points out its partnership with content creators, implying these solutions are built with extensive connectivity to ensure support for the many devices required for streaming.
"We've studied the need of live streaming for a long time, and here comes our first LiveMixer that helps streamers to stream in great quality with its well VRM design, additional PCIe slots and twenty-plus USB ports," said Chris Lee, Vice President of ASRock Motherboard & Gaming Monitor Business Unit.
The manufacturer has also highlighted its 'Ultra USB Power' feature which uses a dedicated IC for 12V-to-5V power conversion, in order to protect high-demand peripherals from voltage drops and interference caused by other connected devices like ARGB LEDs. And that's not all, dedicated mouse and keyboard ports called 'Lightning Gaming Ports' are present, offering low input latency thanks to their assigned controller.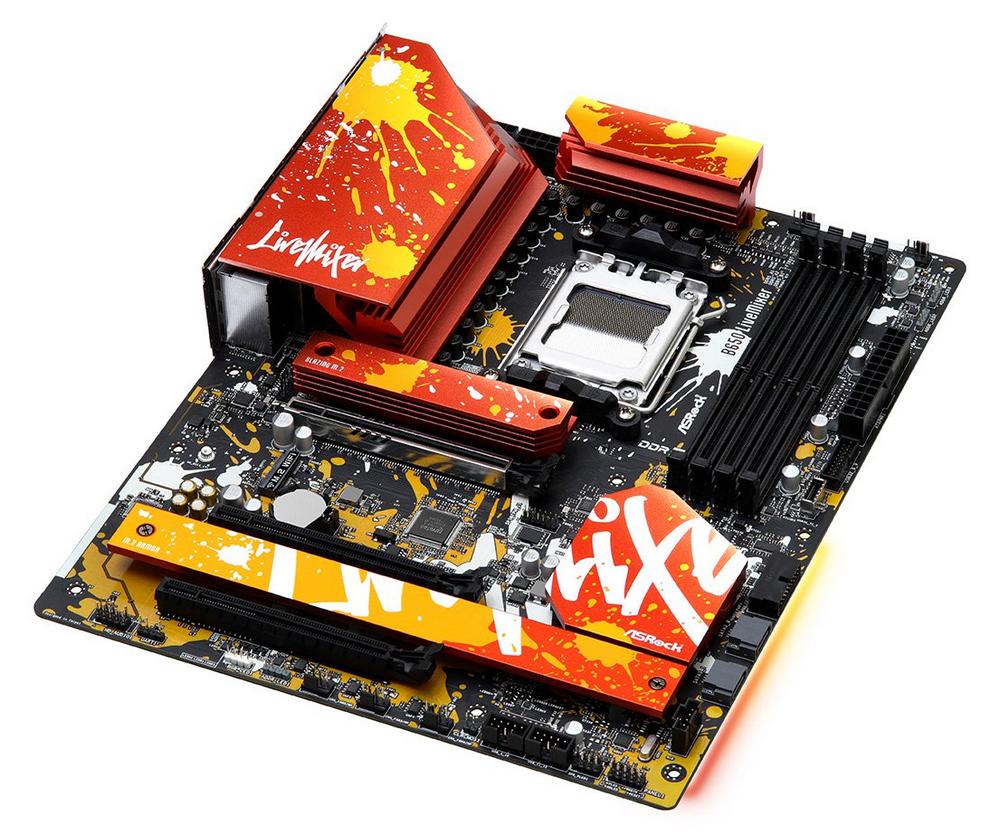 Even though both boards are similar in a general sense, they have different layouts and port choices. The Z790 LiveMixer, for instance, trades two USB 2.0 for two USB 3.2 compared to the B650 LiveMixer (more details in the table below). The power-delivery system is smaller by one 60A phase – 14+1+1 (on Z790) against 14+2+1 (on B650). DDR5 support, meanwhile, is set to 6,800MT/s on the Z790 variant and 6,400MT/s on the B650.
| | | |
| --- | --- | --- |
| | B650 LiveMixer | Z790 LiveMixer |
| USB 3.2 Gen 2×2 Type-C (Front) | 1 | 1 |
| USB 3.2 Gen 2 Type-C (Rear) | 1 | 2 |
| USB 3.2 Gen 2 Type-A (Rear) | 1 | 2 |
| USB 3.2 Gen 1 (Rear) | 4 | 4 |
| USB 3.2 Gen 1 (Front) | 4 | 4 |
| USB 2.0 (Rear) | 8 | 6 |
| USB 2.0 (Front) | 4 | 4 |
Regarding PCIe, Z790 LiveMixer gets one Gen 5 x16, two Gen 4 x16, one Gen 3 x1, one M.2 Key E for Wi-Fi modules, plus one M.2 Gen 5 x4, and four M.2 Gen 4 x4 for storage. Got that? The red team receives one PCIe Gen 4 x16 (no Gen 5 since it's not an Extreme chipset), two Gen 4 x16, an M.2 Key E for Wi-Fi, plus one M.2 Gen 5 x4, and two M.2 Gen 4 x4 for storage. Note that the effective PCIe lanes/bandwidth will vary depending on which slots are populated.
While ASRock didn't reveal any pricing or availability dates yet, the B650 LiveMixer can be found at €340 on some French retailers. Colour us interested.