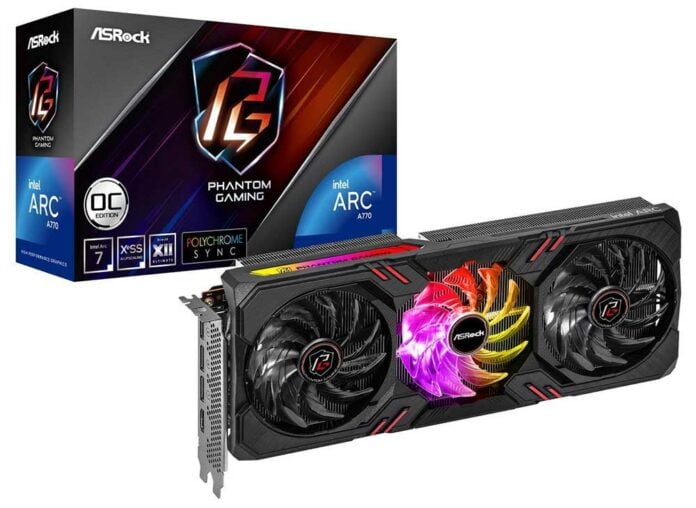 It is no secret Intel Arc desktop graphics card haven't had the best of starts. A delayed launch, buggy early drivers and poor DX9 performance put a dampener on early, yet Team Blue hasn't thrown in the towel.
Club386 analysis shows Arc products have matured better than most would have anticipated, and given the dearth of competition in the mainstream graphics market, there's potential for Intel to grab a slice of market share through aggressive pricing.
That sentiment appears to be filtering through to Intel partners, and specifically ASRock, who has taken the axe to Arc pricing over in the US. The discounts are currently available at Newegg, and impact an entire spectrum of products. At the upper end of the Arc performance scale, ASRock's triple-fan A770 Phantom Gaming has been slashed from $320 to $270.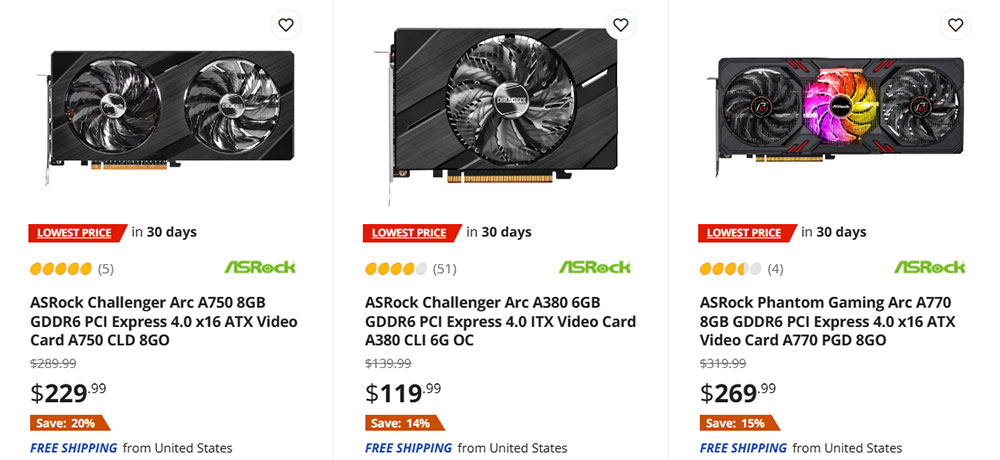 A 16 per cent saving is not to be scoffed at, however the second-rung A750 is arguably even more enticing given the fee has been reduced by just over 20 per cent from $290 to $230. Not bad for a capable 1080p card with 8GB of RAM, and even the entry-level A380, now only $120, holds promise as a multimedia solution with AV1 decoding capabilities.
Let's not gloss over the obvious – deep discounts on a new architecture are reflective of poor sales – yet for gamers who have lamented an absence of affordable graphics cards, Intel Arc could be a surprise-yet-welcome destination. Whether or not the discounts translate to UK retail remains to be seen, but at around the £200 mark, the ASRock A750 Challenger would become quite tempting.