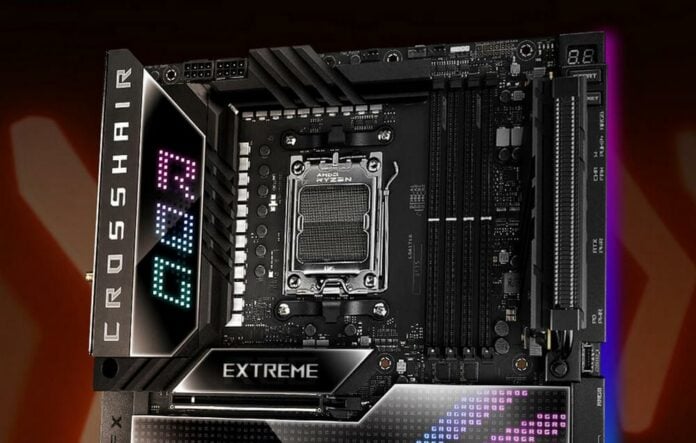 After MSI's X670 motherboard pricing leaks, now it's Asus's turn to show us how much (potentially) we will need to spend for a shiny high-end board.
Listed by mistake or just to make some buzz, German retailer PC-Computer let slip nine Asus X670 and X670E motherboards before taking them down, but not before Twitter user @momomo_us managed to snag a picture.
In this capture, we can see some eye-watering prices, starting at €483 (£407) for the cheapest model (Prime X670-P). The next step takes us to €783 (£660) for the ROG Strix X670E-A Gaming WiFi, while the summit is occupied by a €1,475 (£1,244) ROG Crosshair X670E Extreme.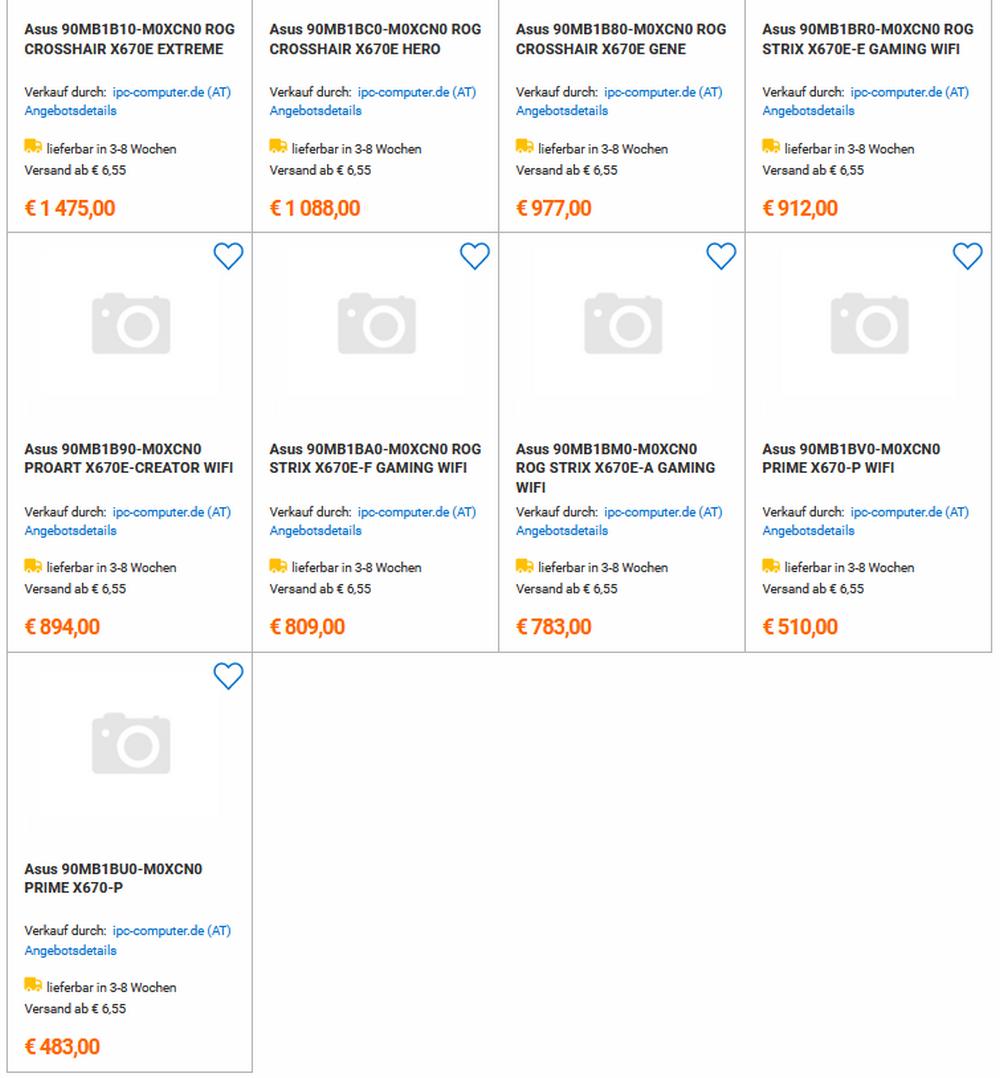 Inflation or just placeholders, these prices surely look scary, especially for those planning to finally upgrade their old setups. But hey, if your machine is very old (five years or more) existing AM4 stills offer a fantastic uplift without putting a hole in your wallet.
So, what is Asus offering its top customers?
For this much money, you get an E-ATX motherboard with 20+2 power stages rated at 110A, DDR5 and PCIe 5.0 support, five M.2 slots, two USB 4, nine USB 3.2 Gen 2 (one of which is Type-C), one USB 3.2 Gen 2 x2 Type-C, 10GbE, 2.5GbE, Wi-Fi 6E and Bluetooth 5.2. That's enough USB for two computers at least. Also note that Wi-Fi 6E isn't a simple update over Wi-Fi 6, as it brings an entirely new 6GHz band, providing even faster transfer speeds, all while using new uncluttered frequencies.
For more information about the X670E Extreme and X670E Hero, check out our dedicated article.
Here is the full list with GBP conversions based on the exchange rate at the time of writing:
ROG Crosshair X670E Extreme – €1,475 (£1,244)
ROG Crosshair X670E Hero – €1,088 (£917)
ROG Crosshair X670E Gene – €977 (£824)
ROG Strix X670E-E Gaming WiFi -€912 (£769)
PROART X670E-Creator WiFi – €894 (£754)
ROG Strix X670E-F Gaming WiFi – €809 (£682)
ROG Strix X670E-A Gaming WiFi – €783 (£660)
Prime X670-P WiFi – €510 (£430)
Prime X670-P – €483 (£407)
Remember these prices are merely speculation at this point, and they certainly are not to be confused with MSRPs. We are just weeks away from the official release of Zen 7000 CPUs, so confirmed listings at familiar UK retailers shouldn't be too far away.