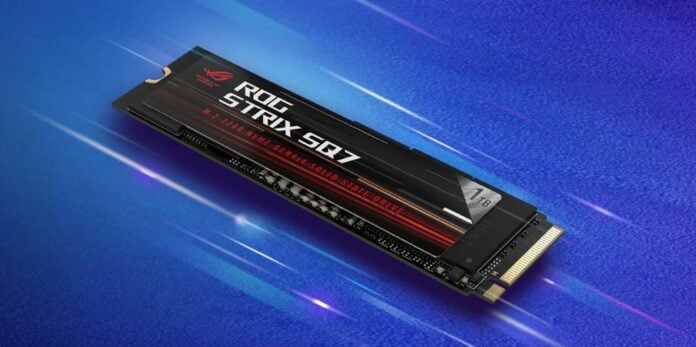 About a month ago Asus teased its first foray into consumer SSD solutions for PC and console. Today we get further insight on the full capabilities of the firm's initial PCIe Gen 4 drive.
Asus is entering the SSD market guns blazing with an M.2 drive rated at sequential read and write speeds of up to 7,000MB/s and 6,000MB/s, respectively, using the aforementioned PCIe Gen 4 x4 interface.
The ROG Strix SQ7 uses a standard M.2 2280 format making it compatible with PS5 and laptops too, as long as they can deliver 2A at 3.3V.
Inside we find a 12nm Phison E18 controller alongside 3D TLC NAND, DDR4 for buffering, and an SLC cache. For now at least, only a 1TB capacity is on offer, which may deter some potential buyers as 2TB or 4TB models are becoming readily available from a number of competitors.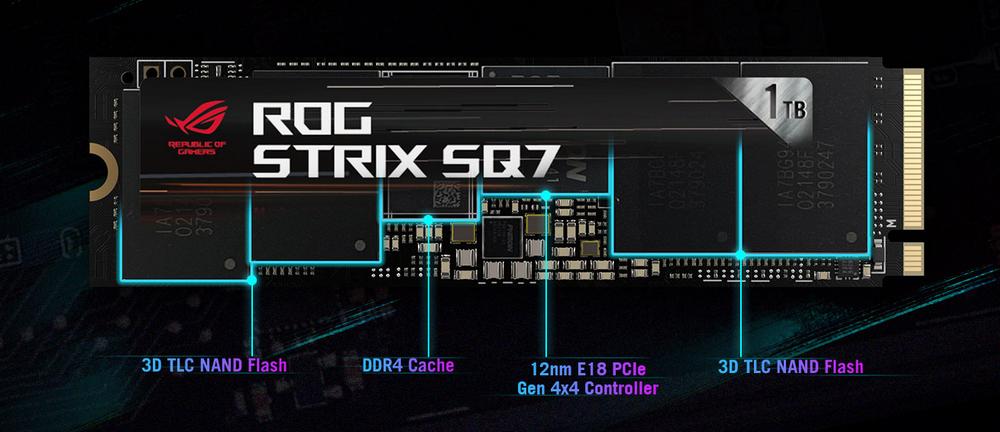 The Strix SQ7 supports a number of hardware encryption standards, including TCG Opal specification, IEEE 1667 protocol, and AES 256-bit data encryption. Some management utilities are also included, such as NTI Backup Now EZ software for data recovery and ROG SSD dashboard which displays vital information about drive temperature, space usage, health status, and more.
The only thing left unknown is pricing. For this kind of speed and capacity we can assume somewhere around the £110 mark. We'll have to wait and see, but Asus is a brand with plenty of clout, and we expect the SQ7 to be the first of many ROG SSDs to enter the fray.