Asus has announced Prime Gold PSUs supporting the latest standards in capacities up to 850W. Let's dig in.
Measuring 150mm x 150mm x 86mm, the Prime series of PSUs will be available in two capacities, 850W and 750W. Both models are fully modular and support the ATX 3.0 standard, which means PCIe 5.0 connectivity for GPUs alongside higher transient spike handling. Furthermore, 80 Plus Gold certification entails 92 per cent efficiency at 50 per cent load.
From the outside, this series feels premium thanks to its rounded edges and black / white colours. The grille looks particularly swish and protects the 135mm dual ball-bearing fan, though, it must be said, the ventilation cutouts don't look all that large.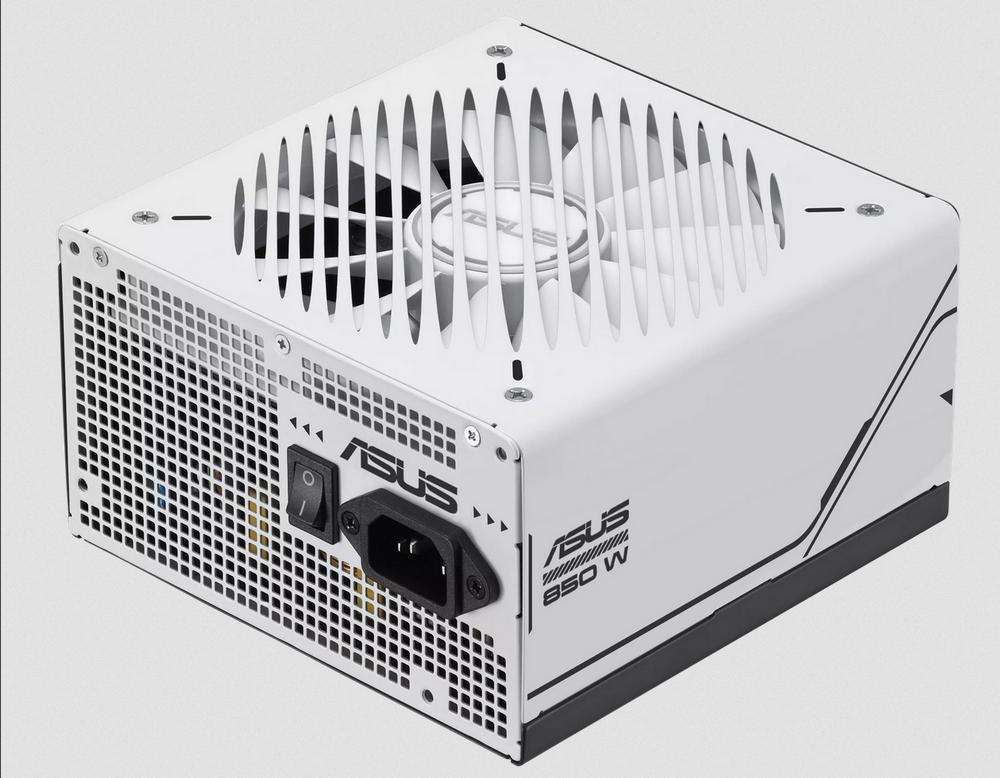 Both models come bundled with a single 24-pin cable, two 8-pin CPU EPS, one PCIe 5.0 16-pin, one PCIe 5.0 16-pin to dual 8-pin PCIe, one 6+2-pin PCIe, one dual-port SATA, one SATA carrying three connectors, and one Molex with also three connectors.
The inclusion of a 16-pin PCIe to dual 8-pin is a smart move, allowing owners to use the already available 16-pin header on AMD or Intel graphics cards. This means support for custom RX 7900 XTX GPUs and their triple 8-pin power requirement.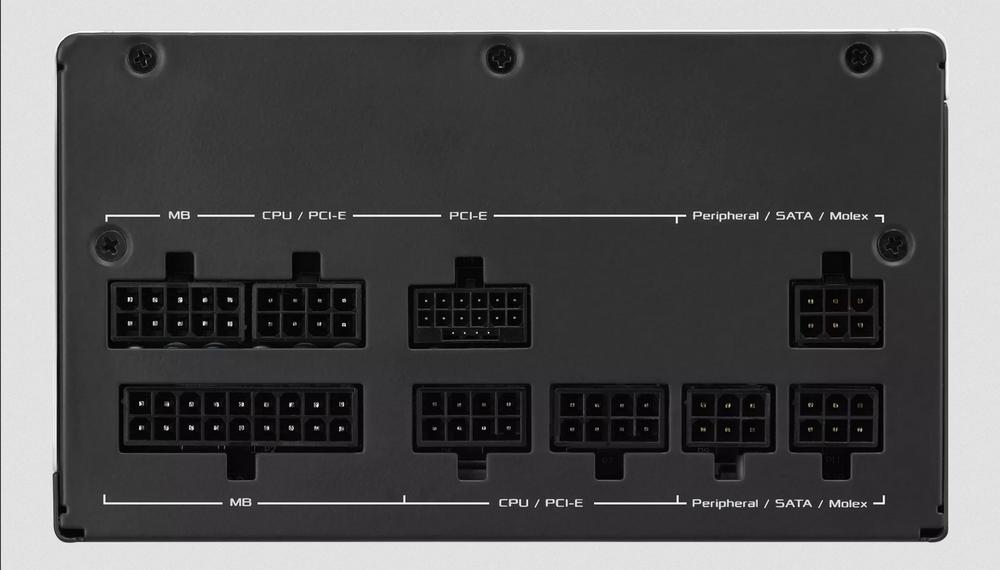 All the usual OPP/OVP/UVP/SCP/OCP/OTP electrical protections are obviously present, too.
While Asus hasn't priced this duo up yet, considering their eight years of warranty and Gold certification, they will not be entry-level products.