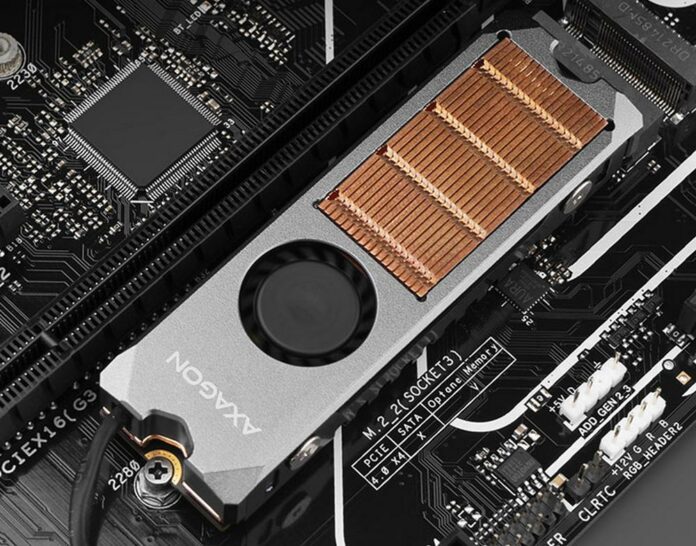 From time to time, companies such as Thermalright or Jiushark release weird-looking SSD coolers, especially after the concerns regarding PCIe 5.0 SSDs controller's hot temperature make the rounds. And today, another brand called Axagon joins the massive cooling club with the CLR-M2FAN M.2 SSD cooler.
Generally speaking, SSDs are sold either with a basic heatsink or as bare models, and adding a heatsink of any kind is not mandatory. However, it can be useful in some cases if you live in a hot climate or use a poorly ventilated chassis.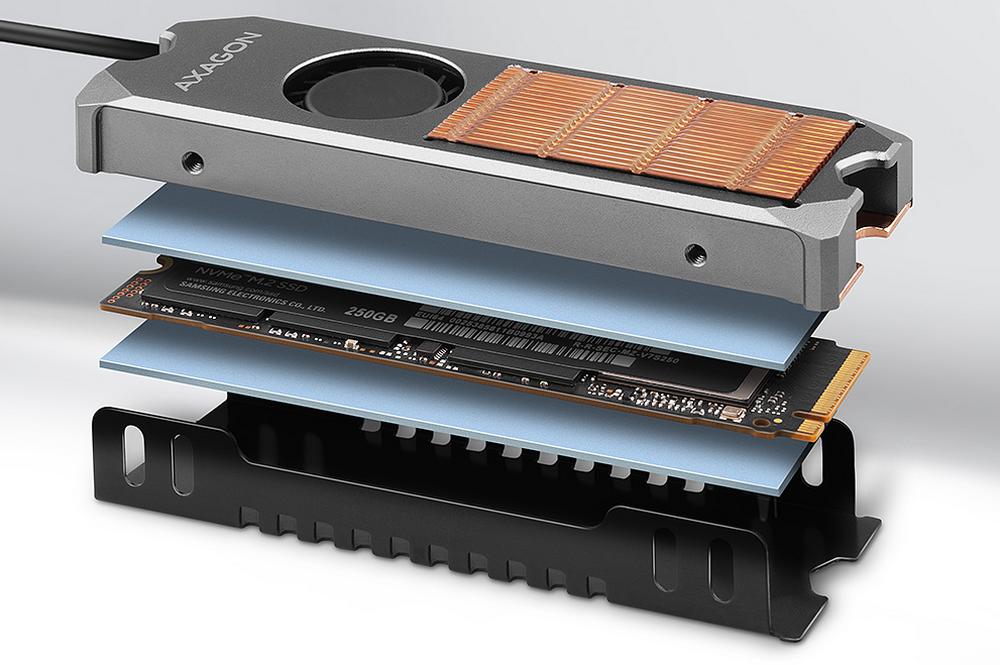 Right off the bat, the design of this cooler reminds us of the venerable GeForce GTX 480 with its visible heatsink and blower-style fan. We just hope this cooler doesn't get as hot as the 480.
The CLR-M2FAN measures 76mm (L) x 24mm (W) x 12mm (H) and supports single- or double-sided M.2 2280 SSDs. Thanks to its active cooling design pushing air through fins, the manufacturer advertises a bold 'up to' 30°C reduction in temperatures. Note that while controllers do throttle when running warm, which makes them benefit the most from adequate cooling, NAND memory doesn't care as much about temperature.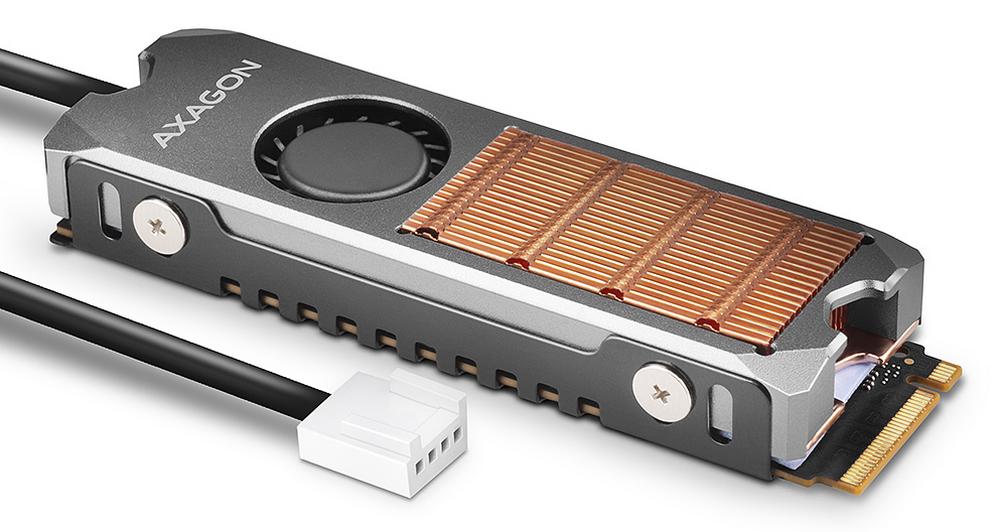 The fan takes power via a 4-pin standard header using a 38cm-long cable, meaning that its speed can be controlled and automatically adjusted depending on the SSD temperature, which is an important point with tiny fans that tend to be quite loud at high speeds. With that said, looking at the size of the copper heatsink, this little cooler can probably handle even some PCIe 4.0 SSDs passively without needing to turn its fan on. The company didn't specify anything about the fan's speed or noise levels, unfortunately.
The Axagon CLR-M2FAN cooler retails for what equates to £18 at some online stores, and inside the box there's the heatsink itself, all mounting materials, and three thermal pads.