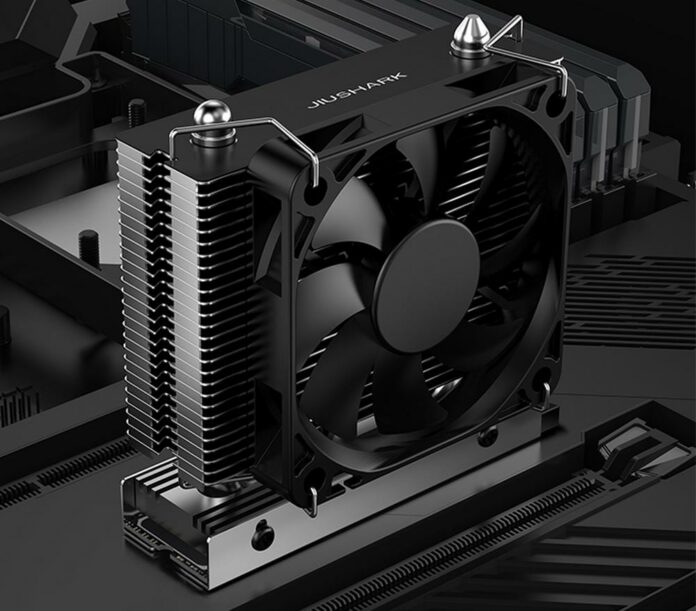 Jiushark has announced a tower cooler featuring a 10mm heat pipe and active cooling, not for CPUs, nor for GPUs, but for an M.2 SSD.
Decidedly, the M.2 SSD cooling market seems to be booming thanks to controllers' ever-growing heat output. Chinese manufacturer Jiushark is joining the fray with its M.2-Three cooler. The brand seems to have gone all-in, not cutting any corners when it comes to the cooling potential of this baby.
Made of aluminium, M.2-Three measures 41.5mm (W) x 35.5mm (D)x 82mm (H) and weighs 113g. At first glance or without looking at its base plate, we can easily mistake it for a CPU tower cooler.
Compatible with 2280 SSD format, cooling is provided by an eight-blade 60mm fan, providing airflow of up to 14CFM at 3,000RPM, translating into 1.33mm H2O of air pressure at a 25.4 dB(A) noise level.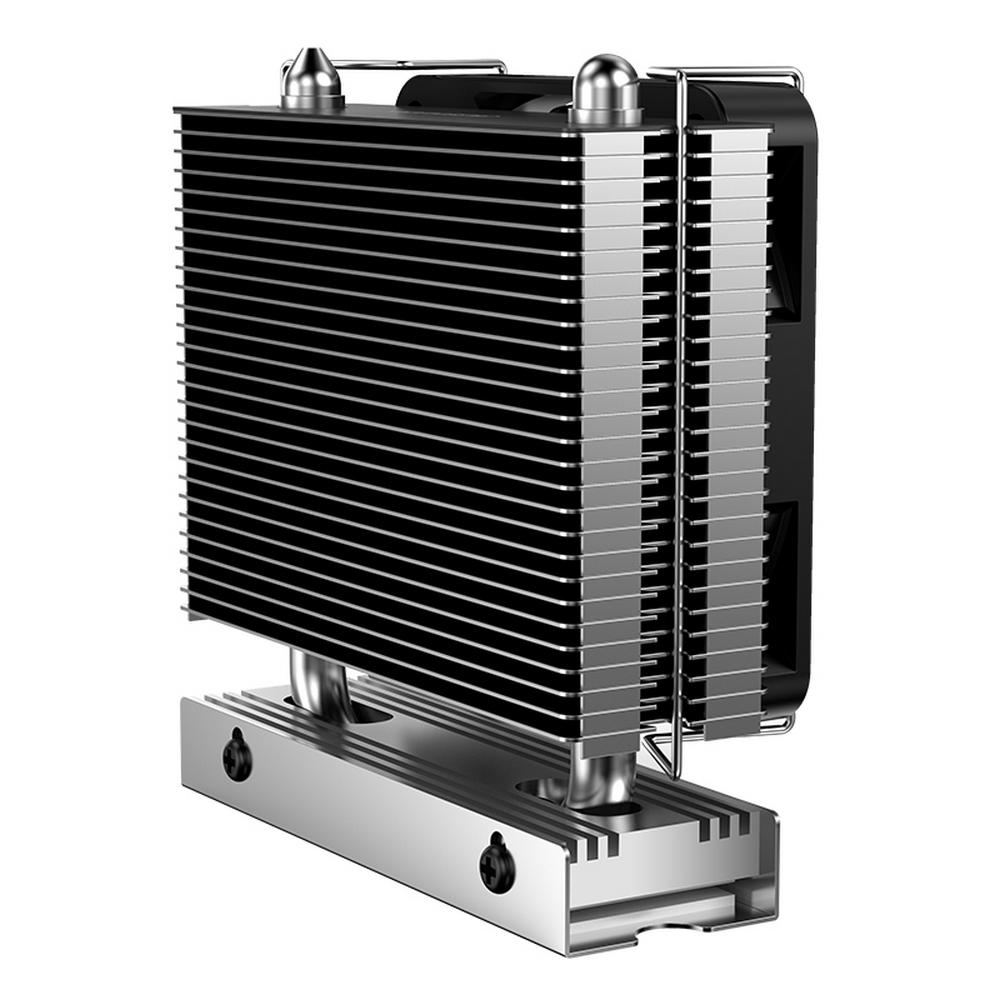 The heatsink is built from 27 aluminium fins, crossed by a single 10mm nickel-plated copper heat pipe, and the base plate is made of CNCed aluminium, contacting the SSD via a thermal pad. In a way, this makes it very similar to Thermalright's HR-09 2280 Pro.
According to Jiushark, using Samsung's 980 PRO 500GB SSD for testing, NAND flash temperatures dropped by 53 per cent from 71°C to 33°C, while controller temps went down by 56 per cent from 92°C to 40°C. Percentages aside, this is a 52°C decrease in temperatures. Insane!
You can't bear fan noise? Jiushark has you covered, using the M.2-Three in passive mode, the company claims to have achieved 30 and 46 per cent lower temps, from 71°C to 49°C and from 92°C to 57°C for NAND and controller, respectively.
All in all, a good product on paper, but in reality, the M.2-Three may face some compatibility issues, especially on space-constrained motherboards or on builds using huge CPU air coolers.