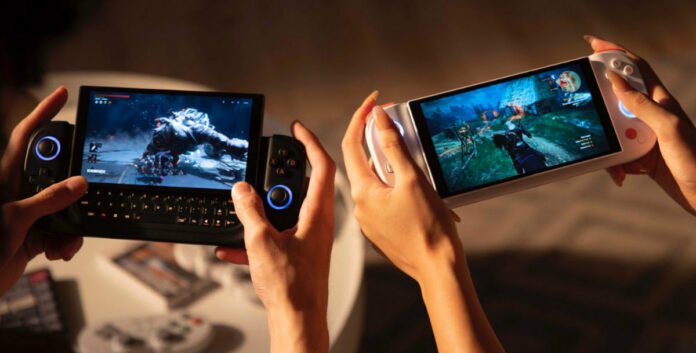 Ayaneo has added yet another Steam Deck rival to its extensive roster. This time, the portable gaming PC brand has launched the Ayaneo Slide – a handheld featuring a physical keyboard hidden behind a 6in, 1080p display. The insides pack a punch too, featuring an AMD Ryzen 7 7840U processor mated to as least 16GB of RAM and 512GB of storage. Colour me impressed.
First introduced in September, the Ayaneo Slide joins GPD in making a portable gaming machine featuring a full Qwerty keyboard. This gaming handheld retains the sleek form factor Ayaneo handheld PCs are known for. Thanks to a sliding mechanism, the screen slides out revealing a fully-lit RGB keyboard. The screen can tilt at up to a 30 degree angle for better viewing.
Under the hood
Unsurprisingly, like the Ayaneo 1s and many other handheld gaming PCs, the device employs AMD's latest Phoenix Processors. The powerful little Ryzen 7 7840U SoC has become the bread-and-butter for these types of machines, and for good reason.
For one, its Zen 4 CPU cores and RDNA 3 graphics balances a meagre power budget against solid performance. Ayaneo created a so-called 3+2 cooling system to keep the 28W chipset in check and prevent it from throttling. It combines two large-area copper plates, with three heat pipes, and a multitude of cooling fins. A single high-pressure turbine fan also helps dissipate heat out of the system. Simple yet effective.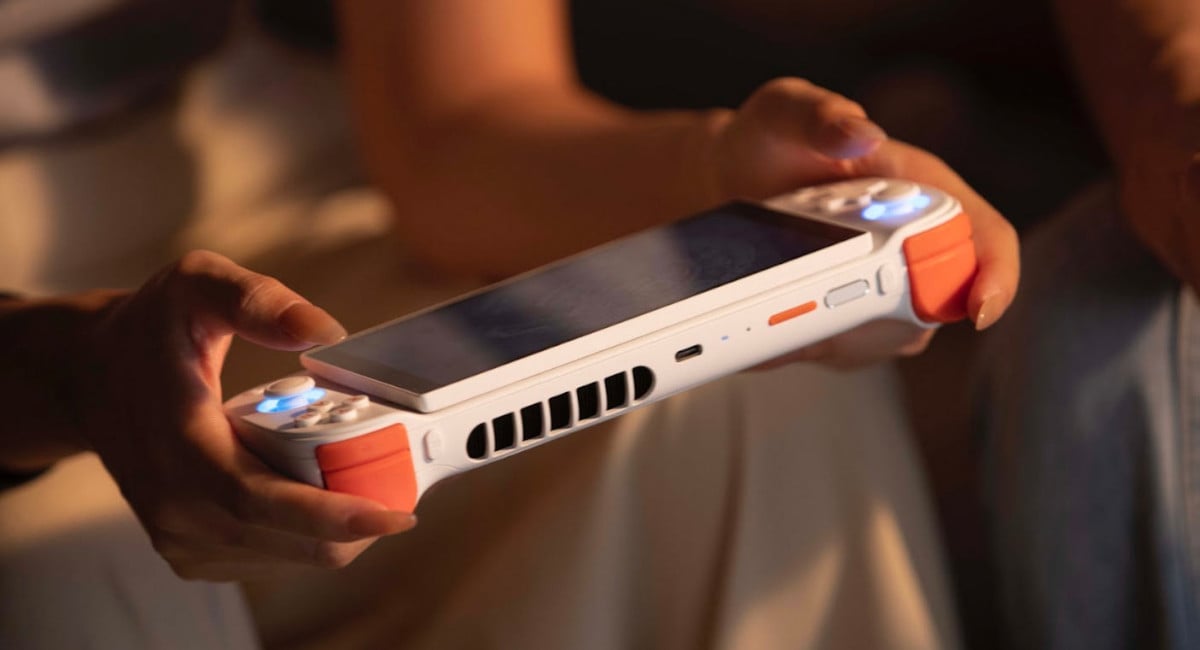 Nevertheless, with test conditions at 25°C room temperature and the fan running at full speed, Ayaneo recorded an impressive 60.0 to 60.8°C temperature for Elden Ring running at full-fat 28W. Temperatures dipped down between 44.9 and 45°C when utilizing the machine in 15W mode. Impressive. We hope this doesn't directly translate to a loud noise output, but that is the natural sacrifice. Still, the large exhaust grill at the back does exude confidence.
Other highlights include; a 46.2Wh battery, Hypersound stereo, Wi-Fi 6E with B.T 5.2, two USB4 Type-C ports, a fingerprint sensor, and a MicroSD 7.0 card slot for additional storage. Plus, the 6in IPS screen features up to 400 nits peak brightness, and covers 120% of the sRGB colour gamut. All this in a 226 x 90 x 28.5mm chassis, weighing only 650g. The only thing it's missing is the Steam Deck trackpads, much to my colleague Damien's chagrin.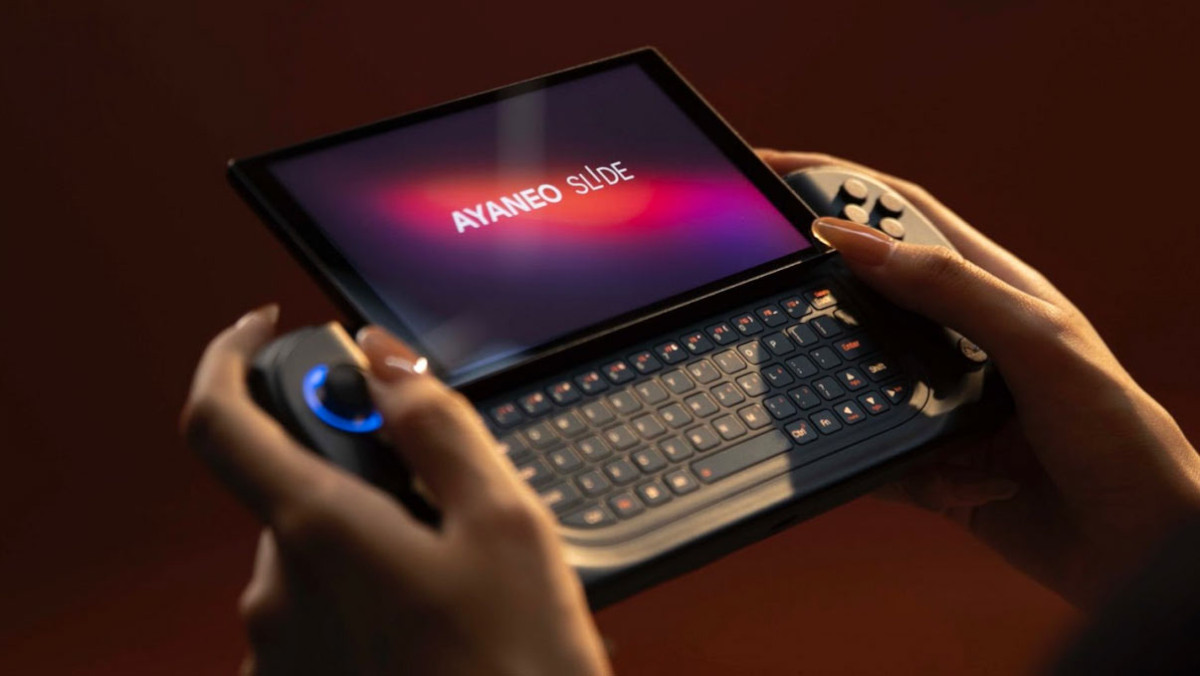 The Ayaneo Slide should begin shipping in December, and is now up for preorder through an Indiegogo crowdfunding campaign. If you opt now, the entry level model can be had for $700. Not bad at all, but keep in mind that crowdfunding isn't shopping. Backing an item on Kickstarter and Indiegogo is an investment that could turn sour if the company or production hits any speedbumps. Ayaneo has a good track record so far, but please proceed with caution just in case.