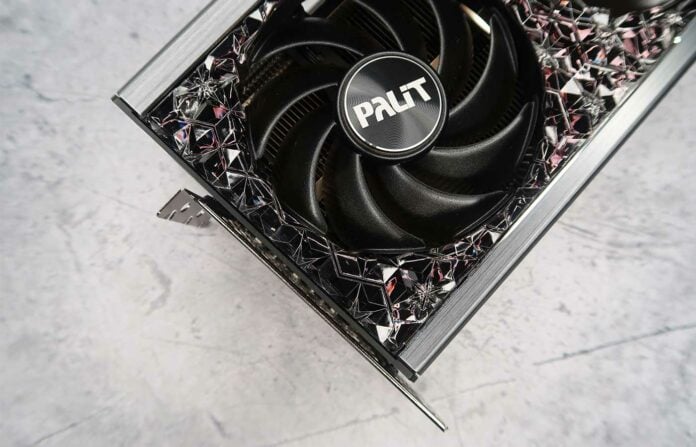 Nvidia's next-generation GeForce 40 Series is almost upon us. Officially launching October 12, the potent Ada architecture heralds three cards: GeForce RTX 4090, GeForce RTX 4080 16GB and GeForce RTX 4080 12GB. Only the Big Chief RTX 4090 is coming out to play next week, mind, as the other two are slated for a November release.
It's perfectly understandable Nvidia's add-in card partners want to be part of the RTX 4090 show – 'Big Ada' is, after all, the fastest and most impressive consumer GPU to date – and several have nailed their colours to the RTX mast in the hours following announcement.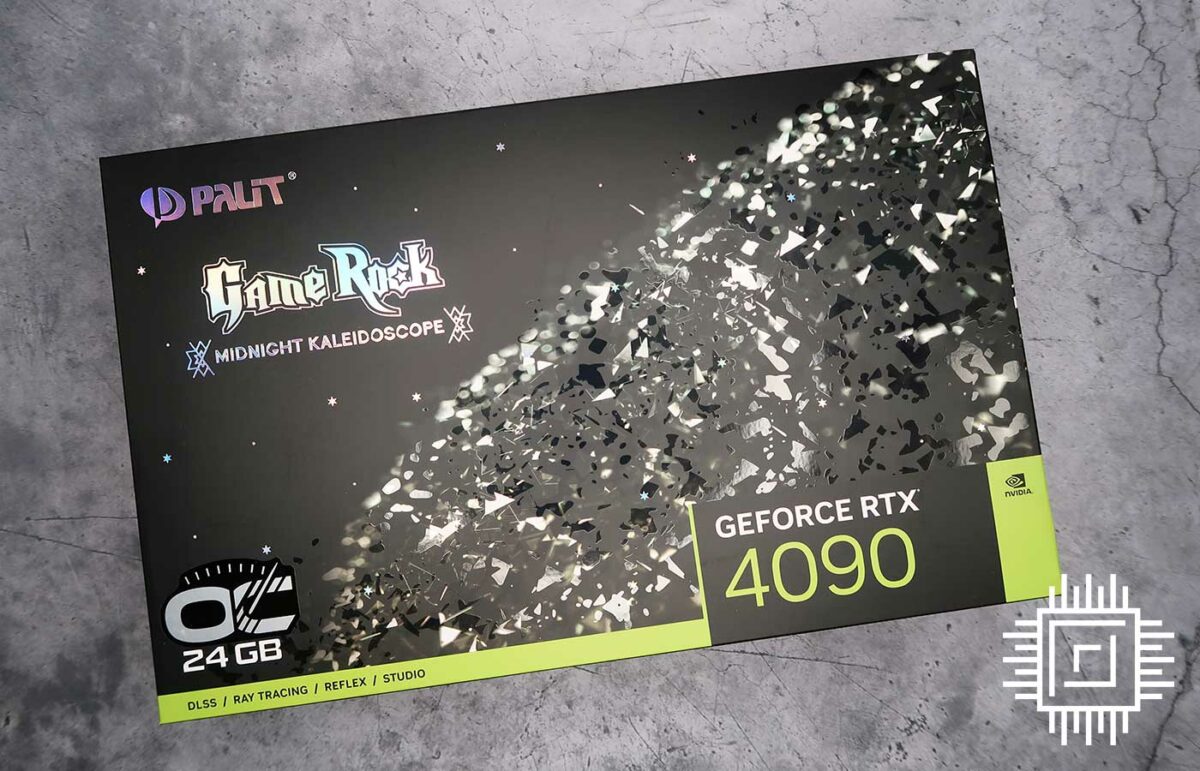 Long-term partner Palit rolls the RTX 4090 dice with three models, and we have monstrous GameRock OC providing a menacing presence in the labs.
Save for RTX 4090 branding on the box, you wouldn't automatically recognise this as an ultra-premium product. Palit's box and packaging remains consistent with cards much further down the range. That is to say there's little in the way of extra flair and though users will unbox the GameRock OC with glee, it's hardly a memorable process.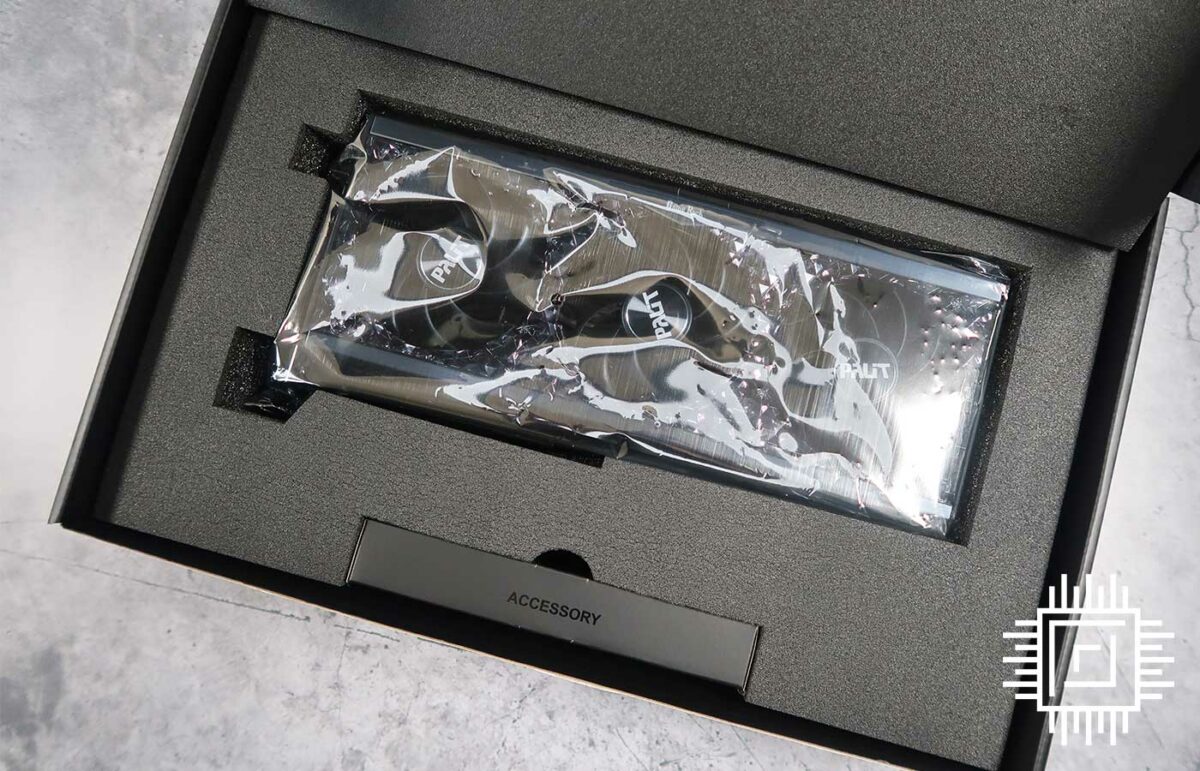 Still, it's what's inside that counts and this is one big, big beastie befitting a 450W TDP. Such is the heft that it's hard to pull the card out of the packaging. 76bn transistors need some heavy-duty cooling, after all.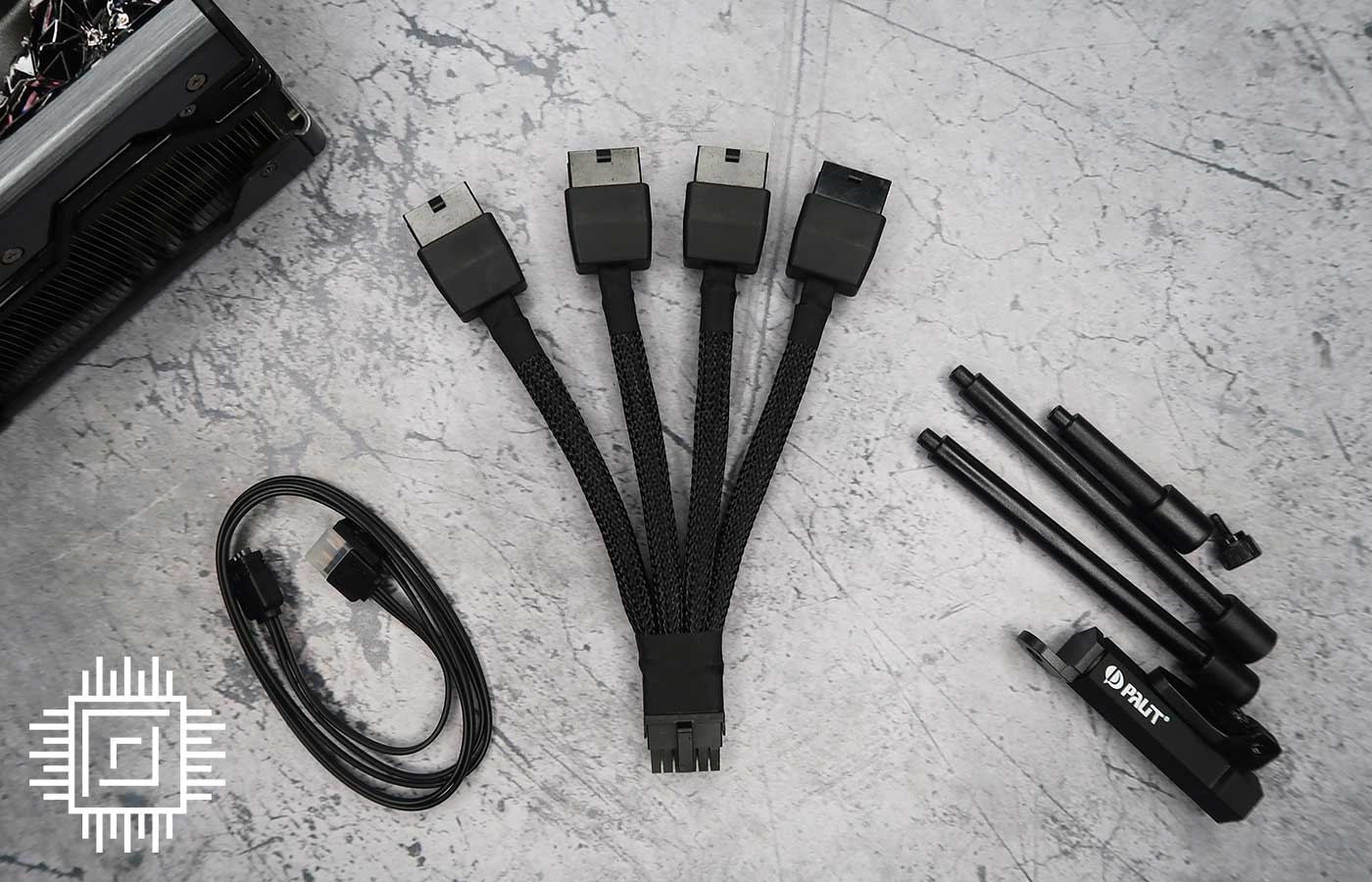 Palit understands RTX 4090 needs plenty of juice. Contained within the bundle is a 16-pin adapter which ends with, wait for it, four 8-pin PCIe plugs usually available on premium PSUs. You'll need a decent one, too, as Palit recommends a 1,200W supply.
The card itself draws clear parallels to the RTX 3090 Ti model reviewed earlier in the year. RTX 4090 GameRock OC is even bigger and heftier. Measuring 329mm long, 137.5mm tall and an astounding 71.5mm thick, it's described as a 3.5-slot card. Call it four slots, to be on the safe side.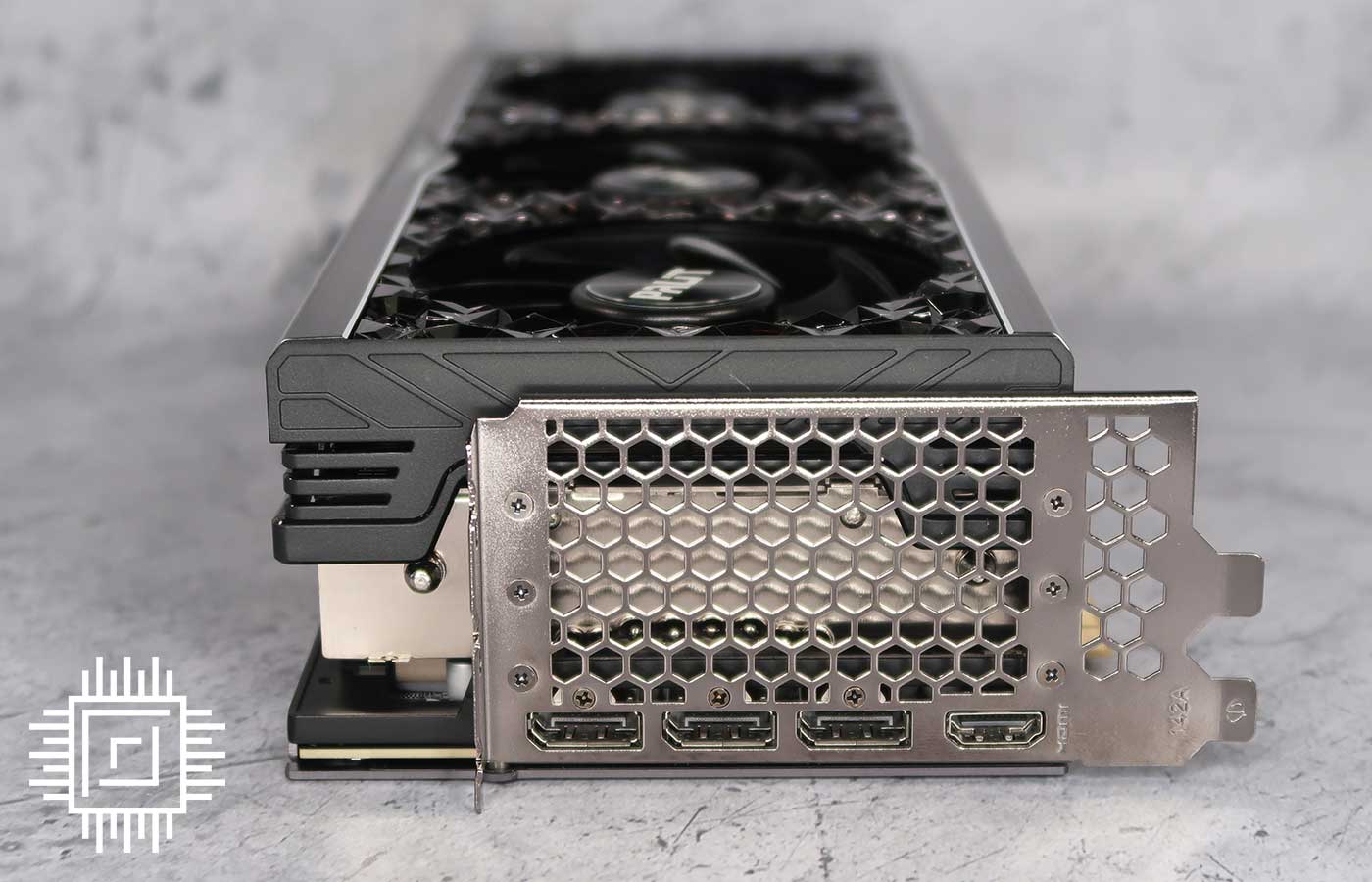 Compared to the champ of the last generation, Palit's given the rear heatsink a redesign. Looks all the better for it. There are no SLI fingers on the top-right, not that many systems could cope with two or three of these ultra-premium GPUs.
Weighing 1,984g, Palit sensibly includes a chassis-mounting bracket to stop sagging and reduce motherboard stress. Pro tip: be sure to screw it in well.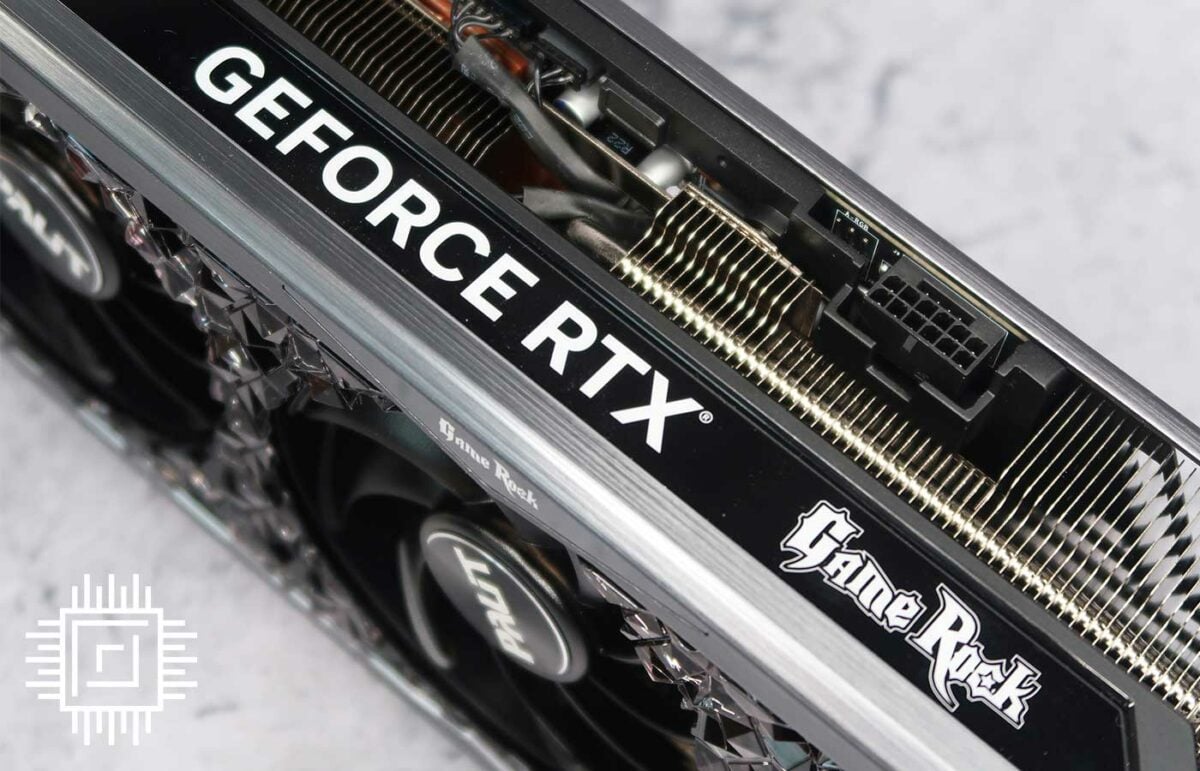 Like its predecessor, the single 16-pin power cable is located about halfway down. Could you imagine trying to get a quartet of 8-pin connectors to fit?
A large portion of the heatsink shroud is devoted to a pseudo-crystal look also seen on, for example, G.Skill memory. The purpose is to create card-encompassing, diffused RGB lighting with maximum impact. We'll let you know how it looks once the board is powered on. Merely a week to wait.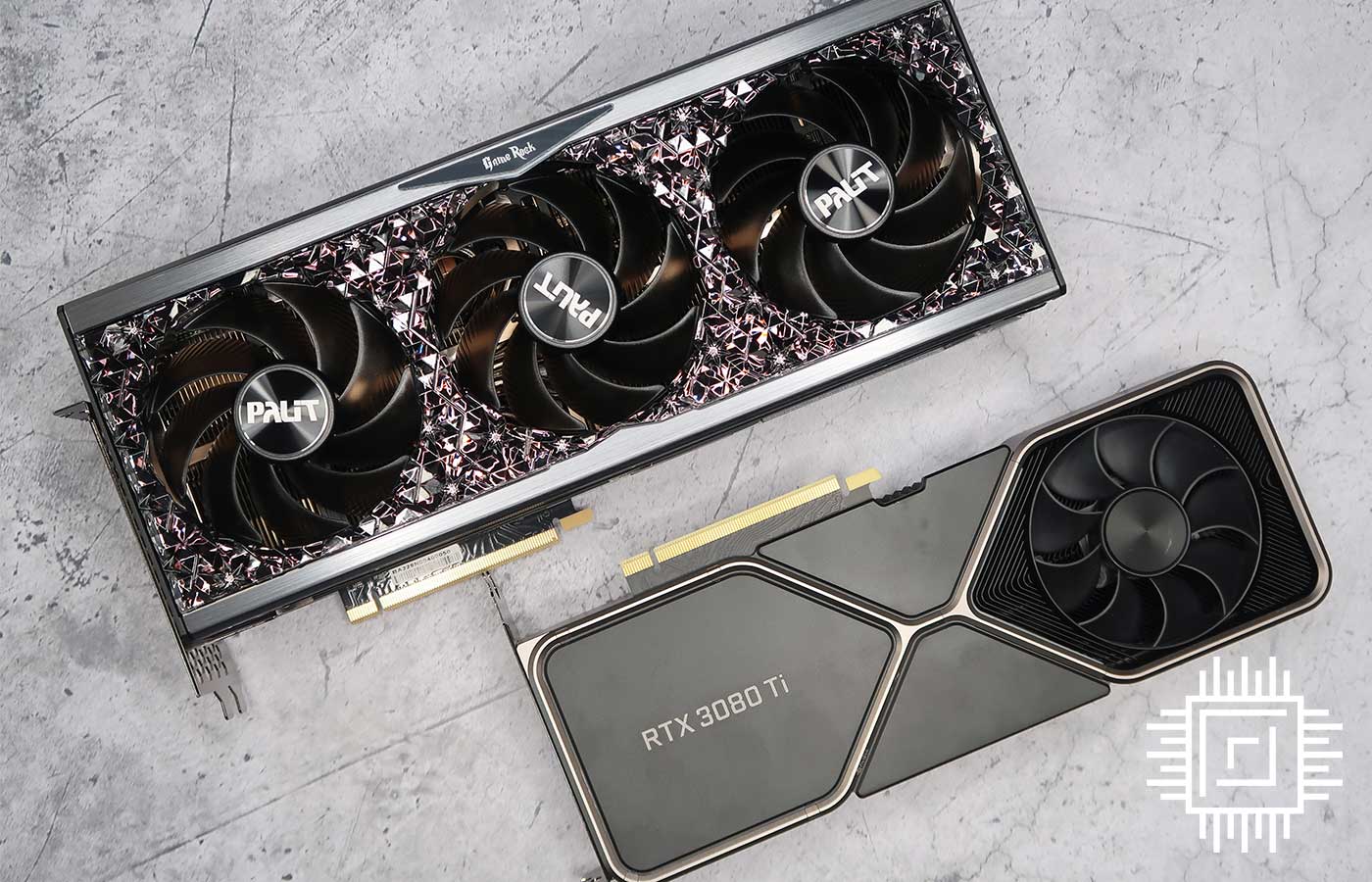 An Nvidia GeForce RTX 3080 Ti Founders Edition is no shrinking violet and rightfully claims top-notch performance. It's a veritable pipsqueak compared to RTX 4090 GameRock OC.
Aside from brand-new architecture promising more performance in every area, particularly ray tracing and DLSS, we know Palit installs a 2,610MHz boost clock for the 16,384 CUDA cores. Like GeForce RTX 3090 Ti, 24GB of GDDR6X memory wafts along at 21Gbps across a 384-bit bus.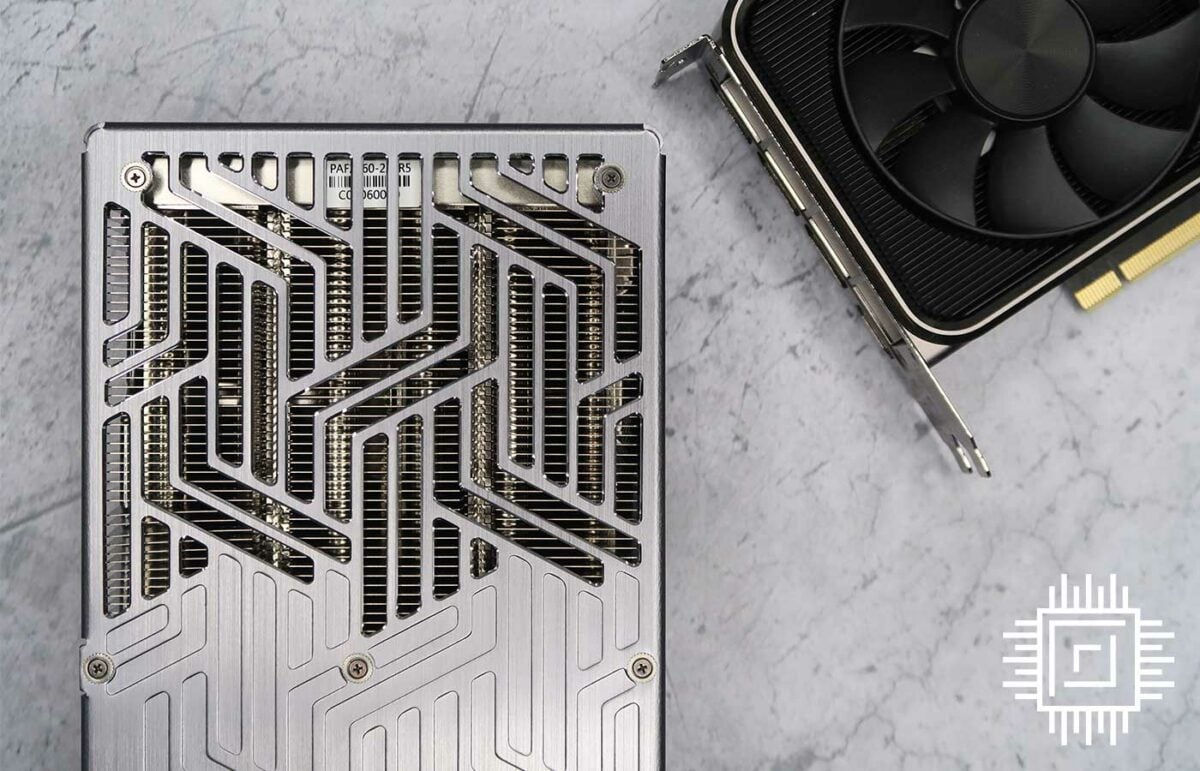 Shaping up to be quite a monster in appearance and performance, bookmark October 12 in your diaries for the full benchmark-busting reveal. Until then, we'll be found in the testing dungeon.