Jump to: Exterior | Interior | Possibilities | Conclusion
Case considerations form the basis of every PC build. How many fan mounts? Will I still need lots of storage bays? Horizontal or vertical graphics mount? How many USB ports are enough? And do I want to maximise airflow with mesh or contain noise with sound-dampened panels? If the answer is "I'm really not sure yet," be quiet!'s Dark Base Pro 901 could be the chassis for you.
Described as "the epitome of a flexible, yet user-friendly case," Dark Base 901 aims to tick every box you can think of, as well as those you never knew you needed. The case is a long-overdue successor to the Dark Base 900 that launched way back in June of 2016, and of course, a few things have changed since then. President Obama's no longer in office, the UK exited the EU, and after a global pandemic, many economies are battling rampant inflation.
We've gotten used to things becoming more expensive, yet Dark Base 901's lofty €319.90 / $299.90 / £319.99 price tag does raise an eyebrow. That's a 50 per cent increase over the previous generation, and places be quiet! firmly in premium full-tower territory, where the 901 battles against the likes of Corsair's 7000X and Cooler Master's HAF 700. Stern competition, yet we'd expect the German manufacturer to offer greater refinement and, if past entries are anything to go by, top marks for user-friendly design.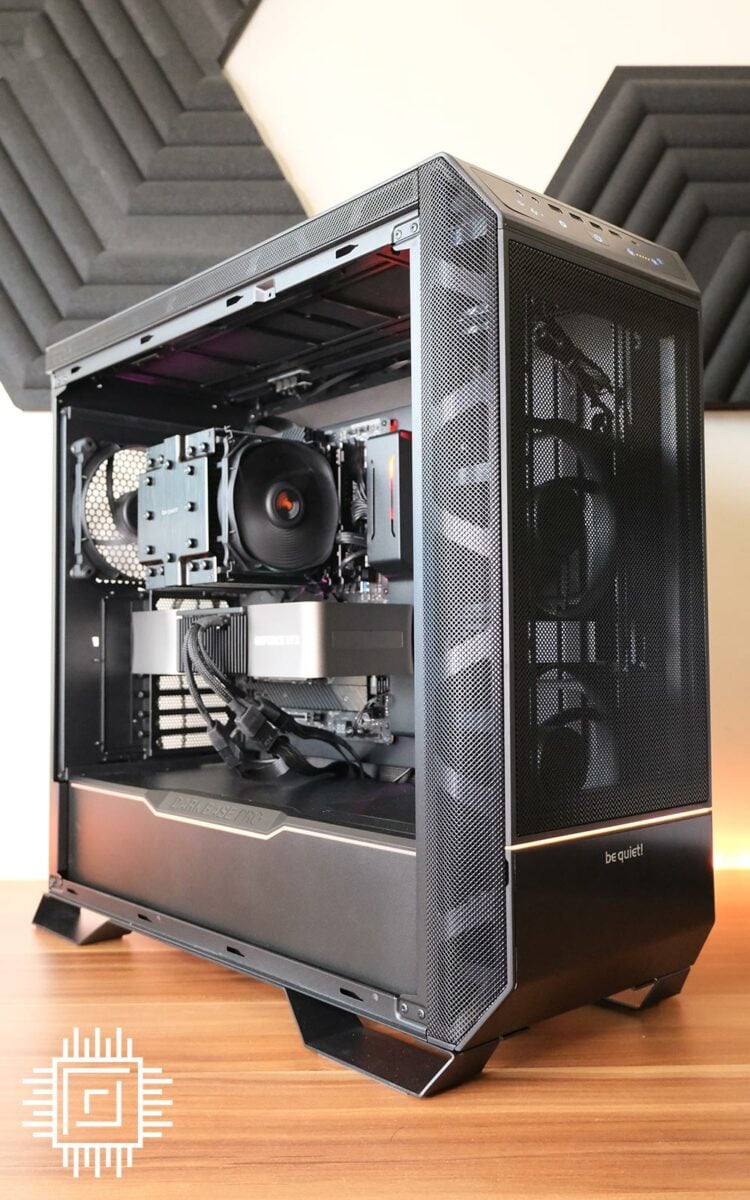 From the outset, be quiet! has managed to do something that continues to evade most rivals: create a massive case that looks sleek for its size. Dimensions come in at a whopping 604mm (L) x 275mm (W) x 569mm (H), yet while the 901 dwarfs our regular mid-tower test platforms, it doesn't feel in any way ostentatious and wouldn't look out of place in either the home office or gaming den.
Black is the only colour option available at launch – notice the firm's signature orange internal highlights have been omitted – and, instead, a slender ribbon of RGB lighting extends across the front panel and along the rim of the PSU shroud. A neat effect that adds to the chassis' elegant demeanour.
I/O and Qi Upgraded
Continuing that feeling of outward sophistication is a well-thought-out I/O panel, where be quiet! includes a USB 3.2 Gen 2 Type-C, four USB 3.2 Type-A, separate microphone and audio jacks, plus touch-sensitive controls for lighting and fan speed flanking the backlit power button. We'd have preferred an extra Type-C instead of more Type-A, yet be quiet!'s selection is plentiful and the touch controls work better than expected; they aren't overly sensitive and five-step granular cooling adjustment is handled with ease.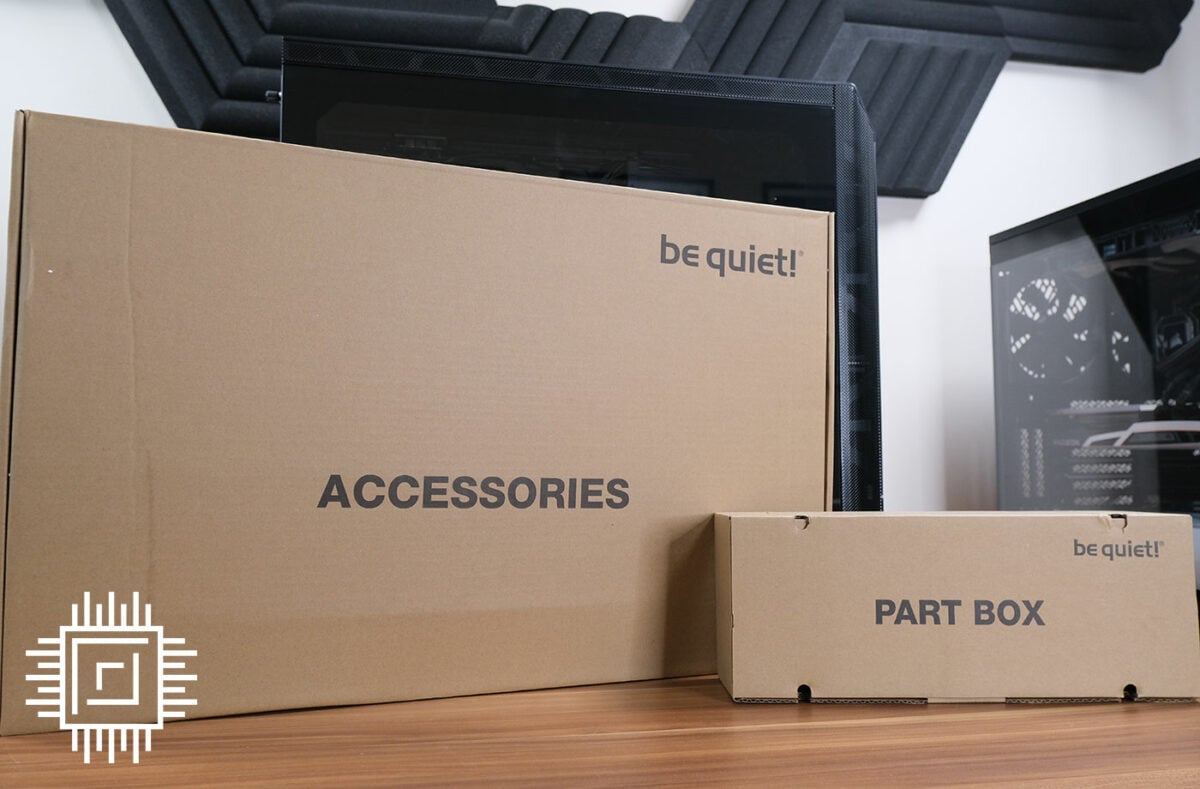 Wireless charging, a key feature for the Dark Base Pro range, remains present with a good-sized Qi pad positioned at the front of the top panel. It works just as you'd expect, but charging capacity has been bumped up from 5W on the original 900 to 15W on the 901. Nice.
…and even an ODD bracket. Kids, if you don't know what that is, try asking Alexa.
If the sense that Dark Base Pro 901 will do way more than your average chassis isn't immediately apparent, wait until you start to play with the build possibilities. The accessories boxes alone are huge, and such is the scope of delivery that you'll find multiple included parts that may never be used. These include an optional rear-side fan bracket, an extra cable management cover for eATX users, an interchangeable mesh front panel, airflow cover for the PSU shroud, a VGA holder, another VGA holder for inverted layout, and even an ODD bracket. Kids, if you don't know what that is, try asking Alexa.
It is the sheer level of flexibility that will have enthusiast builders rubbing their hands in anticipation. Don't like solid panels that obstruct airflow? No bother, pop out the brushed-aluminium cover in favour of the bundled mesh alternative. In a similar vein, the mesh cover on the roof rests atop solid panels lined with sound-dampening material. If you're all-in on airflow, these are easily removed without the need for any tools.

Show your support for impartial Club386 reviews
Club386 takes great pride in providing in-depth, high-quality reviews built on honest analysis and sage buying advice. As an independent publication, free from shareholder or commercial influence, we are committed to maintaining the standards our readers expect.
To help support our work, please consider making a donation via our Patreon channel.
Inside the Belly of the Beast
Given the largely screw-free approach, we're surprised be quiet! hasn't opted for a more user-friendly side panel mechanism. As it stands, the heavy tempered-glass panel is notched at eight points and has to be perfectly aligned before being slid into position and secured by captive thumbscrews. Far from a deal breaker, but in our experience, such notches can bend over time. On panels as big and heavy as this, we'd prefer a swing-to-open hinge.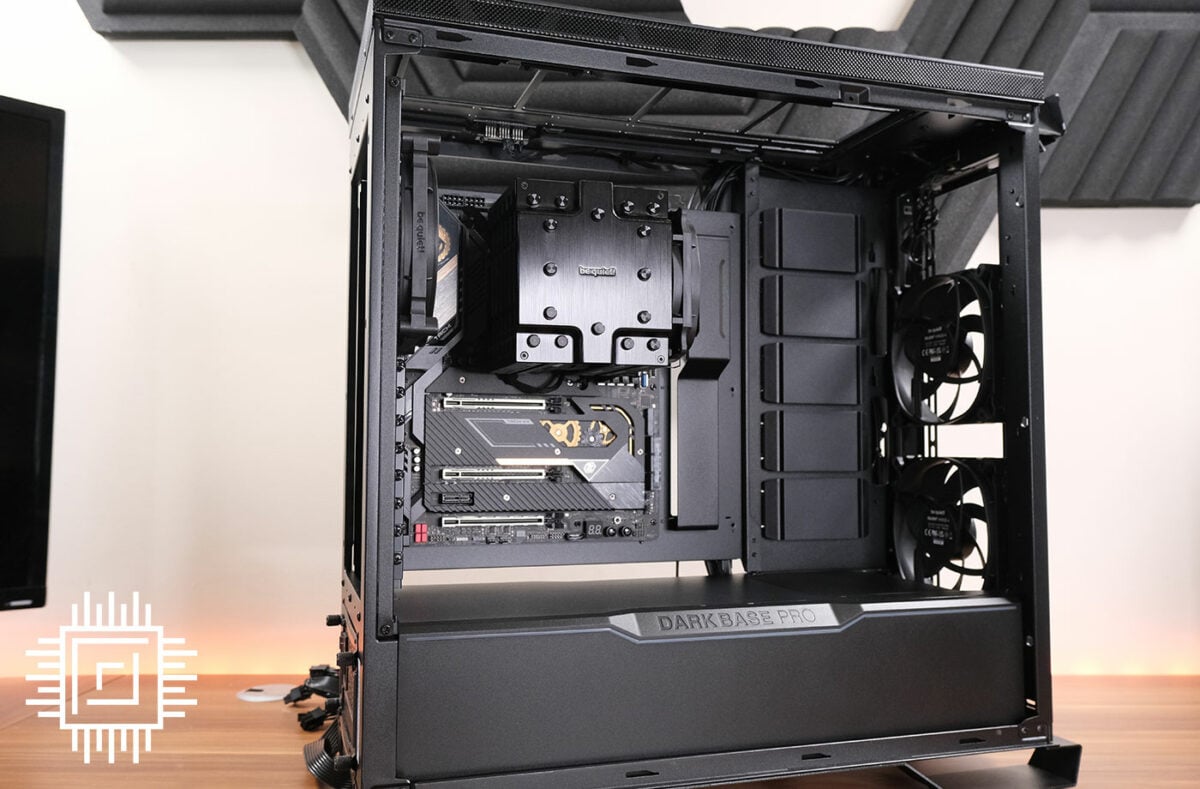 Venture inside and it's like an enthusiast's playground, with lots of space to explore. Let's start with fan mounts. There's the usual 120/140 at the bottom, a 120/140 at the base, three 120s on the side, and three 120s or 140s both up top and in front. No love for 180s, sadly, but if you're liquid cooling, there's room for up to a 420mm radiator in front or up to a 360mm in the roof.
It's this level of attention to detail that enhances the build process.
Ample scope, and be quiet! gets users off to a solid start with three bundled Silent Wings 4 140mm PWM fans; one rear exhaust and two front intakes. These are high-quality blowers that can hit a top speed of 1,900rpm, generating 78.4cfm airflow while keeping noise level below 30dB. Much better than the bog-standard fans bundled with the majority of chassis on the market, and get this; both the front and top mounts are on removable trays, each of which is outfitted with its own three-way fan hub. It's this level of attention to detail that enhances the build process.
Motherboard support naturally extends right the way from Mini-ITX to eATX, and the interior 82.69-litre volume ensures everything feels roomy even with a fully compartmentalised PSU section. Speaking of which, the PSU slots in from the back, and there are full-length removable dust filters lining the bottom and front of the case. As we'd expect on an enclosure of this size, there are no major restrictions. Graphics cards can measure up to 495mm in length, while a CPU cooler can stand 190mm tall. Putting those figures into perspective, an RTX 4090 Founders Edition measures 304mm, while a Noctua NH-D15 stands at 165mm. Loads of room to spare.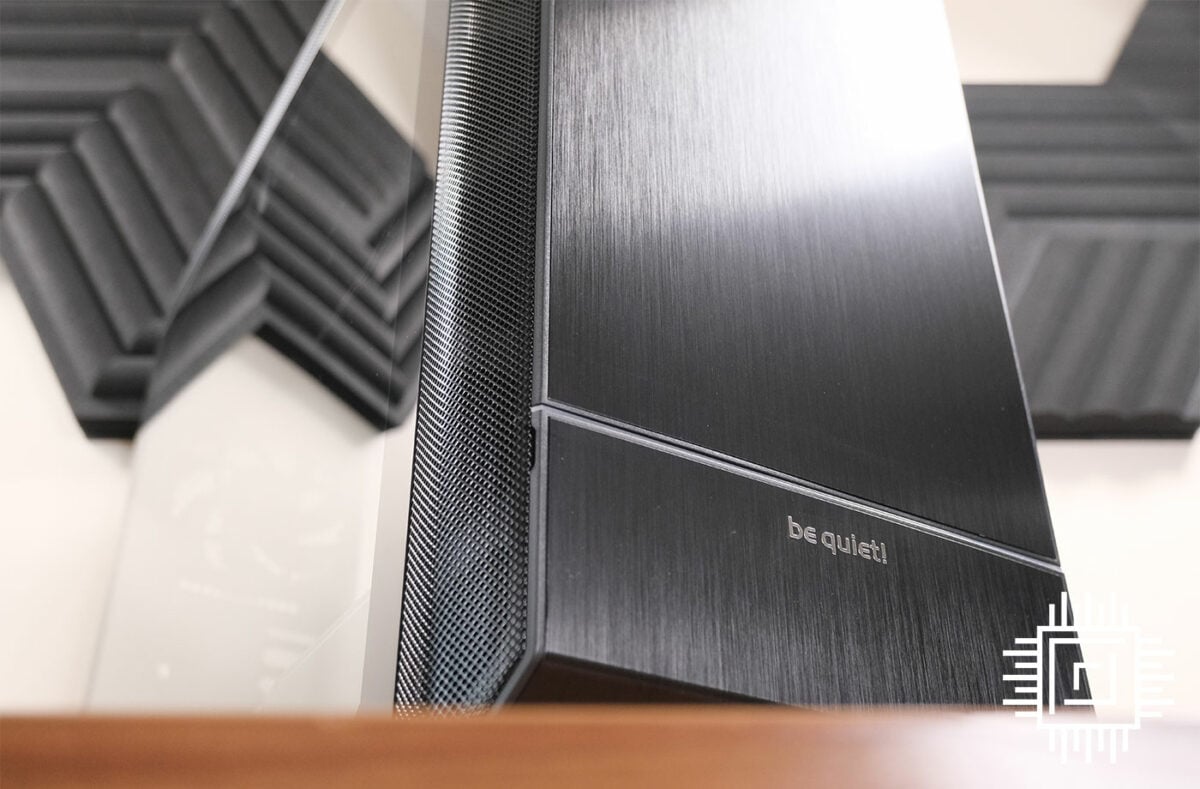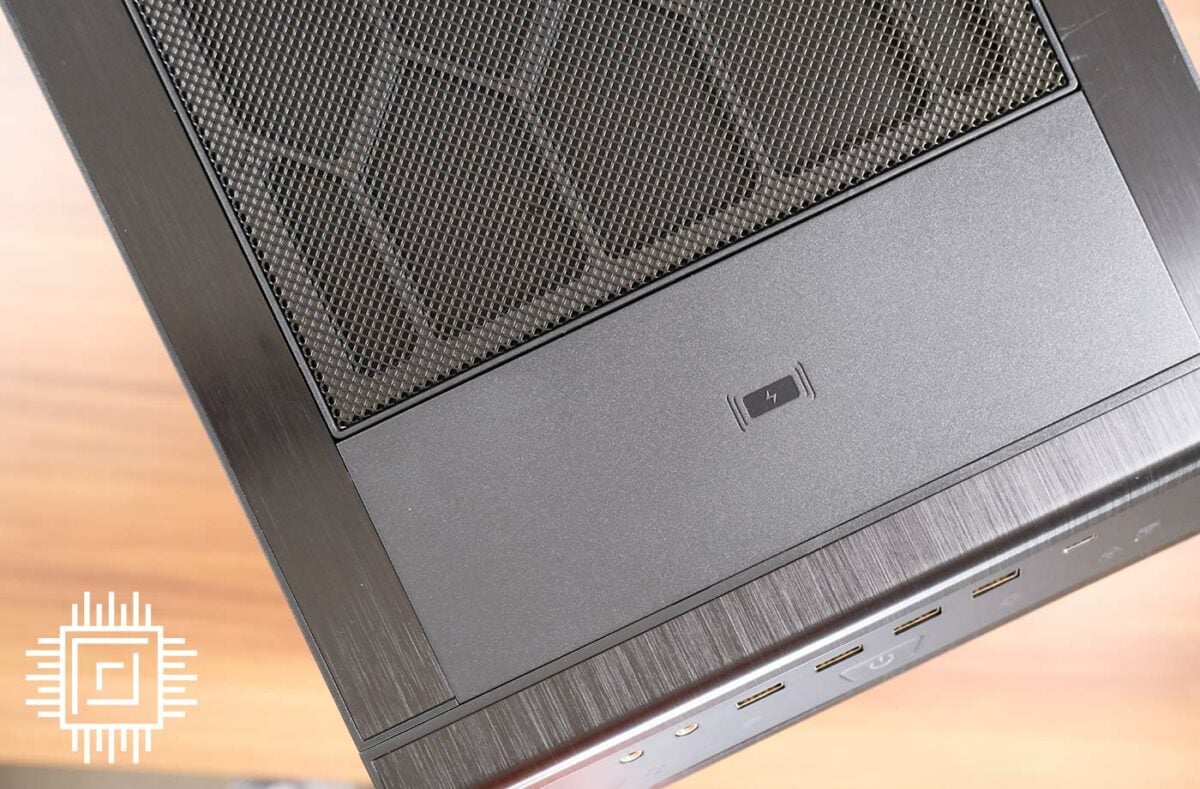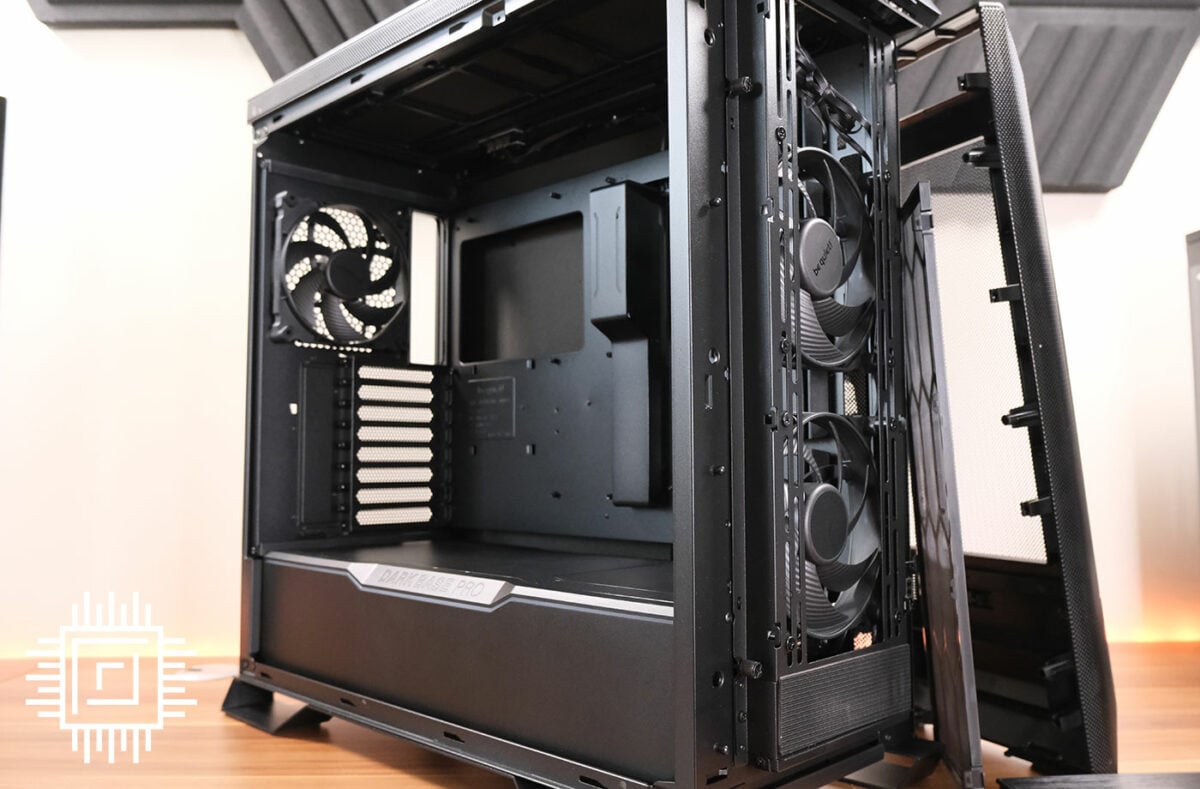 In terms of storage, we get two dedicated 2.5in sleds fastened to the rear of the motherboard tray, as well as a removable two-bay HDD cage at the end of the PSU compartment. The cage's individual sleds can be relocated to either of the five mounting points on the storage column directly above, but do note that no additional sleds are included in the box. You'll need to purchase another five to max out all seven slots. It's also worth pointing out that each sled can accommodate either a 3.5in HDD or two 2.5in SSDs, meaning there's room for a total of 16 2.5in drives, if need be.
Rotation, Inversion and even an ODD
We suspect most users will prefer to swap out the storage column for the bundled radiator bracket – side fan mounts are becoming increasingly popular – but hands up, who's excited to see support for the forgotten optical disc drive? Got to be honest, we've not used a 5.25in bay for years, however it is a feature we often see requested, and given the amount of space inside Dark Base Pro 901, why not?
be quiet!'s implementation is neatly hidden behind a hatch at the bottom of the chassis's front, but installing the requisite bracket will entail removing the hard disk cage. The hinged door requires a fair ol' tug to open – it really ought to be push-to-release – but much like the VCR in the loft, it's nice being safe in the knowledge an optical drive is there should you need it.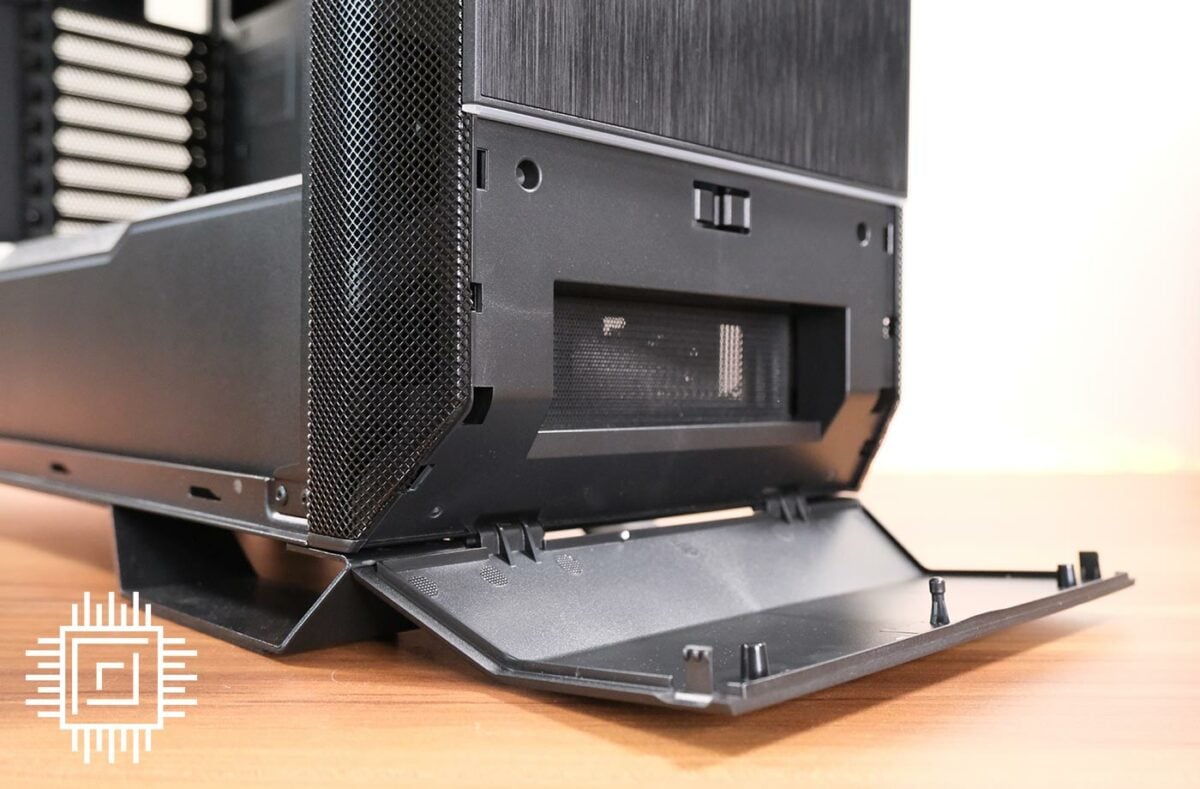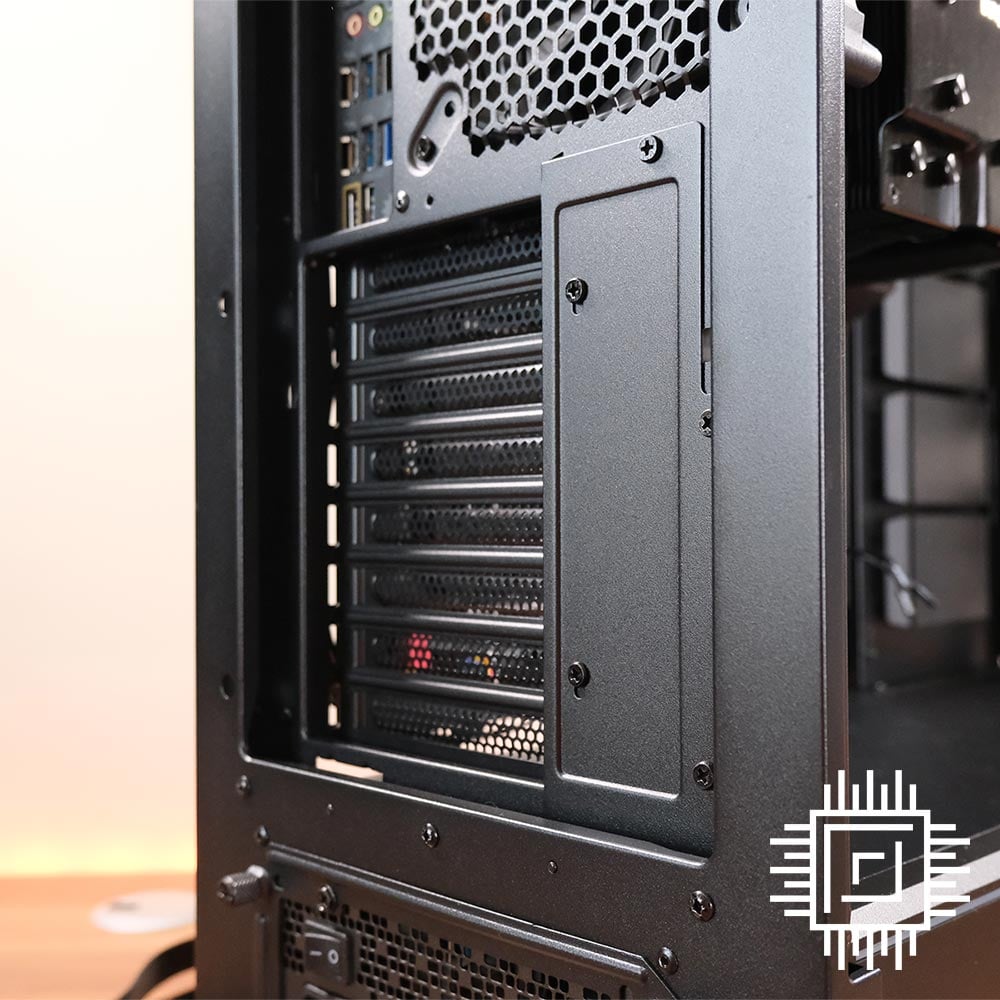 Another significant upgrade over Dark Base Pro 900 is that vertical GPU installation is now officially supported. be quiet!'s eight expansion slots can be rotated by unfastening the screws on the retaining assembly, but there are a couple of provisos to be aware of. The expansion slots must be rotated before installing the motherboard – we found this out the hard way! – and when in vertical configuration, the thumb screws holding each slot in place are more difficult to reach on account of the rear fan.
There are other considerations to vertical mounting, too. The required riser cable, unfortunately, is the one accessory that isn't included in the box and is sold separately at £59.99. We managed to get our hands on one, yet even then, there are potential complications; the power connector on our GeForce RTX 4080 Founders Edition is positioned in the one place we can't get to it. The card does look lovely beneath the be quiet! cooler, but you'd need a right-angled 12VHPWR adapter to attach the cable.
We made the decision to switch back to horizontal – which meant removing the motherboard again – only to find our graphics card doesn't play well with be quiet!'s support bracket. It's one of the better-looking brackets we've seen, gripping to the top of the PSU shroud magnetically while doing a fine job of hiding cabling, however the adjustable arms don't marry ideally with our triple-slot card. The lower arm either fouls the card or is a smidge too low to offer support due to a notch in the thumb-screw channel that prevents perfect alignment. We're only talking an extra millimetre or two, mind, and a little extra piece of rubber atop the arm would provide the right contact.
If you didn't know it by now, Dark Base Pro 901 offers about as many permutations as a Rubik's cube. There's one last transformation that you'll love if you prefer the windowed panel to be on the other side; yep, you got it, the innards can be inverted. The process is a little easier than Pro 900 as the whole motherboard tray slides in and out on a rail system, but there are still a fair few screws to undo along the way, and I/O cabling will need rerouting. The entire process is well documented in be quiet!'s own installation video, which is worth checking out above.
Conclusion
The most obvious takeaway from our time with this monster case is that you need to be ambitious with your build plans to maximise the features on offer. Our Core i9-12900K test hardware slots in with consummate ease, yet the finished system looks sparse without lots of storage or copious liquid cooling and doesn't challenge the case in any way. CPU temperature under load remained comfortably below 75°C strapped to a Dark Rock Pro 4 cooler, and the ultra-efficient GeForce RTX 4080 didn't even hit 60ºC when gaming. The end result is a very tidy, extremely quiet PC, but all that empty space is longing to be filled.
the beauty of a full-tower enclosure as flexible as this is you get to try every possible permutation.
For the purists among us, building a PC has become too simple. Grab a motherboard, slap on a CPU, an M.2 SSD, some memory and a graphics card, and hey presto, that's essentially job done. True DIYers want to be more adventurous, and Dark Base Pro 901 harkens back to that era when rigs were more involved. We spoke about case considerations at the offset, and the beauty of a full-tower enclosure as flexible as this is you get to try every possible permutation.
Whether it be an air-cooled setup laden with mesh panels, or a liquid-cooled, sound-dampened build, Dark Base Pro 901 has you covered. Vertical graphics support is a welcome addition, the inverted conversion process has been improved, and with multiple user-friendly embellishments along the way, Dark Base Pro 901 is ultimately a lot of fun to work with. An enthusiast's playground in every sense.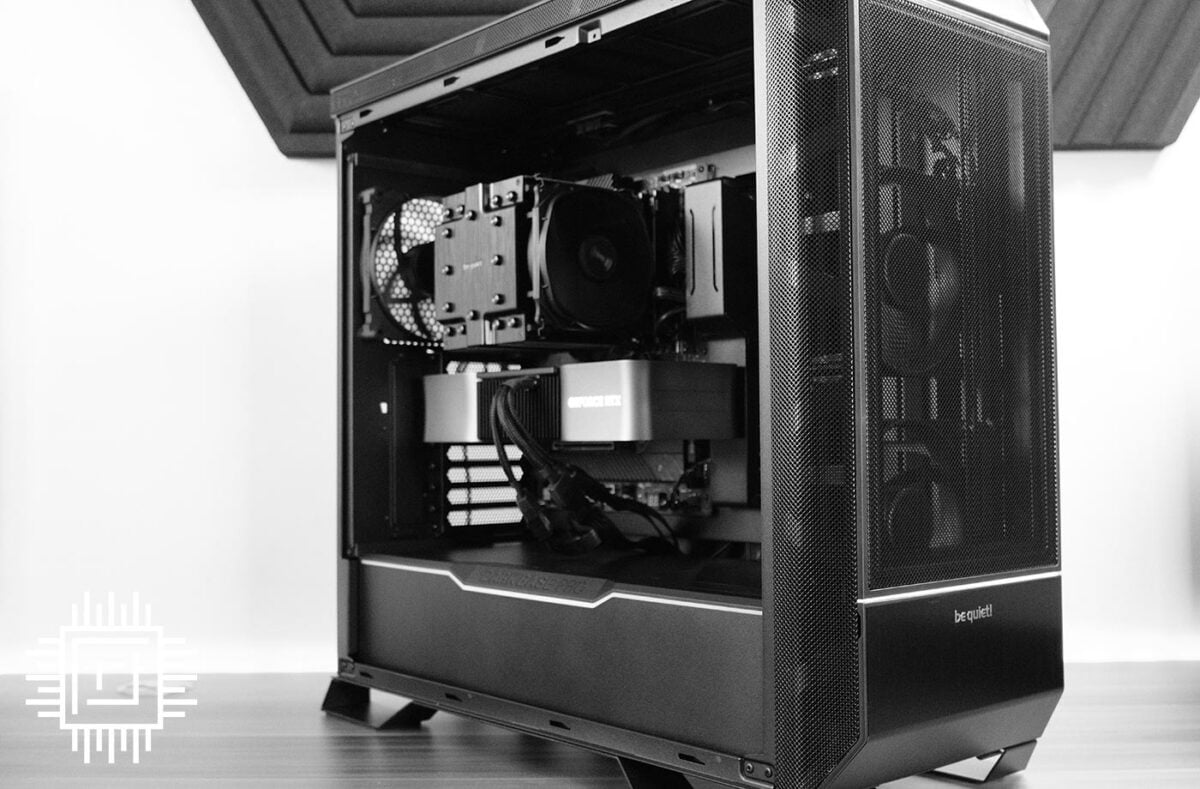 be quiet! Dark Base Pro 901
Verdict: quality and convenience in a feature-packed tower that will do almost anything.
---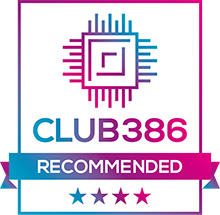 Pros
Sleek for a full tower
Optimise airflow or silence
Quality Silent Wings 4 fans
Option for inverted layout
Five front USB ports
Qi wireless charging pad
Cons
Notched side panels
Only one USB-C
---
Club386 may earn an affiliate commission when you purchase products through links on our site. This helps keep our content free for all.
Rest assured, our buying advice will forever remain impartial and unbiased.