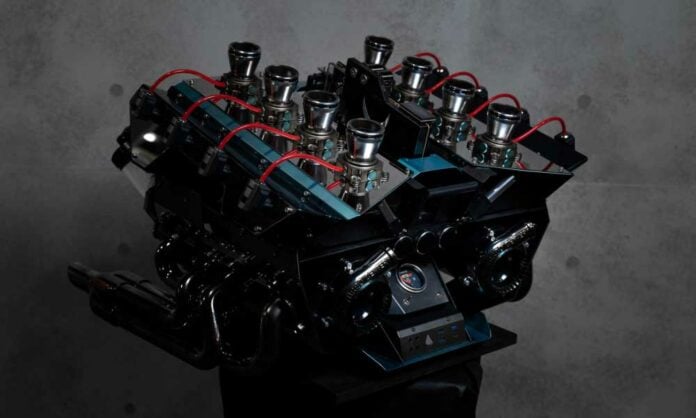 Many tech enthusiasts share a love for all things automotive, and if you're looking for a way to combine the two passions, wait 'til you get a load of Biostar's eye-catching casemod, the Racing Z690GTA-V8.
This custom PC, built in collaboration with Taiwanese modder Mark's Fabrication, is designed to "capture the essence of an actual V8 engine," and looks absolutely stunning in the promo shots. If you're not feeling it just yet, wait until you see the cylinder heads raise up in the video below.
The lavish rig forms part of Biostar's ambition to appeal to a younger generation. A petrol engine might not have been the best choice in that regard – the cool kids are all about electric these days – but for petrolheads the Z690GTA-V8 looks like a whole lot of fun.
At the heart of the system is a Biostar Racing Z690GTA motherboard, and the firm has partnered with a number of well-known brands to ensure high-end performance throughout. Graphics are provided by a PowerColor Radeon RX 6800 XT Liquid Devil graphics cards, TeamGroup supplies 32GB of Xtreem DDR4 memory alongside a 1TB Cardea C440 M.2 SSD, while Seagate adds a Prime Ultra 1,000W Titanium PSU. Water cooling for a 12th Gen Intel CPU comes courtesy of EKWB.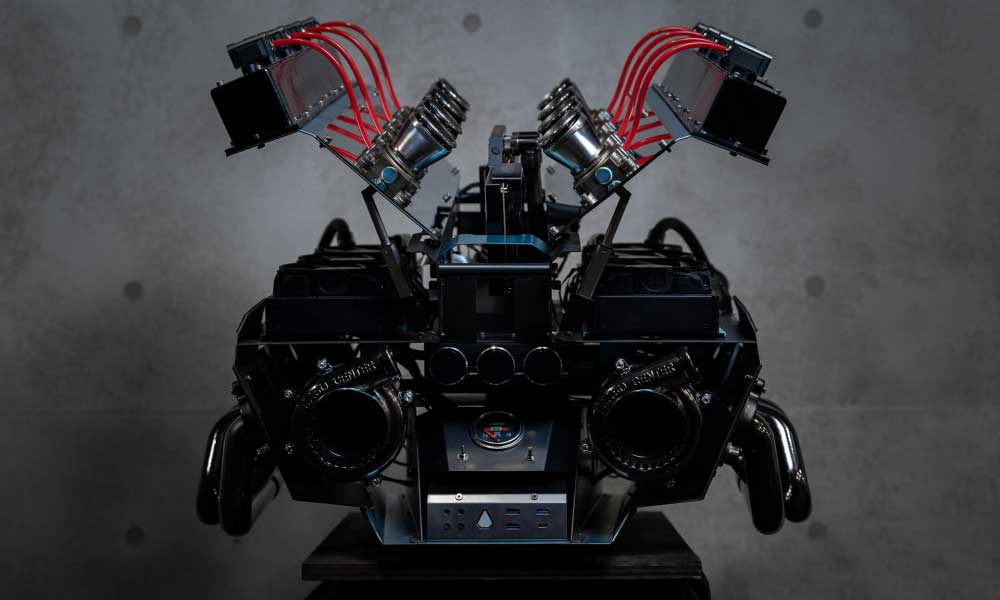 Potent parts, no doubt, though performance purists may be left wanting more. A motherboard supporting latest-generation DDR5 would seem a better fit for a mod of this magnitude, but whose going to complain when the rig looks so damn good?
Whether or not such a mod ever becomes available to purchase remains to be seen. We dread to think how much it might cost, but at the very least the promo may inspire some to have a go at creating their own.