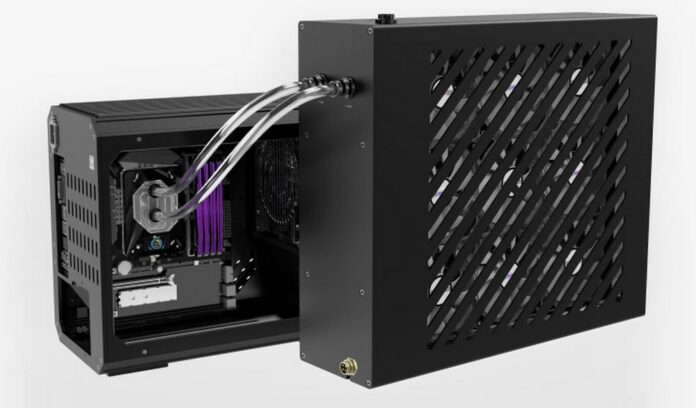 Cooling specialist Bykski has launched the B-1080-CEC-X, an external liquid cooler comprising 360x360mm radiator, pump, reservoir, and nine 120mm fans capable of dissipating up to 2000W of heat.
Powered by a simple four-pin Molex, the B-1080-CEC-X enclosure is big enough to dwarf many SFF PCs. It measures 488mm (L) x 138mm I(W) x 420mm (H) and includes almost everything you need to start using it right after connecting your component water blocks and filling it with liquid. The filling port is found on the top.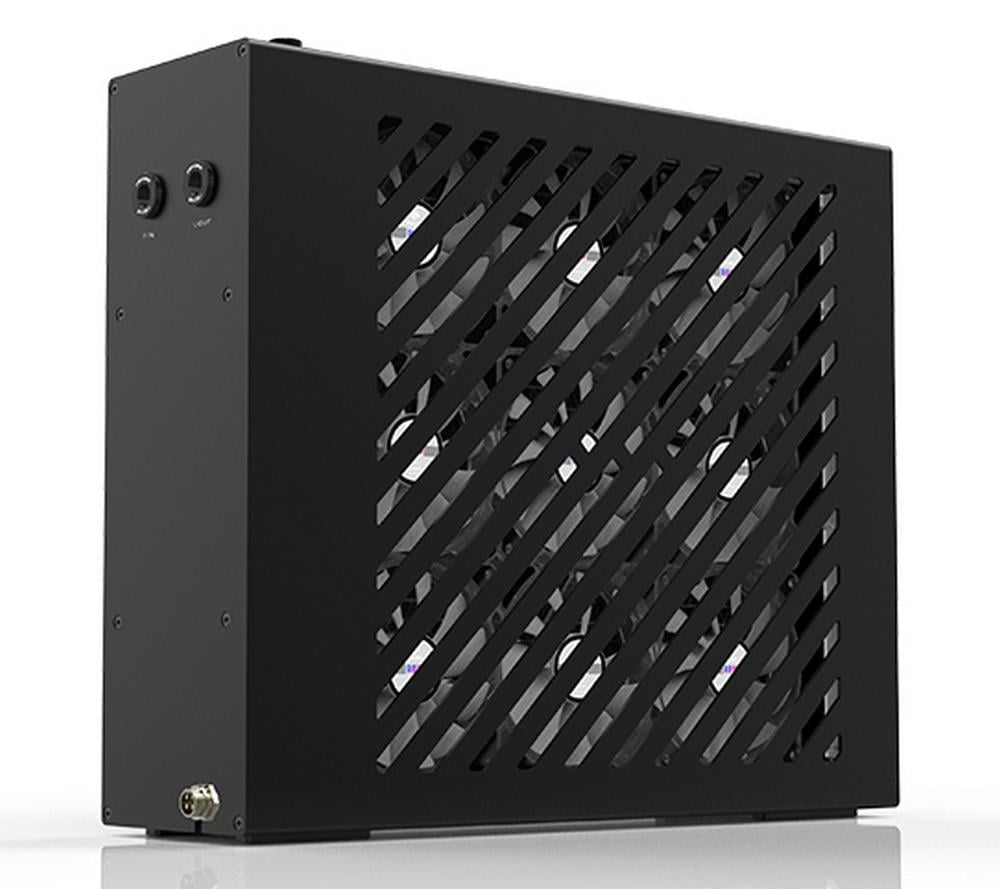 The radiator is the central part of this system, made of copper with brass fins and reservoirs. It measures a massive 360mm x 360mm x 46mm and features 30 flow channels ensuring cool liquid is always on the move.
To push air through this dense fin stack, Bykski employs nine 120mm fans each rotating opposite to its closest neighbour to avoid potential resonance or increased noise. The fans take fresh air from the left side and exhaust from the right.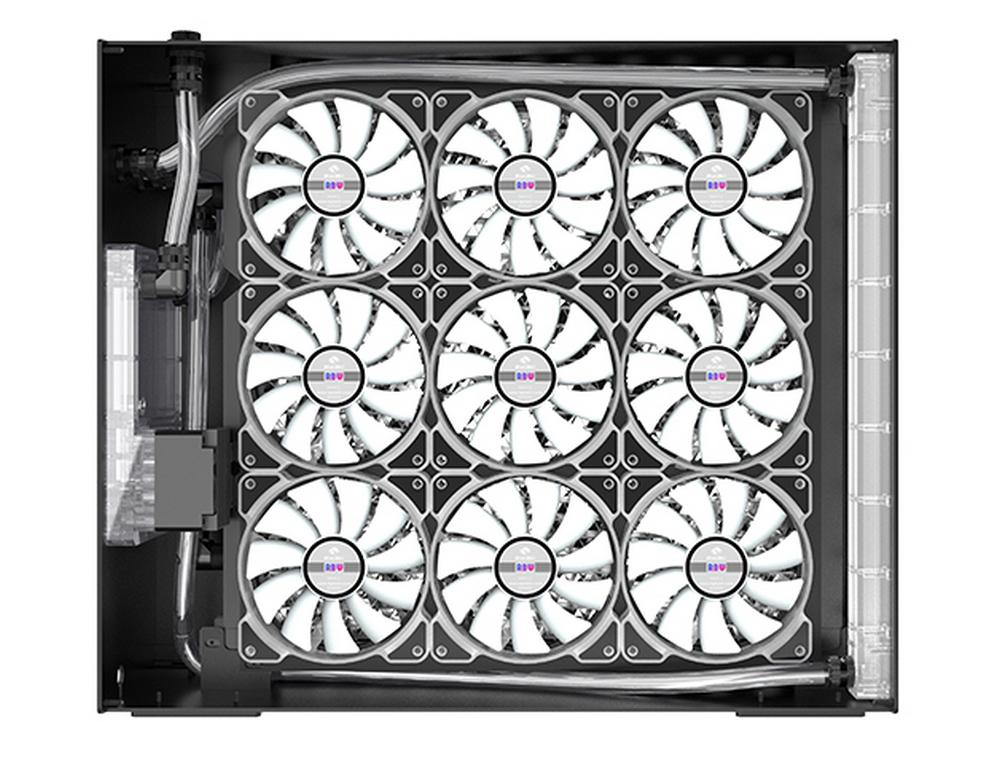 For liquid circulation, the manufacturer went with a DDC water pump (CP-PMD3COV-X) connected to an acrylic distribution block offering up to 700L/h flow rate. To connect this external cooling unit to your machine you have two G1/4 ports (fittings not included). The entire combo has been tested at 1.5Bar to ensure a proper seal.
The front has a water level showing how much coolant is available inside the loop, so you don't have to open the ensemble every time to check it.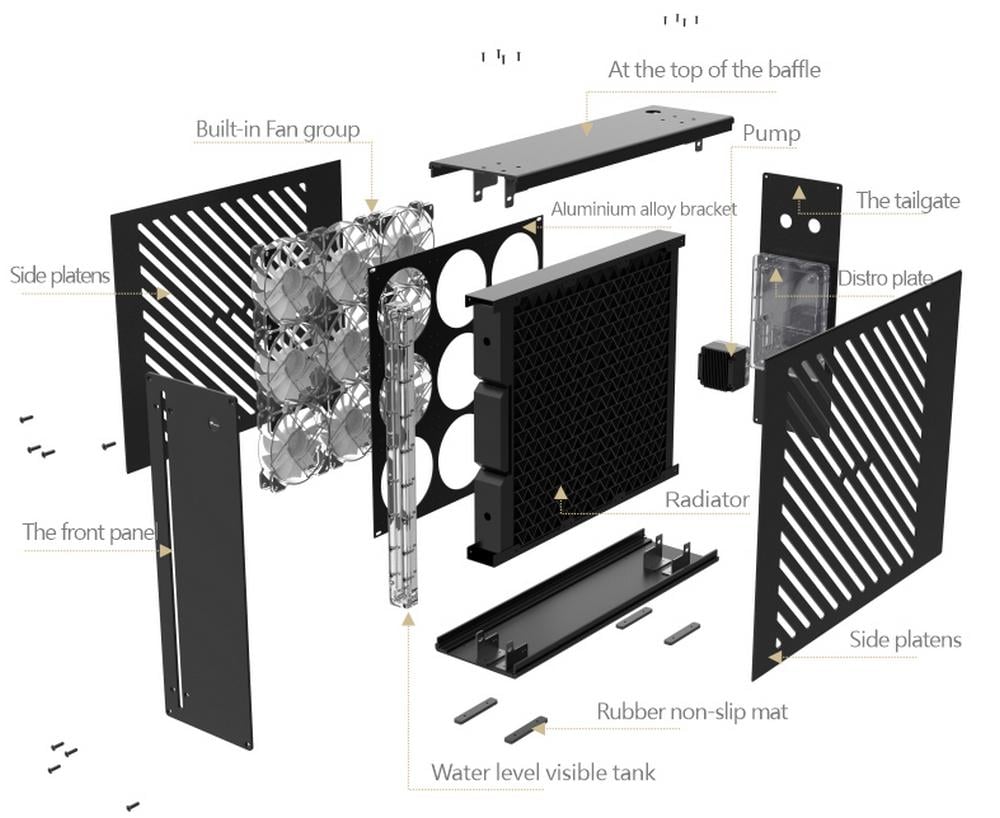 Bykski suggests this radiator could be used for server cooling, high-end gaming systems, compact computers with up to four GPUs, or powerful systems that don't have enough space for a water-cooling radiator. Needless to say, with this beast you could tame even an Epyc 9654 plus a couple of RTX 4090s.
The caveat, other than size and, possibly, noise? Price. Bykski's B-1080-CEC-X is sold at ¥72,356 (£429) excluding taxes.