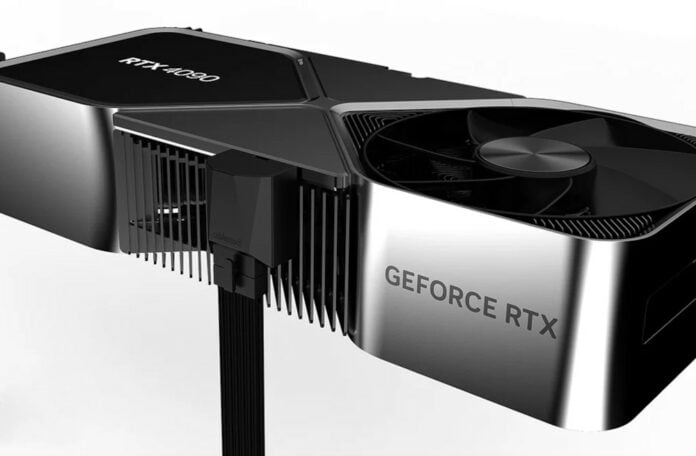 Cablemod brings a neat solution to cable management problems caused by massive RTX 40 Series cards in the form of a 90-degree 12VHPWR adapter.
With the new generation of RTX cards, manufacturers include a 12VHPWR to four-or-three 8-pin adapter for those who don't own a PCIe 5.0 ready ATX 3.0 PSU, which makes clean and streamlined builds nearly impossible. With Cablemod's 12VHPWR Right Angle Adapter, you can simply hide a lot of the mess behind the card – since if you don't see it, it doesn't exist, right?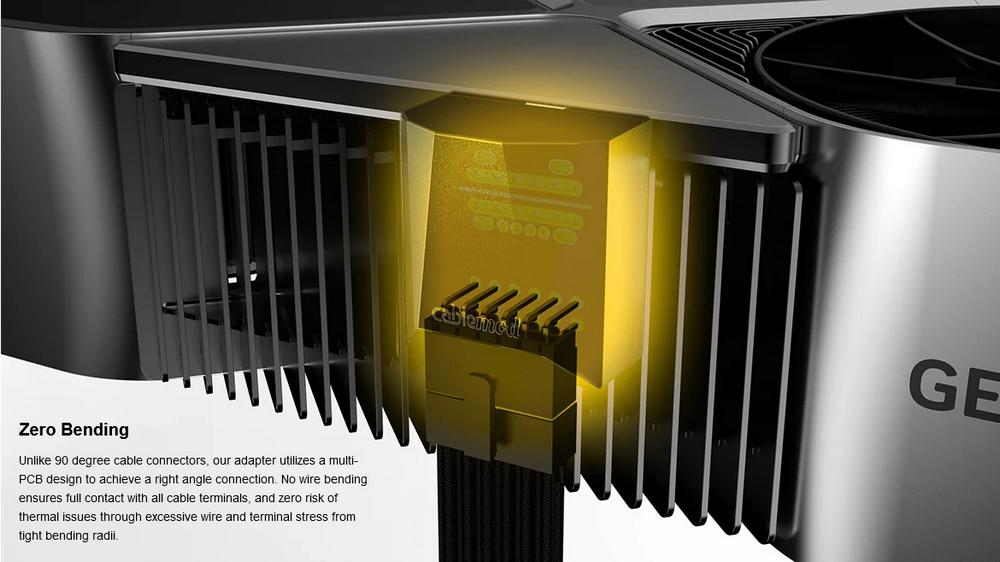 But on a more serious note, this adapter will allow even systems supporting 12VHPWR natively to have GPU power routed in a clean fashion, be it behind the card or in full view if you have cabling of the RGB variety. And for standard card installations, the cable may be less stressed near the connector area by avoiding a typically extreme bend.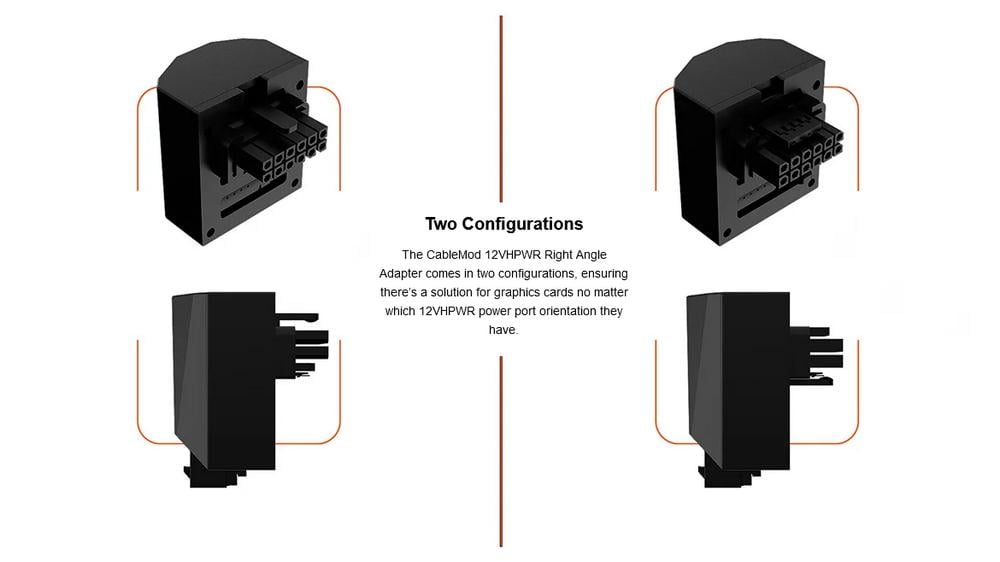 Cablemod advertises its new product as a solution for narrow chassis with low clearance between the graphics card and the side panel. By protruding only 23.2mm from the card, this adapter allows for the installation of wider GPUs than what is normally possible without stressing the connector. It will be offered in two configurations to suit all port orientations.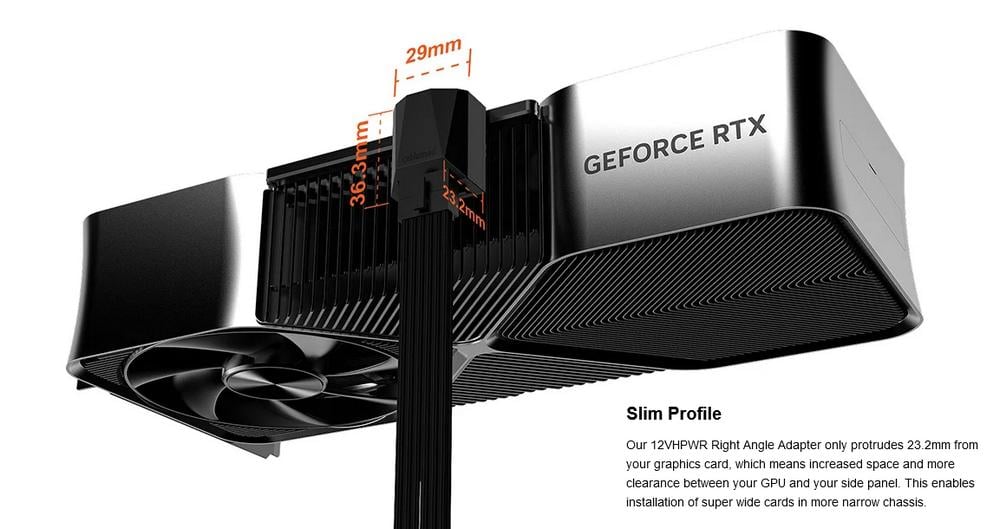 The adapter has a multi-PCB design according to Cablemod. This should in theory provide more stiffness, and thus, better contact. While probably offering less compatibility, we wonder if there will be 180-degree adapters, which would make horizontal installations way sleeker.
The Cablemod 12VHPWR Right Angle Adapter is scheduled for pre-sale on October 31 and pricing is yet to be confirmed.