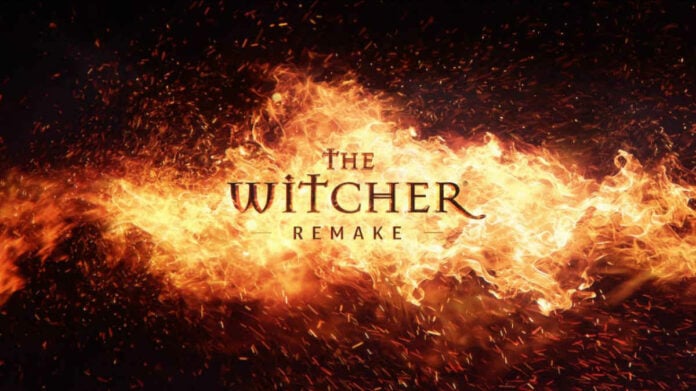 It's no secret Canis Majoris is the codename for upcoming The Witcher remake, which is CDPR's very first video game inspired by Andrzej Sapkowski novels that follows the exploits of Geralt of Rivia. What you didn't know, however, is the developers plan on changing the original linear tale into a full-blown, open-world RPG. Nice.
The reveal was announced as part of the developer's latest Q3 2022 earnings report. While there was no gameplay reveal of any sort, the confirmation is more than enough to set tails wagging, with a placard titled Codename: Canis Majoris stating it will be a "story-driven, single player open-world RPG – a modern reimagining of 2007's The Witcher."
It makes sense the game-makers would want to modernise the original, seeing as critically-acclaimed title The Witcher 3: Wild Hunt was the first game to truly break into the mainstream.
The original was hindered by the technical capabilities of its time, and even though it featured large, open areas, they were often closed off in sections, while dungeons and separate areas within a level could be explored but required time-consuming load screens. Furthermore, the linear nature meant that progression in the game closed off previous explorable sections entirely.
UE5 Smarts
With that being said, Canis Majoris is currently being created with Unreal Engine 5. The project is still in its infancy, mind you, and is most likely several years away from release, at the very least. Though it might not be a faithful recreation of the original, the game will be headed by Fool's Theory, a Polish studio home to many developers who previously worked on The Witcher, with CD Projekt Red providing "full creative supervision."
For now, gamers looking to scratch that Witcher itch, a free next-gen update for The Witcher 3: Wild Hunt arrives December 14 on Xbox Series X|S, PlayStation 5, and PC. The game adds various performance upgrades including ray tracing, ambient occlusion and various quality-of life-improvements such as updated camera angles and a photo mode akin to Cyberpunk 2077. Not forgetting to mention, exclusive DLC content inspired by the Netflix series. Exciting times ahead, Witcher fans.