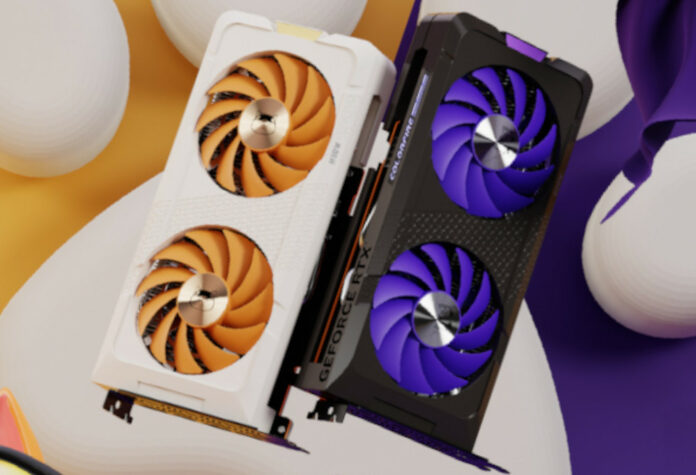 Colorfire, a subsidiary of Colorful, has launched the GeForce RTX 4060 Meow series of cards boasting eye-catching colours and lovely mascots.
Two models are available – the first starring a smiling orange cat with a Garfield vibe, translating into a white graphics card and orange fans. The second opts for a black ninja cat with purple accents, resulting in a black shroud and purple fans.
Design-wise, from the front, the white / cream happy cat card looks nicer, in our opinion, as the black / dark-grey ninja cat version feels a bit cheap, though this could also be the lighting. The back, however, is nice on both cards, but would benefit from not having those barcode stickers. Also, aside from the Colorfire logo, no RGB is present; these cards count solely on their unique looks to attract buyers.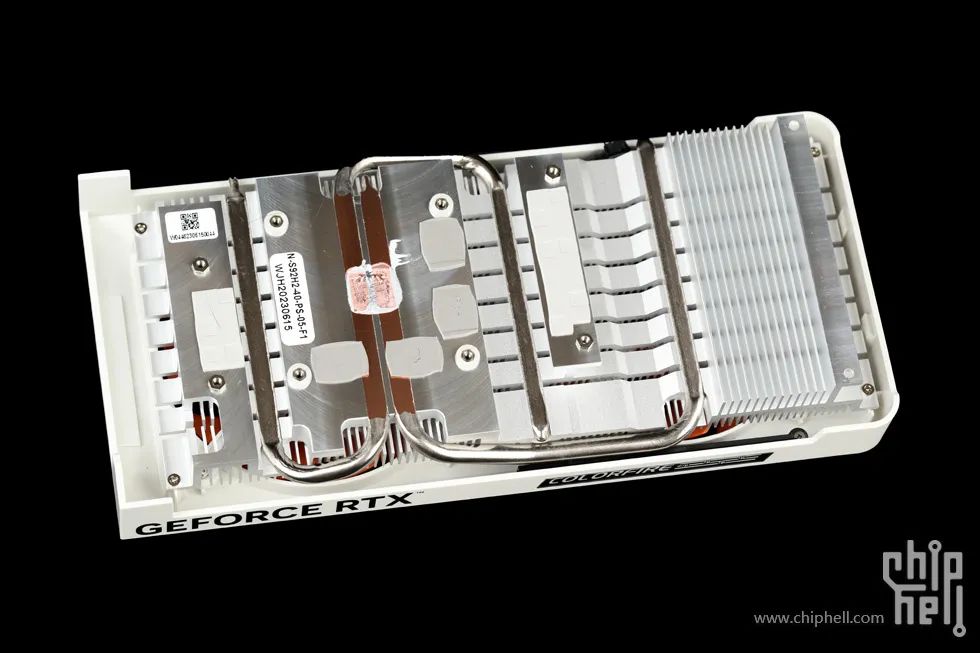 ithome and redian have already reviewed these and shared some pictures, found below, showing dual-slot, dual-fan coolers made of what looks like extruded aluminium heatsinks coupled with two direct-touch heatpipes. Extruded heatsinks are generally inferior to their fin-stack counterparts for cooling, however, as they are cheaper to manufacture, which brings the final product cost down. With that said, according to the aforementioned reviews, temperatures were well under control, hovering around mid-60°C while running a FurMark stress test.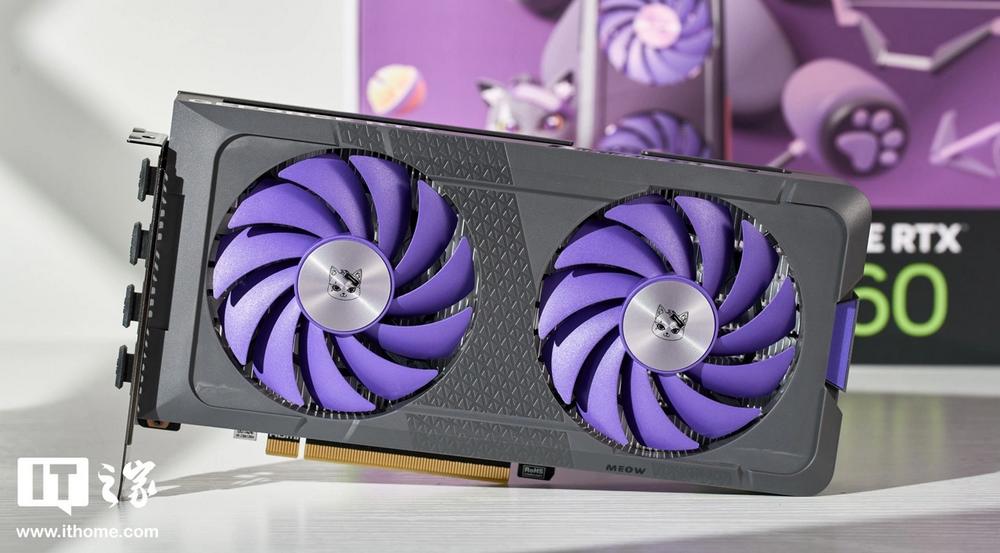 Like other RTX 4060 offerings, Colorfire's cards also carry three DisplayPort 1.4 plus one HDMI 2.1a, with power fed via a single 8-pin connector. Same for performance and power consumption.
This is not the first time Colorfire has released cat-themed GPUs. Meow variants of the RTX 4070 and RTX 4060 Ti can be had for 4,799 RMB (£522) and 3,199 RMB (£348), respectively. Pricing for the RTX 4060 Meow series is still unknown.