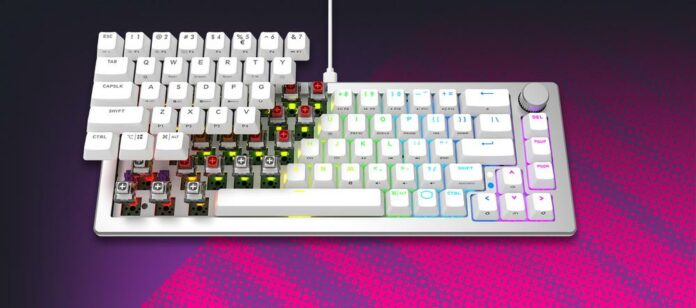 Cooler Master has announced a 65 per cent mechanical keyboard for enthusiast gamers featuring hot-swappable switches and high levels of customisability.
The CK720 is a compact wired keyboard aimed at PC users who like to tailor each key section to its intended use. For example, linear silver switches with fast actuation speeds for the WASD, silent black switches for late-night gaming, or tactile browns for the number row to get that clicky feedback when working on spreadsheets. All combinations are possible, as long as the socket is compatible.
Out of the box, the CK720 comes with red, white, or brown Kailh Box V2 switches which offer an enthusiast-level typing feel according to Cooler Master. These sit on a 334mm (L) x 118mm (W) x 37mm (H) frame that weighs 950g, and inside of which we find hardware capable of a 1,000Hz polling rate plus 1ms response time. The keyboard connects via a detachable 1.8m Type-C to Type-A cable.

Specs aside, let's talk about what makes this one special. Apart from being Cooler Master's first keyboard with the newer stabilisers that are pre-lubed for smoother feedback and minimal rattle, the CK720's hot-swappable nature means that having a defective switch be it from factory or just due to heavy use, is no longer a death sentence for the entire keyboard.
If not the original manufacturer, then other brands will surely be happy to fulfil any spare parts needs. This should also lower the amount of electronic waste caused by keyboards since only the malfunctioning key is getting discarded.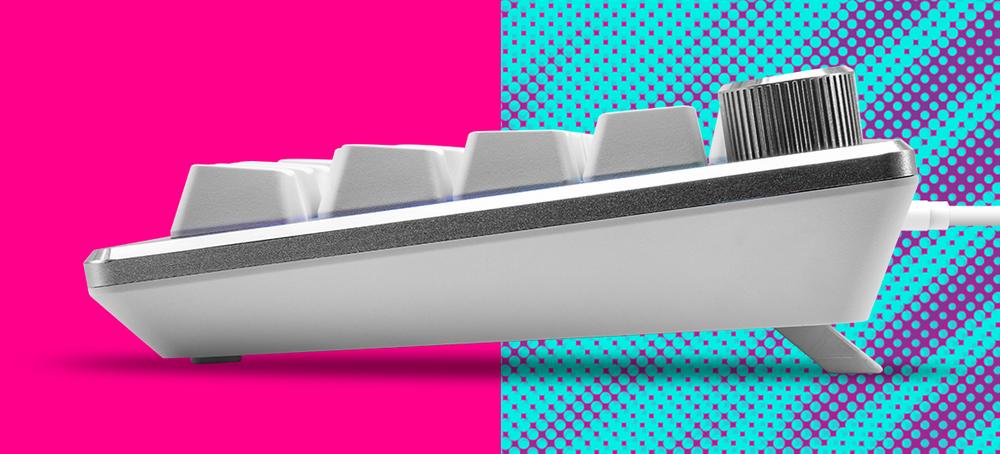 In order to deliver a satisfying click with minimum unwanted noises, the CK720 comes with two separate silicone dampening pads, on the PCB and the bottom cover. Plus, its aluminium top plate is easily removable for customisation or maintenance. Simply pull the lever located underneath the dongle cover towards the front of the keyboard to loosen it for removal.
On the top right, we find a dial that serves to adjust the RGB backlight parameters or for media controls. As usual further lighting customisation is available via the MasterPlus+ app.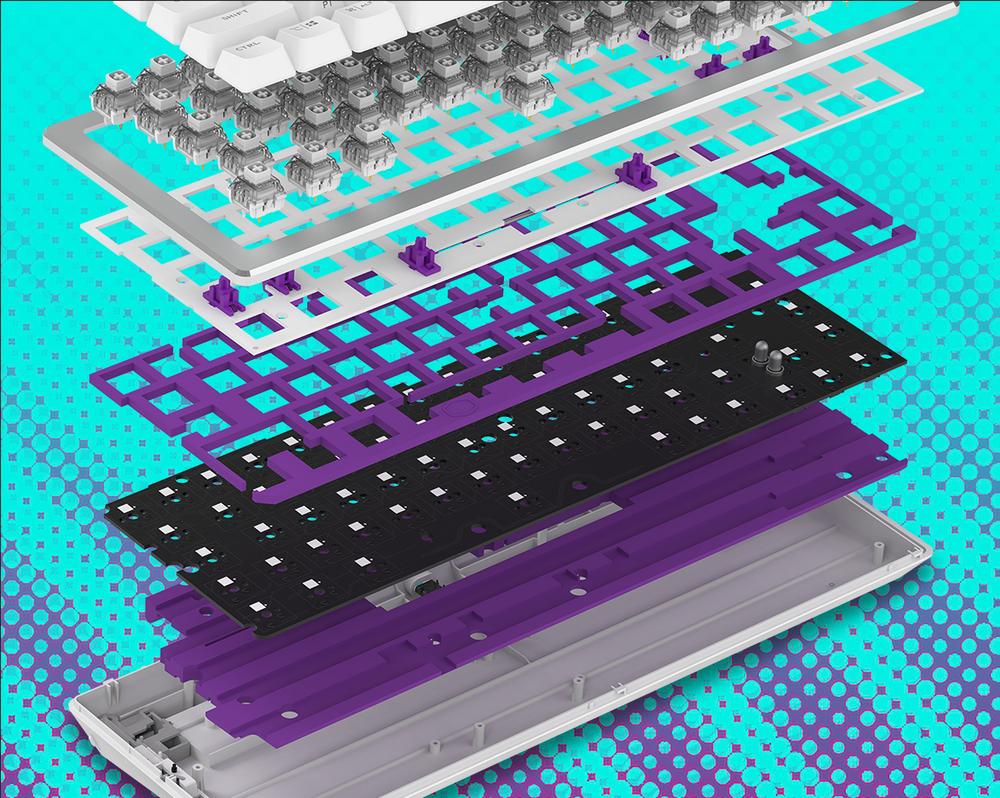 This may be optimistic, but the future of keyboards – at least in the mid to high-end– seems to be moving towards hot-swappable switches thanks to their outstanding customisation potential. And since the majority of brands already have some sort of mechanical keyboard, hot-swap is one way to distinguish a product from its competition – until everyone catches up.
The CK720 is available in the UK for £99.99 backed by a two-year warranty. Not bad at all.