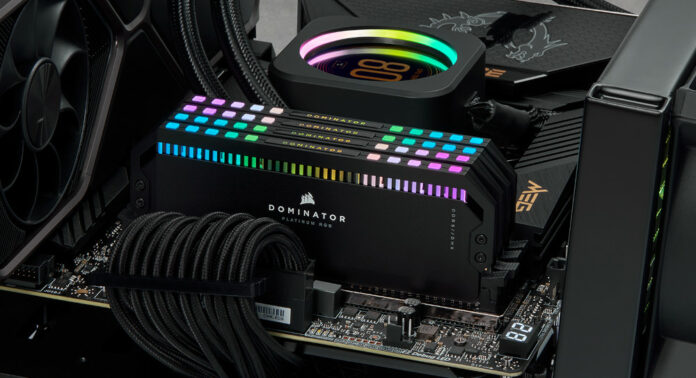 DDR5-6200 and DDR5-6400 evidently weren't enough. Corsair has expanded its offerings by unleashing a DDR5-6600 kit with tight timings to boot.
Available in black or white, this 6,600MT/s kit comes in a 32GB (2x16GB) capacity boasting impressive 32-39-39-76 timings at 1.40V. It can also function at 1.1V albeit at a slower 4,800MT/s and looser 40-40-40-77 timings, if for some reason you need to keep it conservative.
The headline speeds and feeds align with a £419.99 price tag. Add to that a limited lifetime warranty, some nice RGB controllable via iCue software, and you got yourself a suitably high-end solutioon. Next step for Corsair is to make some 64GB (2x32GB) kits with the same specs.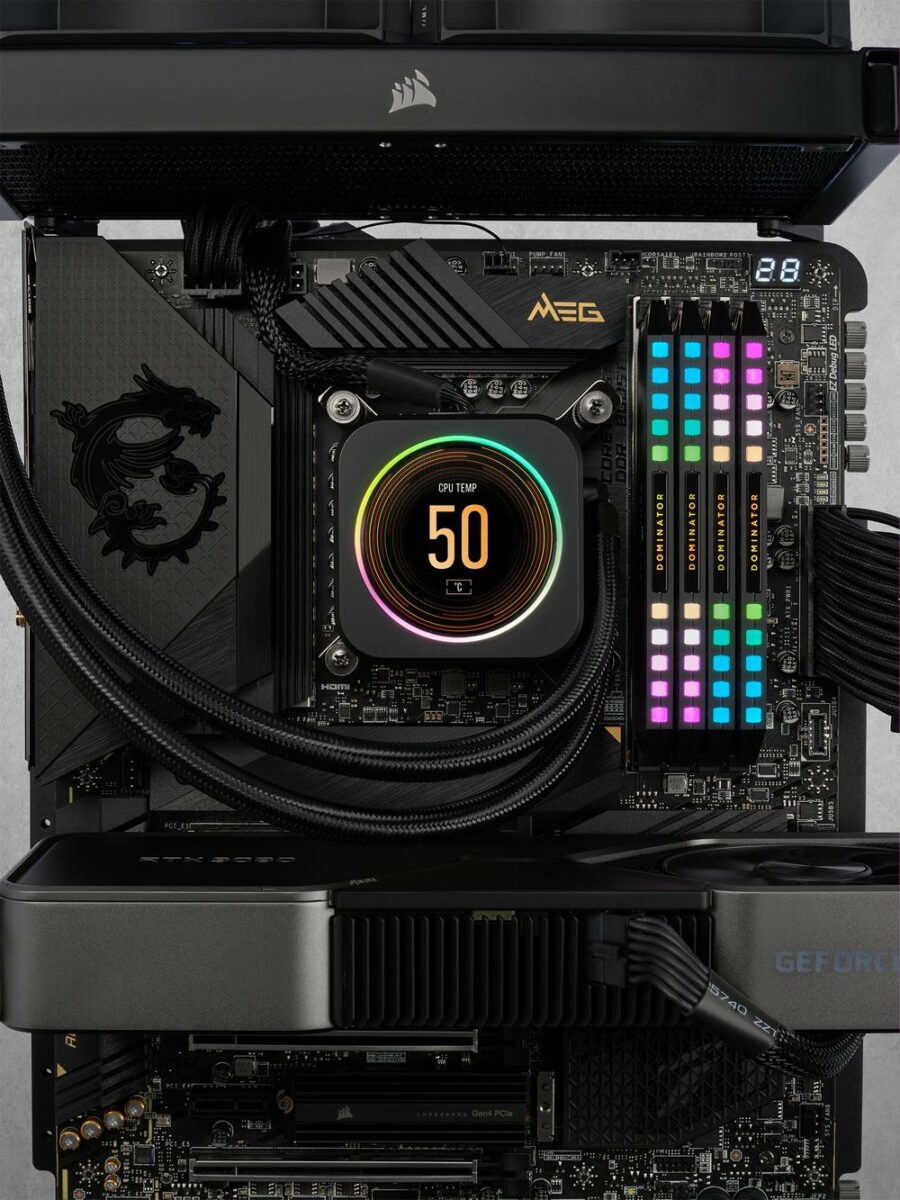 One final note for those interested in buying one of these. Corsair cautions that in order to achieve the stated speeds, you will need "specialist, high-specification motherboards" such as the Asus ROG Strix Z690-F and ROG Maximus Z690 Hero.
The firm warns that "not all" 12th Gen Intel CPUs support such loft memory speeds, and recommends a top-binned Core i9-12900K for folk wanting to reach the 6,600MT/s promised land. Speaking of top-binned, we're currently running a giveaway featuring a flagship Core i9-12900KS, and while you're at it, there's also a chance to win a Noctua NH-D15 to cool this beast. Give it a shot, you never know when luck strikes.
The emergence of ultra-high-end kits should help push lesser models toward a more mainstream audience, and we are glad to see DDR5 starting to come back (slowly but surely) to reasonable prices.