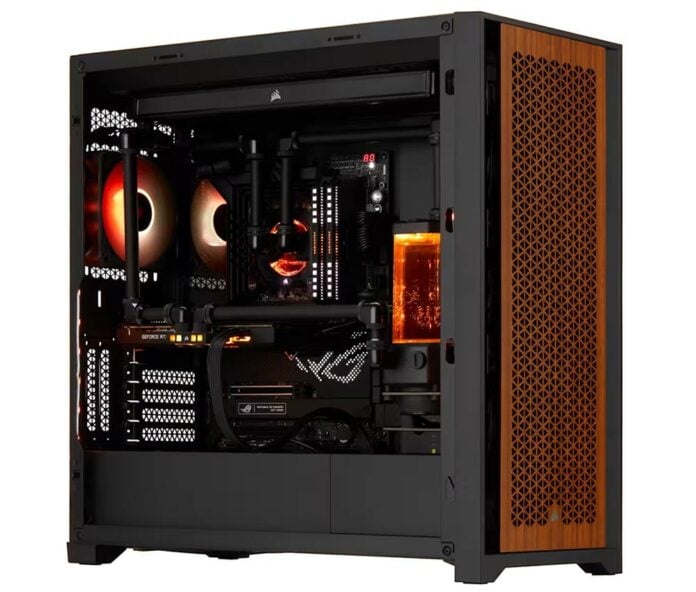 Want to add an extra layer of sophistication to your PC build? Corsair reckons wooden panels are the way to go.
Without a great deal of fanfare, the PC component giant has introduced wooden front and roof panels for its popular 4000 and 5000 Series cases. Priced at £50 and £70, respectively, the optional add-ons are available in a choice of finishes "to fit your personal taste and match the aesthetic of your room." These include teak veneer, sapele veneer or bamboo.
Corsair has retained the same mesh pattern as existing 5000D Airflow products, intimating that cooling performance ought to be unaffected.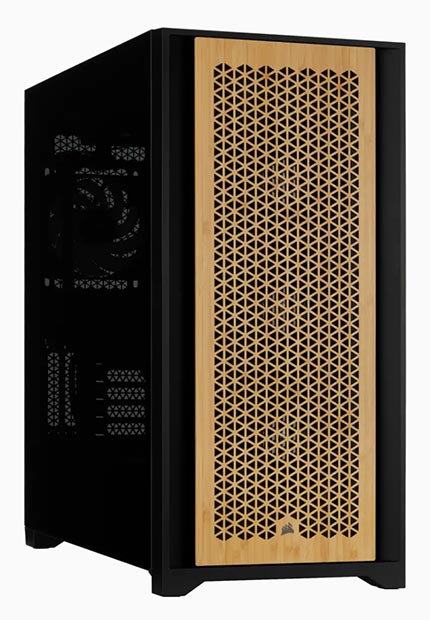 First impressions? Not a bad effort, and it's always good to see manufacturers offer something a little different, though Corsair's add-on doesn't appear quite as seamless as recent rivals.
It's a little early in the year to be talking best chassis of 2023, however the Fractal North is certainly going to take some beating. Blending airy mesh panels with a front fascia adorned with slithers of oak, it's a beautiful product that has impressed critics and end users alike.
No surprise, then, that other manufacturers want in on the action. Wood-infused chassis aren't new, and Fractal certainly wasn't the first, but the success of North suggests that a trend has been established. In this age of eco-aware design, we're looking forward to seeing what others come up with.