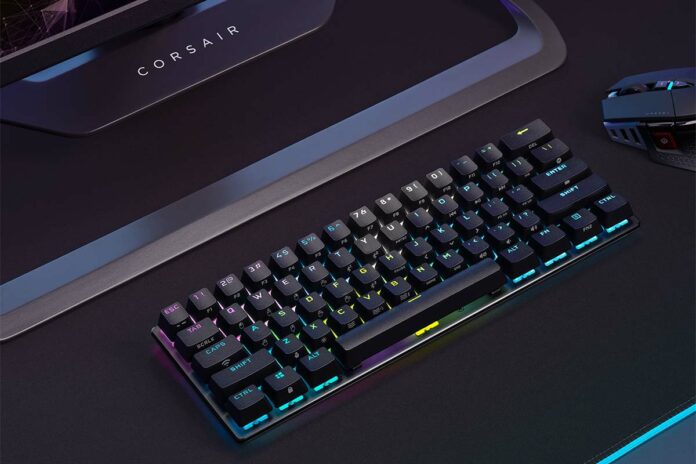 Corsair has announced its latest gaming keyboard, the petite K70 Pro Mini Wireless. Adopting a 60 per cent profile that eschews a numpad in favour of greater desktop wiggle room, the peripheral touts a long list of features certain to excite the target audience.
Chief among them is news of swappable keyswitches. While the keyboard will ship with a choice of Cherry MX Red or Speed mechanical switches – both guaranteed for 100 million strokes – Corsair has confirmed that each and every key is hot-swappable, paving the way for complete customisation.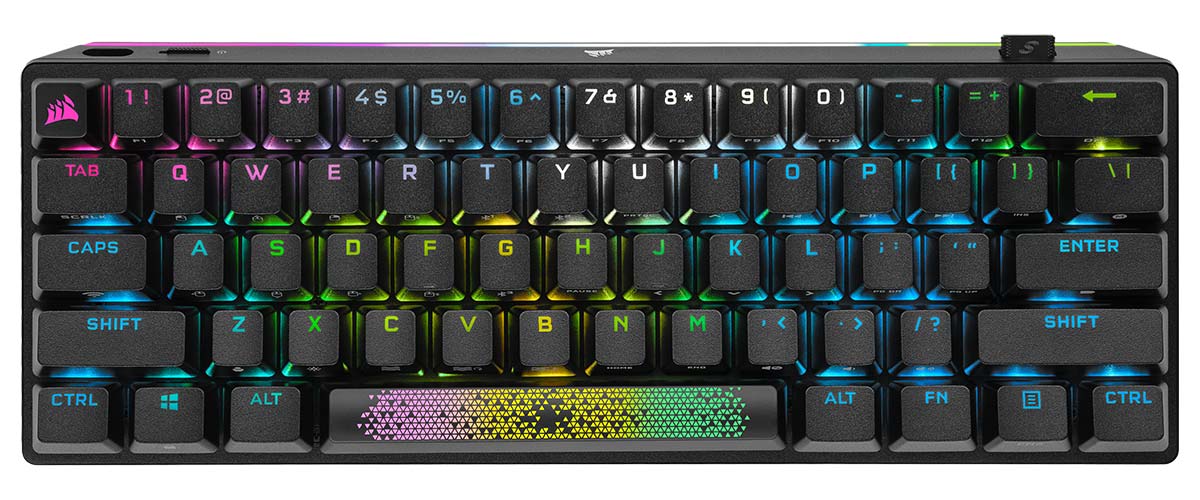 Useful if you happen to favour a particular variety, and the overall specification sheet holds promise, too. A standard bottom-row layout helps prevent pesky incompatibilities, PBT double-shot keycaps ought to stand up over time, and connectivity is suitably versatile.
Corsair's 2.4GHz Slipstream Wireless is the default choice for PC, Mac or console use, but built-in Bluetooth also enables compatibility with a wide range of mobile devices. Battery life is rated at up to 32 hours with all the RGB turned on – there's per-key lighting as well as a 360° 'LightEdge' – but go dark and run time extends right the way up to 200 hours from a single charge.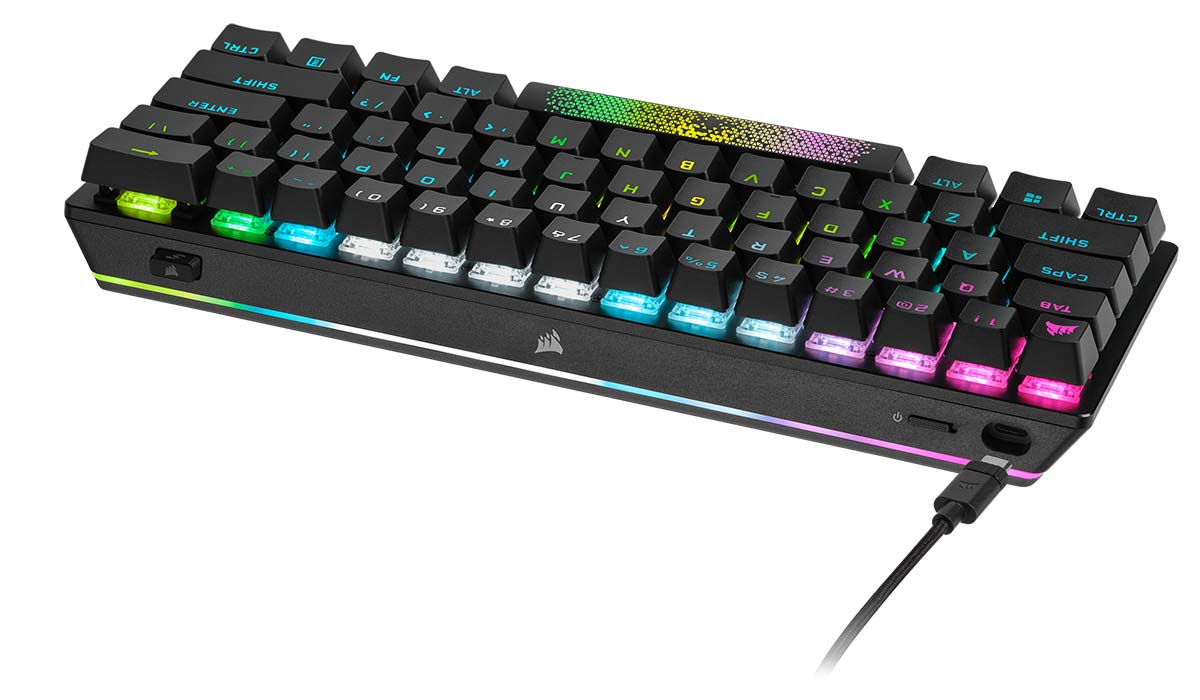 If you do run out of juice, simply attach the bundled braided USB cable to keep going, and as expected for a compact, portable solution, there's 8MB of onboard storage for carrying up to 50 profiles between PCs. Exact dimensions for the K70 Mini's aluminium frame come in at 109mm x 293mm, and the top 'accent bar' is interchangeable to add a splash of colour. Corsair's catalogue already includes optional white, blue or red add-ons, and we suspect the detachable bar is ripe for modding.
As a frequent numpad user I personally struggle to get used to 60 per cent solutions on a long-term basis, but K70 Pro Mini Wireless ticks enough boxes to be a genuine contender in an increasingly congested marketplace.
The obvious hurdle is one of price, with the Corsair heading to retail shelves carrying a premium £170 price tag.