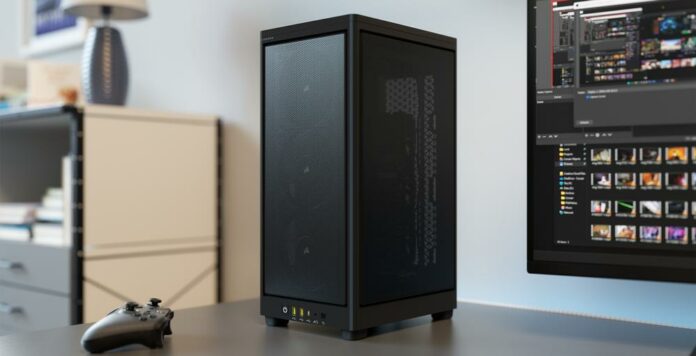 Corsair has unveiled its 2000D Airflow Mini-ITX PC case providing support for long graphics cards and liquid coolers without compromising on cooling.
With similar vibes to the Corsair One prebuilt gaming PC, the 2000D is a chassis for those looking for a small-footprint powerhouse machine that doesn't throw cooling out of the window. Filtered from all sides, the 24.4-litre chassis can house 170mm-high CPU coolers, 130mm-long SFX or SFX-L PSUs, up to 360mm radiators, and triple-slot 365mm graphics cards. This means that even a GeForce RTX 4090 Founders Edition should fit inside. Not bad at all.
Equipped with three pre-installed Corsair AF120 RGB Slim fans in the front intake and supporting up to eight 120mm fans in total, the 2000D is ready to tame even top-tier components. Plus, thanks to its removable steel mesh filtered panels, cleaning should be quick; just turn the thumbscrew, remove the panels, give them a little air blast, and you are good to go.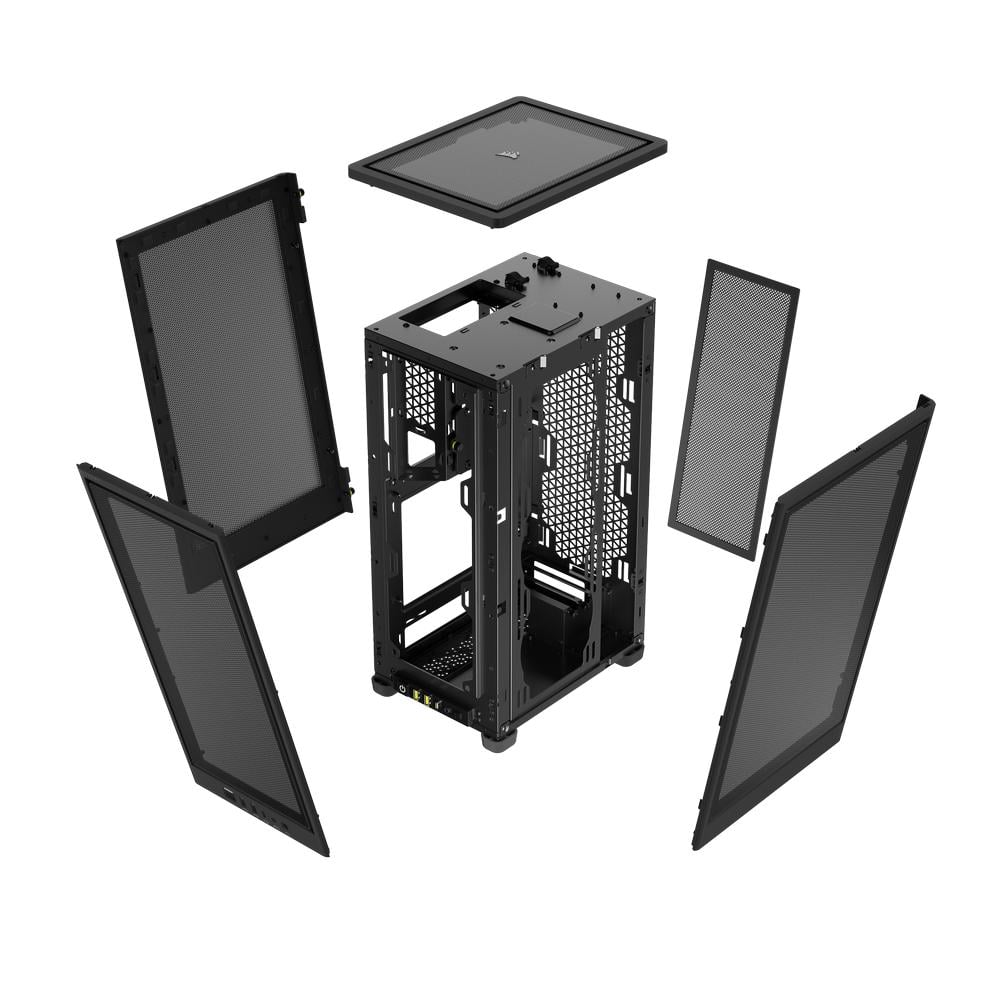 Available in black or white and measuring 458mm (H) x 271mm (L) x 200mm (W), 2000D tips the scale at 4.5kg when empty. As usual with many Corsair cases, the brand includes a PWM fan hub capable of powering six fans alongside a six-channel RGB controller compatible with iCUE software. Corsair even managed to leave room for three 2.5in drives.
I/O is good, especially for this size, offering two USB 3.0 Type-A ports, one USB 3.2 Gen 2 Type-C, and a 3.5mm headphone/mic combo jack. My only complaint regarding I/O would be its proximity to the reset and power buttons, which may get pushed unintentionally when plugging something in at night. Though this can easily be fixed by not installing the reset button cable and by changing the power button setting in Windows.
Backed by two years of warranty, the 2000D Airflow Mini-ITX PC case is priced at £109.99, with the 2000D RGB Airflow asking for a bit more, at £149.99.