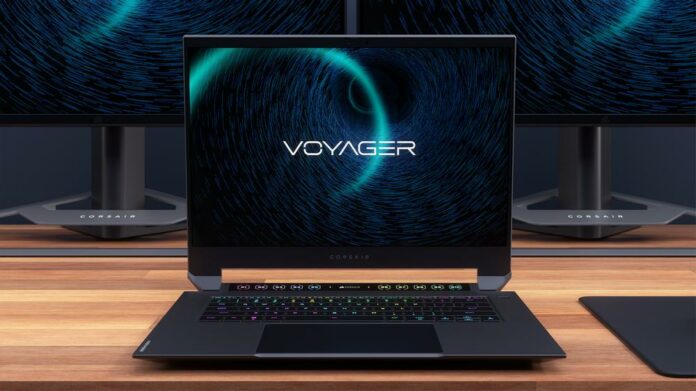 Corsair has announced availability for its Voyager a1600 AMD Advantage Edition laptop featuring a dedicated GPU, S-keys for streaming control and a 240Hz screen.
As its name suggests, the Voyager a1600 AMD Advantage Edition is based on AMD hardware. Inside we find a Radeon RX 6800M 12GB GDDR6 GPU, coupled to either a Ryzen 6800HS (eight cores/16 threads at 4.4GHz) or a Ryzen 9 6900HS (eight cores/16 threads at 4.8GHz) processor. The former comes with 16GB (2x8GB) DDR5-4800 Vengeance SODIMM memory, while the latter doubles that to 32GB (2x16GB).
All this hardware is packed into a thin 356mm x 287mm x 19.9mm aluminium chassis weighing 2.4kg and cooled using a massive vapour chamber. Heat is then transferred to two blower-style fans on each side of the laptop.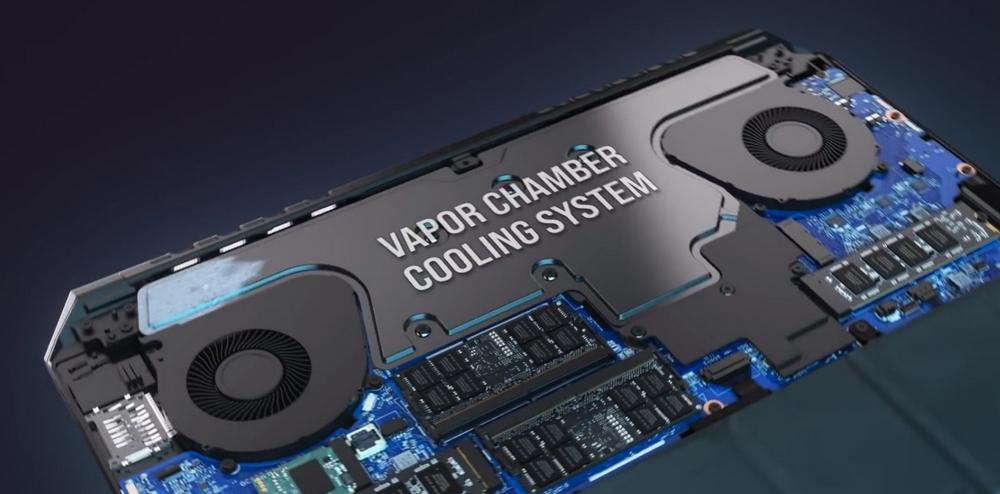 Thanks to its AMD CPU and GPU, this machine supports AMD Smart Access Technology, enabling AMD Ryzen processors to harness the full potential of graphics cards memory, thus delivering more FPS in compatible games. Add to that AMD's SmartShift Technology which allows for a dynamic power distribution between CPU and GPU, for an optimal and efficient operation whether you are gaming, streaming or doing both at the same time.
To display all these frames, Corsair opted for a 16in (2560×1600) QHD+ IPS panel capable of reaching a 240Hz refresh rate with a 3ms response time. FreeSync Premium support is also present to prevent any potential tearing ruining the fun, alongside an expected 100 per cent sRGB colour gamut. Not to forget the very important MUX switch that grants the dGPU direct access to the screen instead of passing by the iGPU first.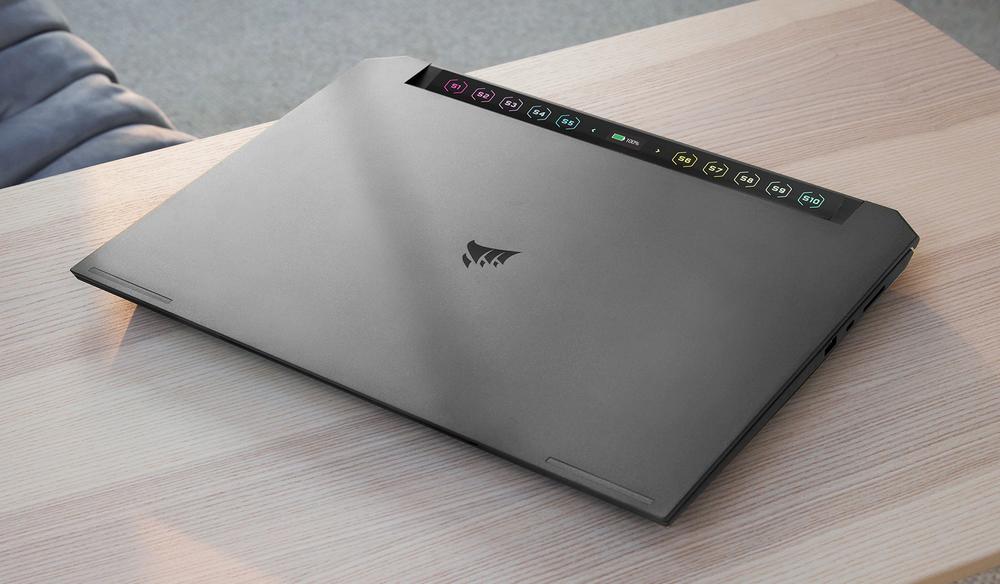 No matter how fast a machine is, if the interface used to interact with it is bad in some way, the experience will be hampered. That's why Corsair went with well-known Cherry MX ULP mechanical switches. In addition to having a very nice RGB-lit keyboard, there are ten shortcuts above, compatible with Elgato's Stream Deck software to complete the streaming experience. But things don't stop here for streamers, as Voyager a1600 includes a 1080p 30FPS FHD webcam alongside four directional microphones with ambient noise cancellation for clear voice broadcasting.
To store gameplay for later editing, there are two PCIe 4.0 M.2 slots, one of which is already populated with a 1TB or 2TB PCIe 4.0 NVMe SSD depending on retail configuration.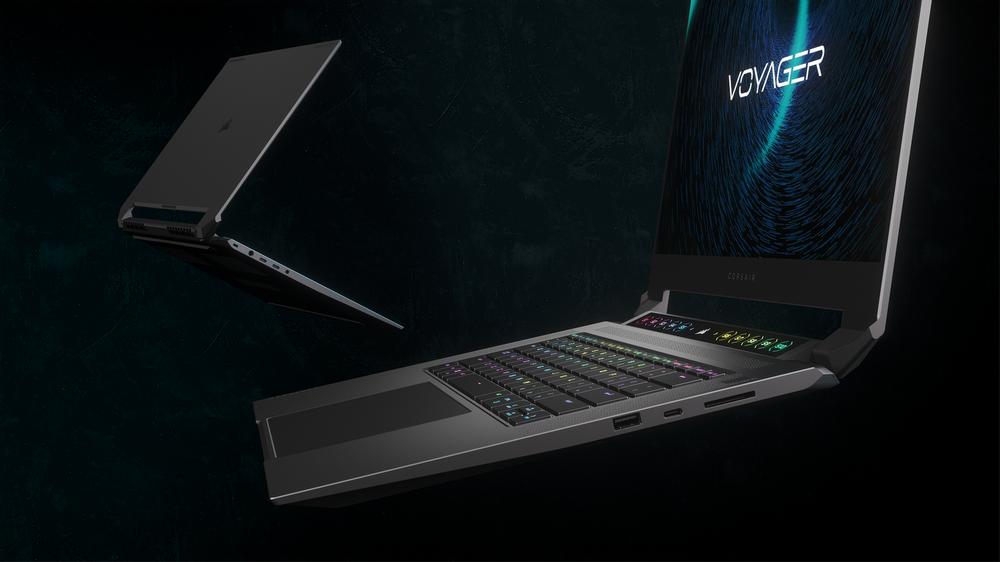 I/O-wise, we get two USB 4 ports compatible with Thunderbolt 3, one USB 3.2 Gen 2 Type-C, one USB 3.2 Gen 1 Type-A, an SDXC 7.0 card reader, and a 3.5mm combo audio jack. No LAN port to be found here, leaving Wi-Fi 6E alone to carry internet traffic. Bluetooth 5.2 and Corsair's in-house Slipstream technology are available for peripheral connectivity, which should make it possible to link compatible equipment without having to waste a USB port.
For streamers using both USB 4 ports for their multi display setup, Corsair also offers multiple configurations of its USB dock, so they can have a stream deck, a USB mic, and more, all connected to the laptop.
Finally, Voyager a1600 has a 99Wh lithium-ion battery providing over 1.75 hours of gaming battery life, according to Corsair, with charging possible via USB Type-C.
The Voyager a1600 will set you back £2,699 for the 6800HS plus 16GB RAM and 1TB SSD model, or £2,999 for the 6900HS plus 32GB RAM and 2TB SSD. For those who want to further personalise its specs or look, Origin PC will also offer custom UV printing or laser etching options.