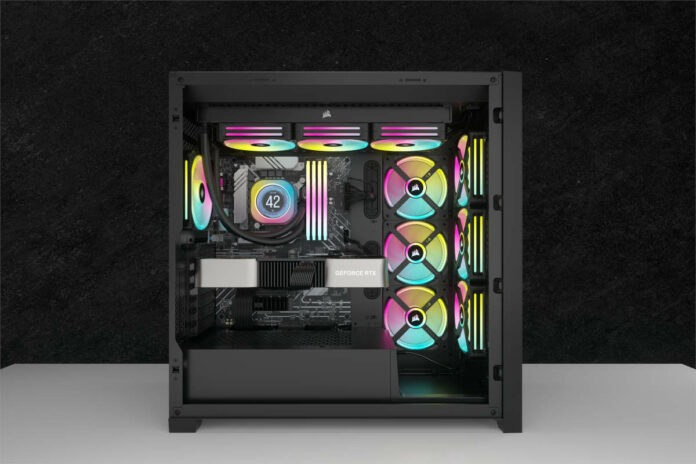 DIY PC building just got a whole lot easier thanks to Corsair launching its next generation of cable-clutter-free cooling components that include fans, AIO liquid coolers, and a smart iCue link system hub.
We first got a glimpse of Corsair's brand-new daisy-chainable hardware at Computex earlier this month. We were impressed, to say the least. The new system does away with cumbersome RGB connection hubs, fan controllers and rat nest of cables that go along with it, and instead utilises a universal connector that carries both power and data to drive connected components.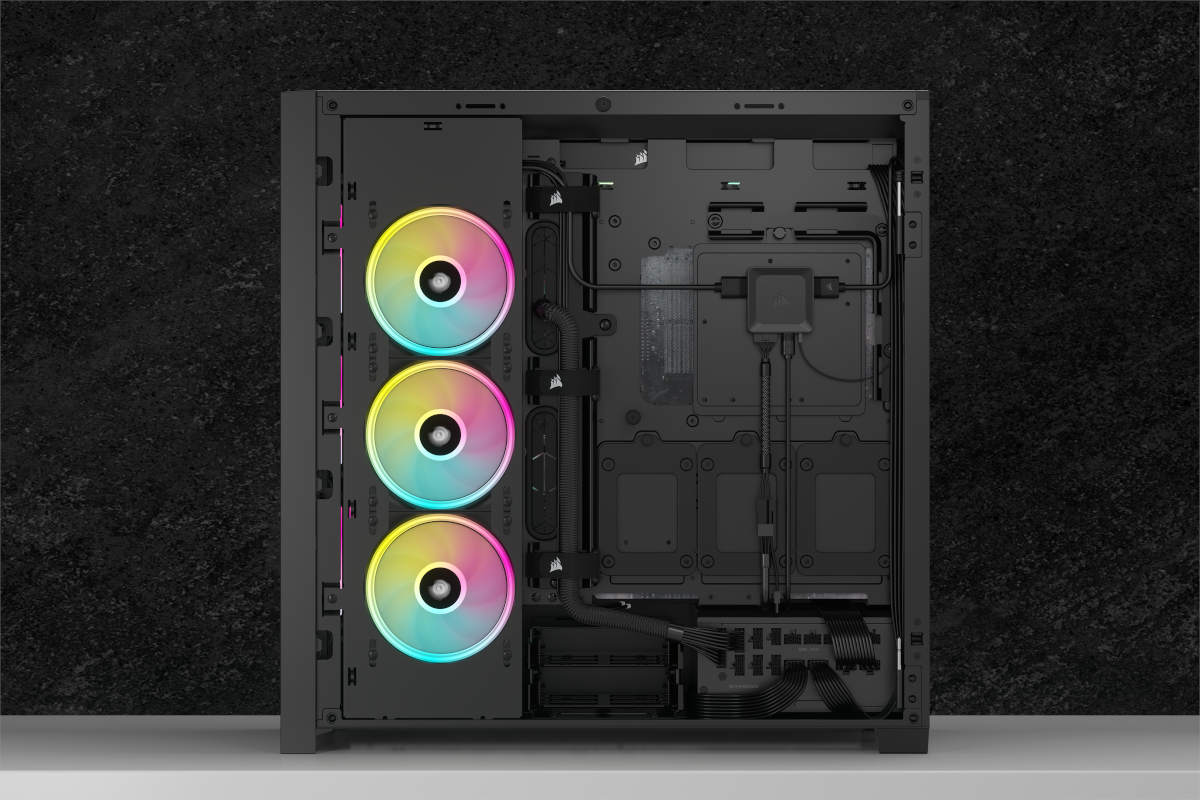 Each device acts as an intelligent link within the chain and is either connected to one another via a small, reversible connector or connected to the next series of fans, AIO coolers, or RGB strips via a single cable at the end of the chain. There's even neat little right-angled cables included for tight corners.
All of this is connected to the magic little controller box that is the iCue Link System Hub. This serves as an interface between the components and the motherboard via a USB header, as well as delivering power by way of a six-pin PCIe connection.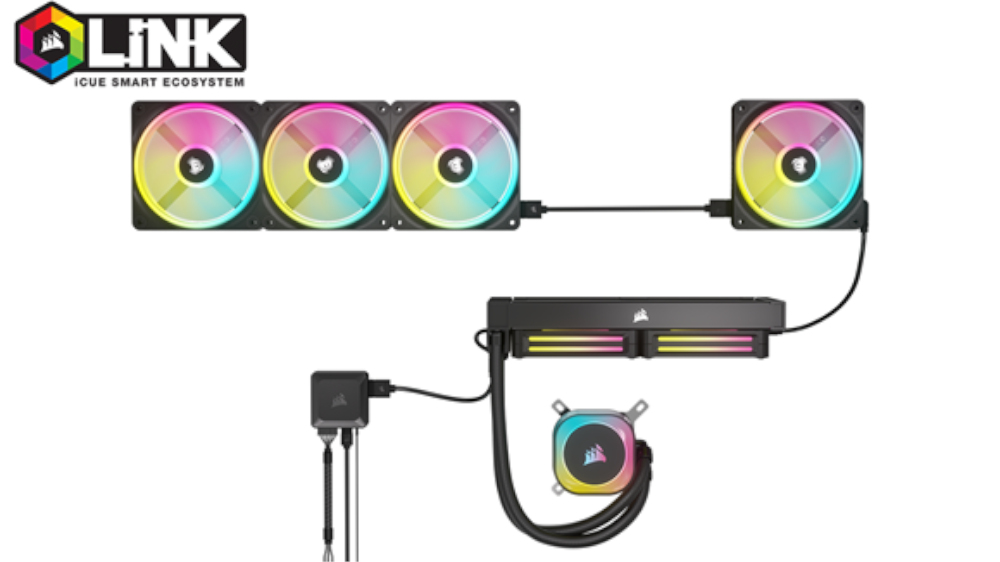 Corsair says each controller box can handle up to 14 devices… as long as the total power draw stays below 168W. Nice.
Moving swiftly on, the accompanying QX RGB fans are smart-enabled, come equipped with a proprietary magnetic dome bearings – optimised for quiet operation through fan speeds of up to 2400rpm for the 120mm fans and 2,000rpm for the larger 140mm spinners, as well as a digital temperature sensor and quad-RGB light loops totalling 34 RGB LEDs per fan.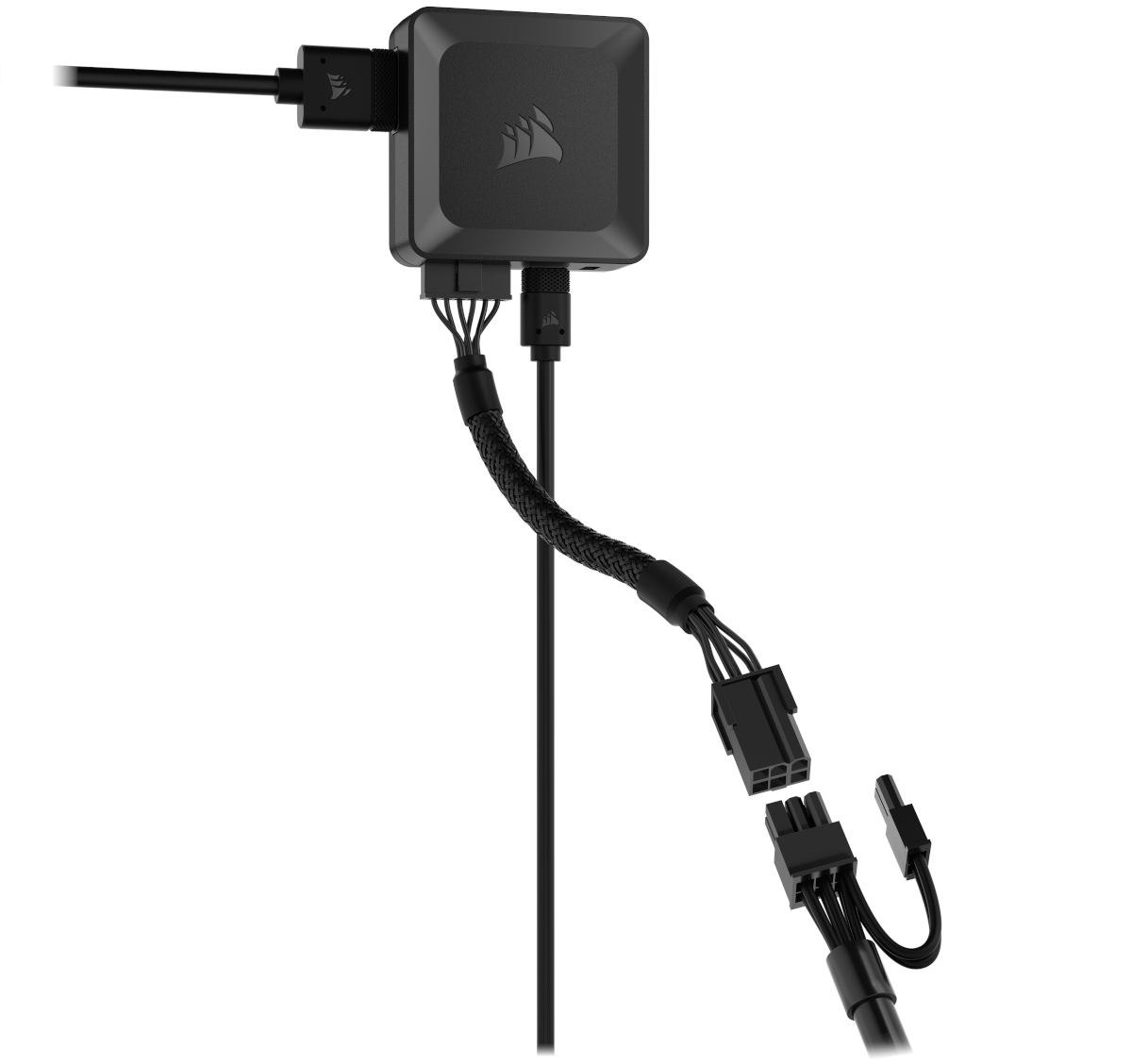 The latter allows for exclusive iCue Link lighting mode called Time Warp – a precisely-timed lighting effect that creates the illusion that your fans are frozen in place. All configurable through Corsair's one-stop-shop iCue Software, of course.
Furthermore, the accompanying iCue Link RGB AIO liquid coolers are available in 240mm, 280mm, 360mm, and 420mm form factors and feature a split-flow copper cold-plate for fantastic cooling performance. Also, the power and data connections now reside on the end of the radiator, effectively eliminating wiring around the pump head for crispy-clean aesthetics.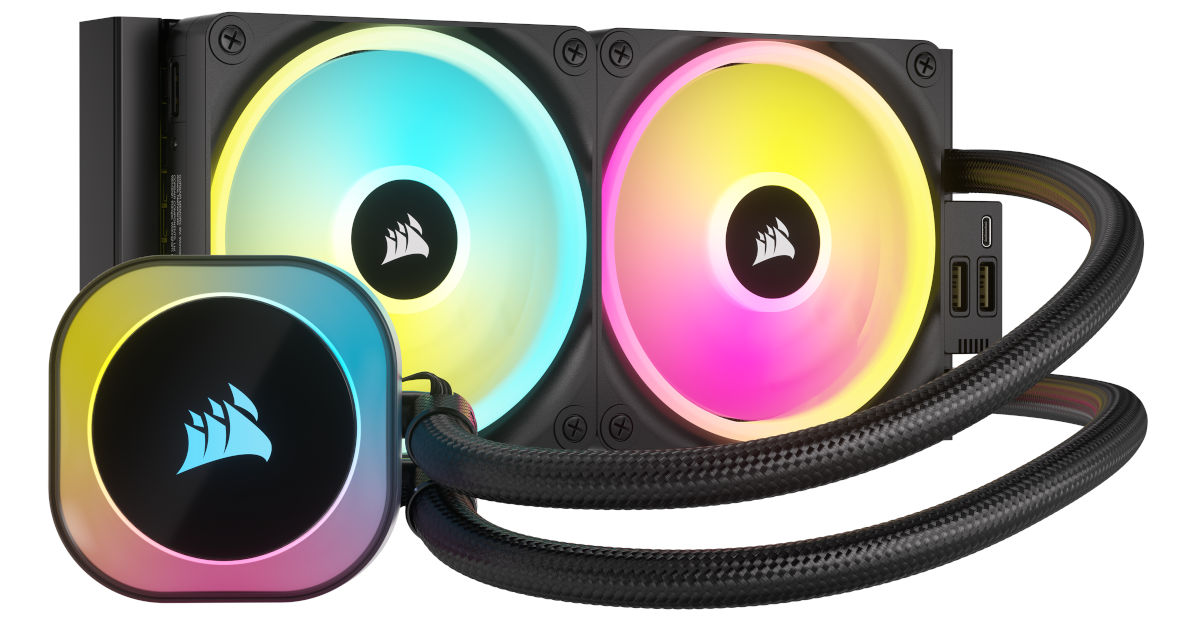 Corsair says the suite of iCue smart ecosystem components is immediately available for purchase in varying bundles and standalone expansions, here.
What's more, the maker also plans on adding additional LCD-kitted AIOs and Hydro X Series custom liquid components that include CPU blocks, GPU blocks, reservoir tanks and pumps within Q3 2023. Exciting times ahead. Light the way!