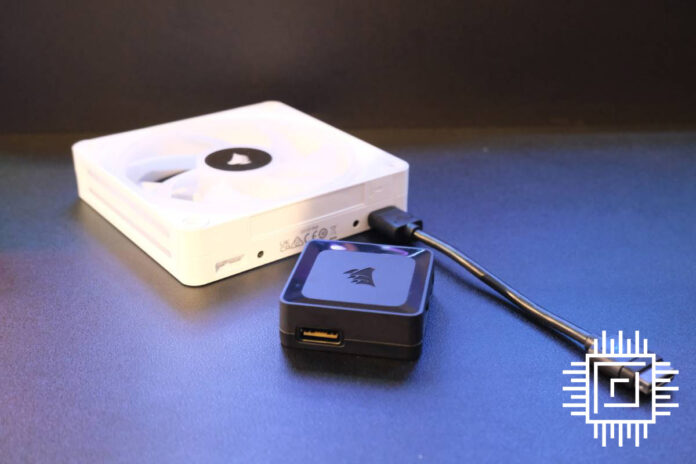 Corsair has announced its iCue Link technology alongside a complete set of daisy-chainable devices receiving power and data via a single hub connection.
Sick of having two cables per fan, plus others for pumps and RGB strips, or what have you, when building a high-airflow PC? Why not trade all that mess for a single connection that transmits both power and data, like USB. This 'magic trick' is now reality thanks to Corsair's iCue Link, which is a little controller box – smaller than many fan/RGB hubs – that include two device connections, plus power (via a 6-pin PCIe) and USB (motherboard header).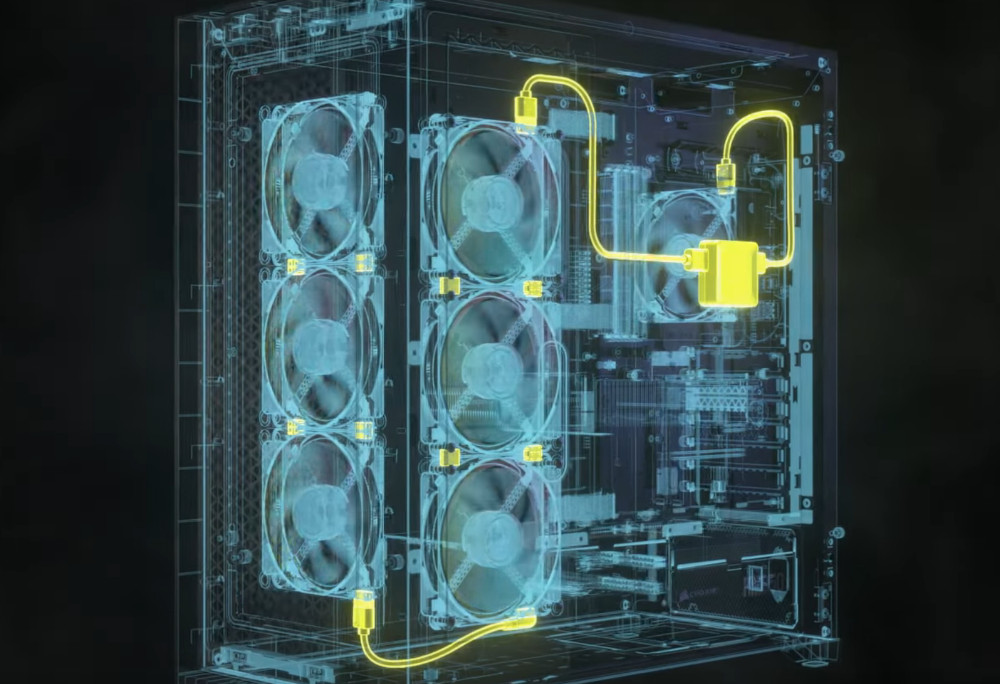 The connected devices could be simple RGB or non-RGB fans, LEDs, liquid-cooler pumps, or maybe temperature detectors. The latter, by the way, are included, as shown by the little dot on the back of the fan's beam, on every fan of this new series.
Each controller box can handle up to 14 devices as long as the total power draw stays below 168W, which explains the 6-pin PCIe. Meaning that for most PC users, a single controller is enough – six QX RGB fans plus a pump, for example. There are even right-angled cables for those tight corners. Just for simplicity and time gains, you can be sure that a bunch of pre-built PC brands will jump on this.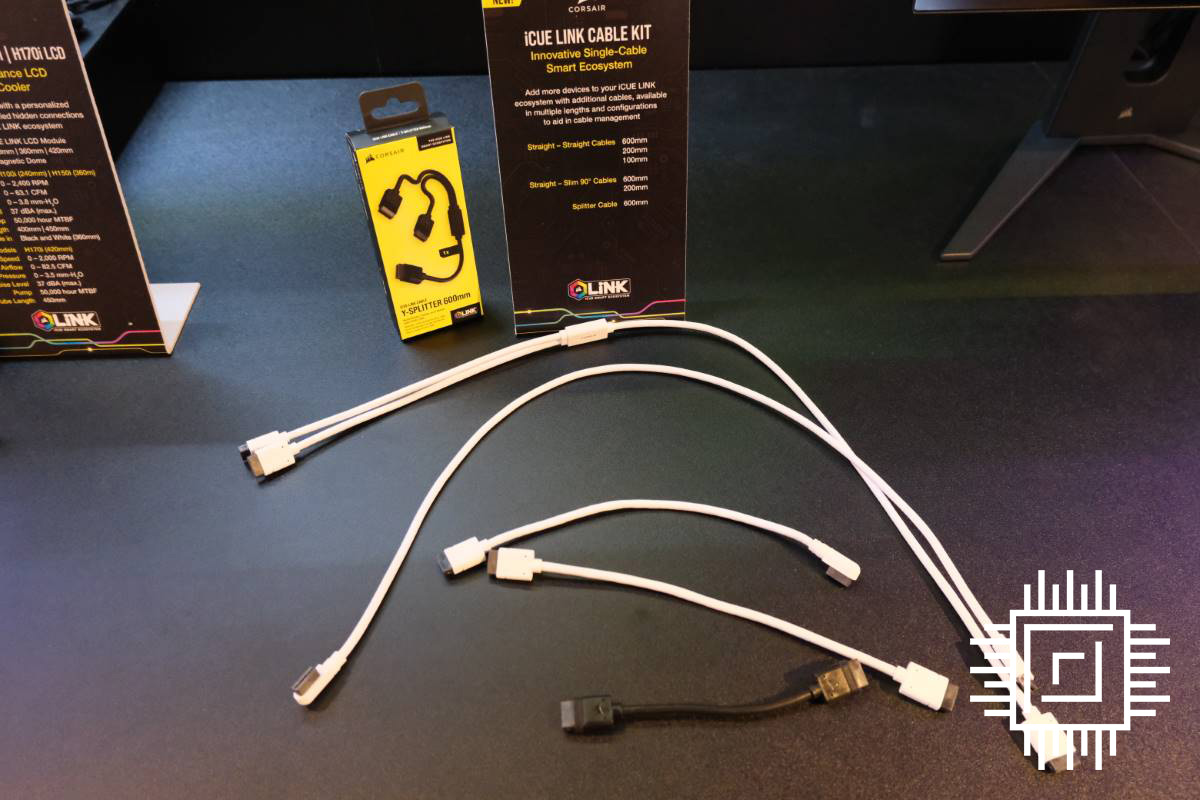 To be able to daisy-chain them with data going in both directions, the all-new QX RGB fans are smart, meaning that it will be reflected in pricing too, though with time these Link-compatible products will become mainstream, Corsair hopes. Being smart means that the iCue software automatically understands the type of device connected and its capabilities. And if you are wondering, yes, these feature a magnetic connection, too.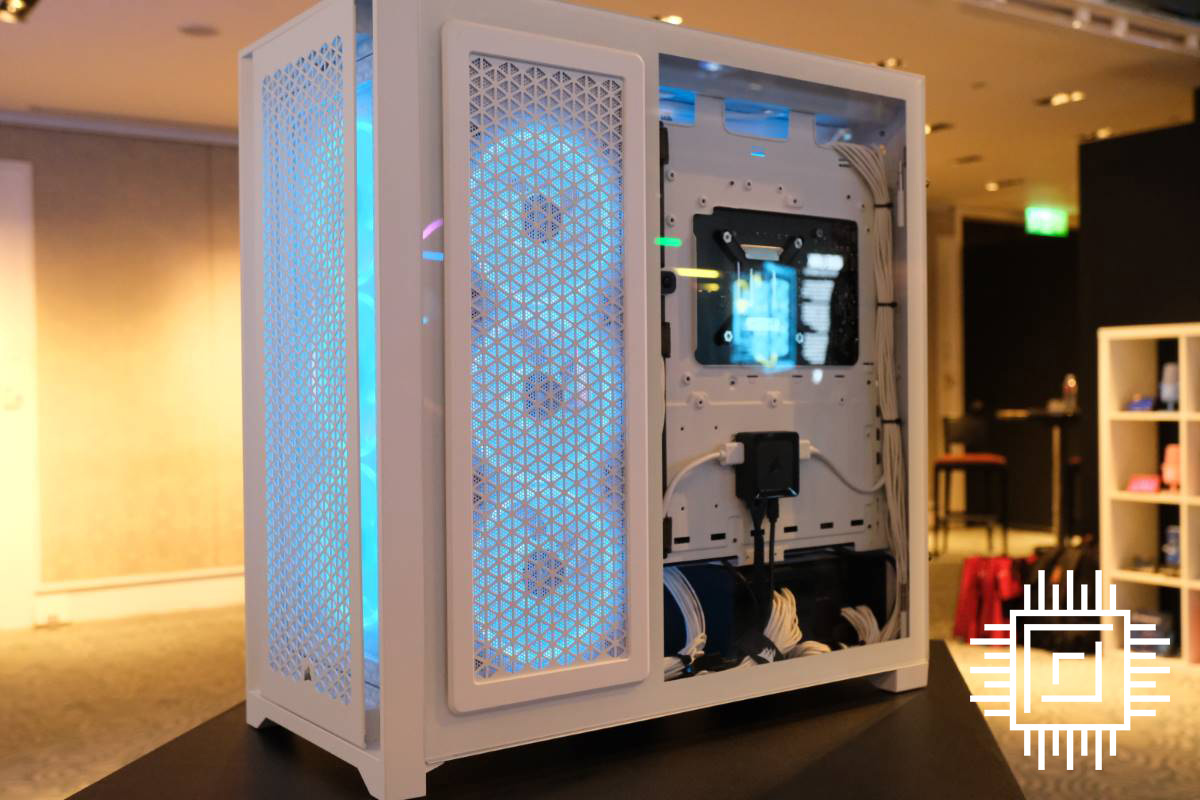 Corsair has also demonstrated some (new?) RGB effects that tinker with the light's strobing speed, making the blades look as if they were slowly moving forward or backward, or completely stationary, while in reality, the fans are still running at the same speed. For me, the best one is definitely the reversed effect; it reminds me of car rims at certain speeds.
While this approach fixes the cable-clutter issue, we hope it doesn't become a proprietary-connector war when each fan manufacturer releases its take on this idea.