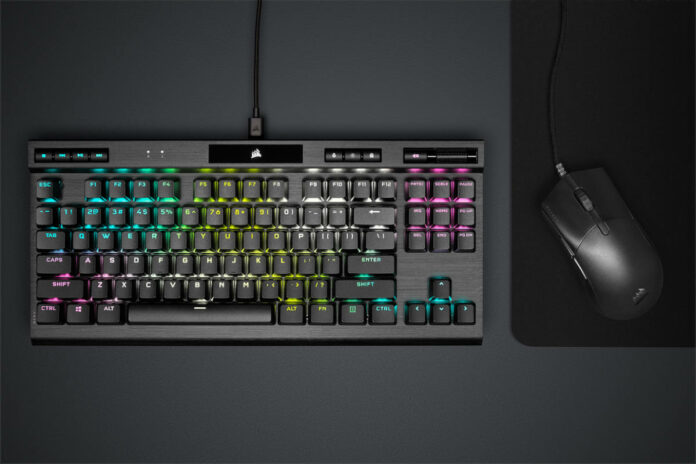 Corsair has released an upgraded version of its K70 RGB TKL gaming keyboard with more responsive OPX optical-mechanical switches. 
Joining the ranks of its Champion series keyboards it comes straight after the recently launched K70 RGB Pro. Following the same design language as its predecessor, it features an all-aluminium frame with a detachable USB-C connection, RGB per key lighting, and a ten keyless layout.
Design and Features
Key features include a hardware tournament switch in the rear to disable macros during competitive play. In keeping with others in the range, media keys and a single aluminium volume roller are situated along the top and right of the board. The ability to configure lighting effects is handled by Corsair's iCue software and there's enough onboard storage for saving up to 50 profiles.
PBT double-shot keycaps ensure good resistance to wearing and fading, so your keys will look and feel new after years of use. I can attest to this, my Logitech G305 lightning gaming mouse, which is mostly ABS plastic lost its matte finish after three months of daily use. PBT is the way to go, though I am admittedly a sweaty-palmed lad so results may vary.
Corsair OPX switches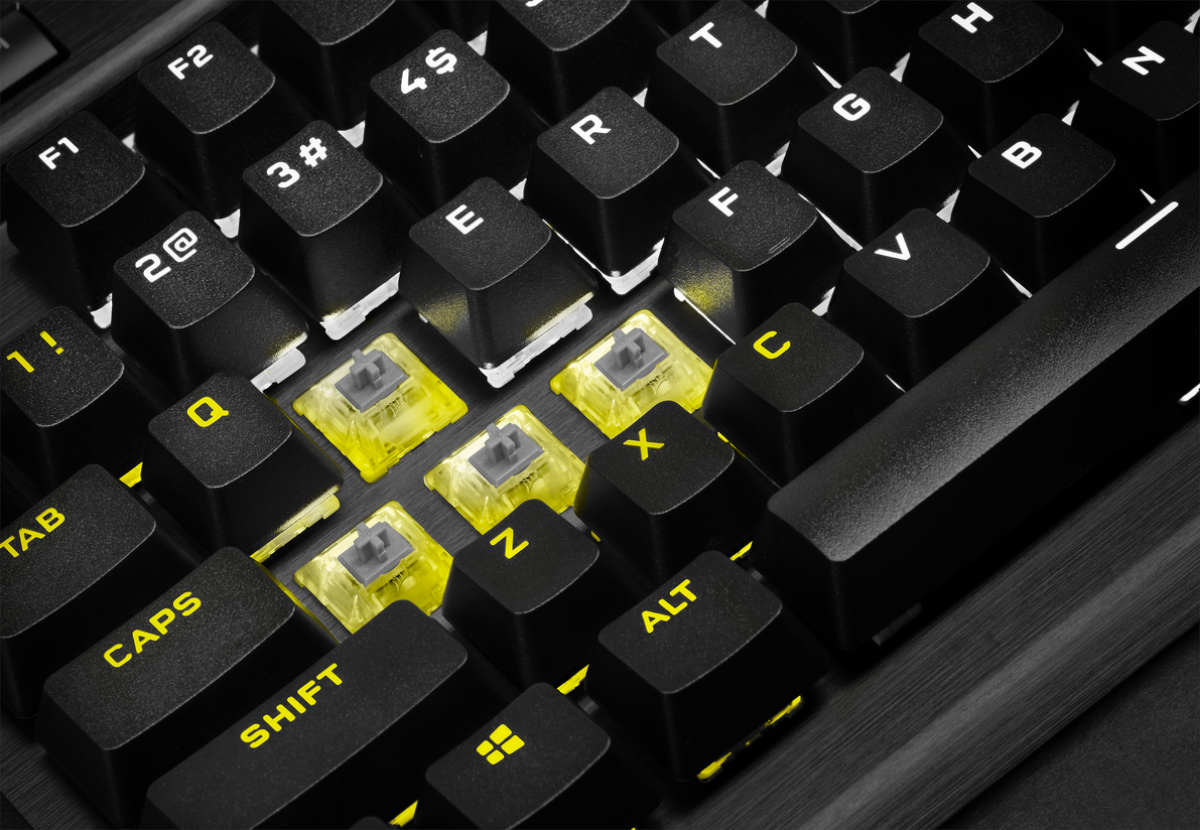 Optical-mechanical switches use infrared light and photoelectric switches to detect a key press. Keyboards with optical switches have a quicker reaction time than metal switches and have a longer life because there is no metal contact.
That said, Corsair touts its own OPX switches that feature a smooth linear motion and boasts an impressively short one millimetre actuation distance for registered key inputs. This comes in useful in competitive gaming, and each switch is guaranteed for 150 million keystrokes.
Under the hood, Axon hyper-processing technology boasts 8,000Hz hyper-polling. This equates to transmitting keystrokes up to eight times faster than standard gaming keyboards. The only deciding factor in a clutch that remains now is, well, you.
The Corsair K70 RGB TKL OPX is available today at $149.99. You could purchase the Corsair K70 RGB TKL for $10 cheaper at $139.99 with Cherry Red Smooth switches, however the Cherry Speed Fast version is currently on sale for a cool $99.99. Sans PBT double-shot keycaps, which carries a premium of $30 alone, is premium OPX worth it? We'll leave that for you to decide.