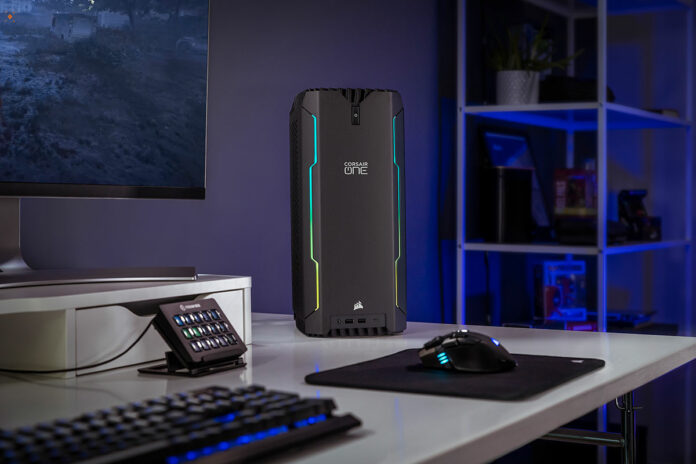 Who doesn't enjoy a good small-form-factor PC? At the very least, watching the world's biggest brands attempt to shoehorn massive amounts of firepower into tight confines is always fun. Some do it better than others, and few do it quite as well as the Corsair One.
The 12-litre unit has impressed on numerous occasions, and for 2022 Corsair has taken the opportunity to introduce a Core i9-12900K Alder Lake refresh. The upgraded rig, dubbed the One i300, pairs Intel's flagship desktop CPU with 32GB of DDR5-4800 memory, a 2TB M.2 NVMe SSD and GeForce RTX 3080 graphics.
Mighty hardware for a relatively slimline base unit designed to sit atop the desk, though pricing might be too large a hurdle for most. Corsair's base model fetches $3,999, and if you're contemplating such a splurge, there's a good chance you'll be inclined to upgrade to 64GB of DDR5-4400 and GeForce RTX 3080 Ti graphics. Yours for a cool $4,999.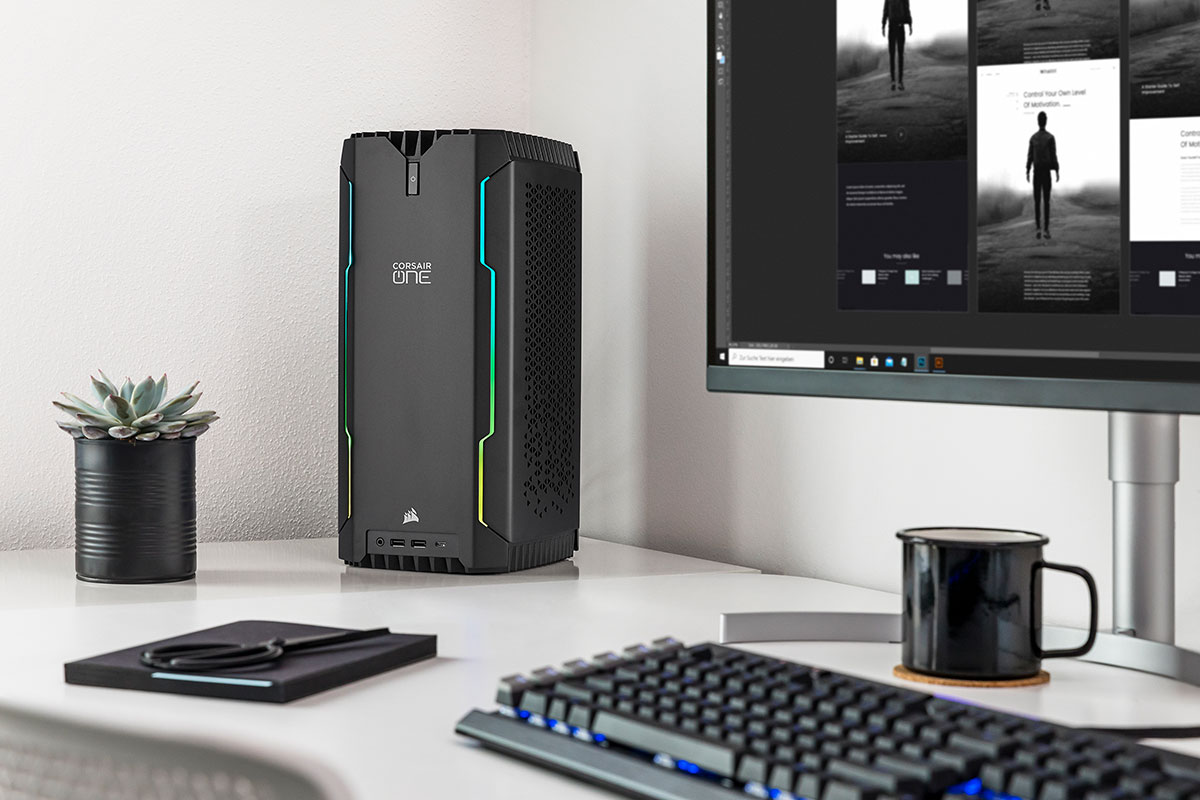 Such systems are not for the faint-hearted, yet Corsair's ability to liquid cool both CPU and GPU in a 200mm x 172.5mm x 380mm chassis attracts plenty of admirers. Despite the compact size, there's a 750W Platinum PSU, a Z690i mini-ITX motherboard and a whole heap of connectivity. This includes a USB 3.2 Gen 2 Type-C on the front, dual Thunderbolt 4 Type-C around back, as well as 2.5Gb Ethernet and WiFi 6E.
High-end performance is all but guaranteed, though Corsair's advertised Cinebench R23 score of 24,686 suggests the Core i9 chip isn't running at full-whack. If those numbers are anything to go by, the CPU may be configured closer to 125W out of the box, which is no bad thing by our reckoning.
Those hoping for a visual refresh may be disappointed – the chassis and cooling setup don't appear to have changed at all – but One i300 remains one of the more attractive mini PCs on the market today.
Full specifications are available at corsair.com/one-i300