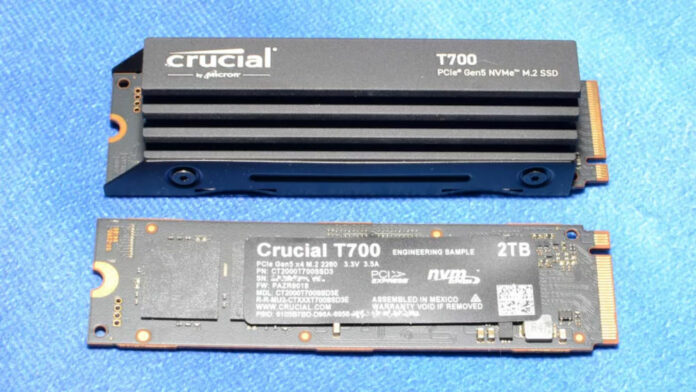 Crucial has reached record speeds with its new T700 PCIe 5.0 M.2 SSD in a recent preview, showing breakneck performance without sacrificing durability or size.
Our colleagues at Tom's Hardware managed to get their hands on the upcoming drive, which will be available in 1TB, 2TB, and 4TB capacities. The T700 uses Phison's E26 controller found inside several other Gen 5 SSDs, paired with 232-Layer TLC flash and some amount of LPDDR4 (4GB on the 2TB). To deliver this level of performance, the drive comes with a passive heatsink to cool it down, though a motherboard heatsink could do the trick just fine.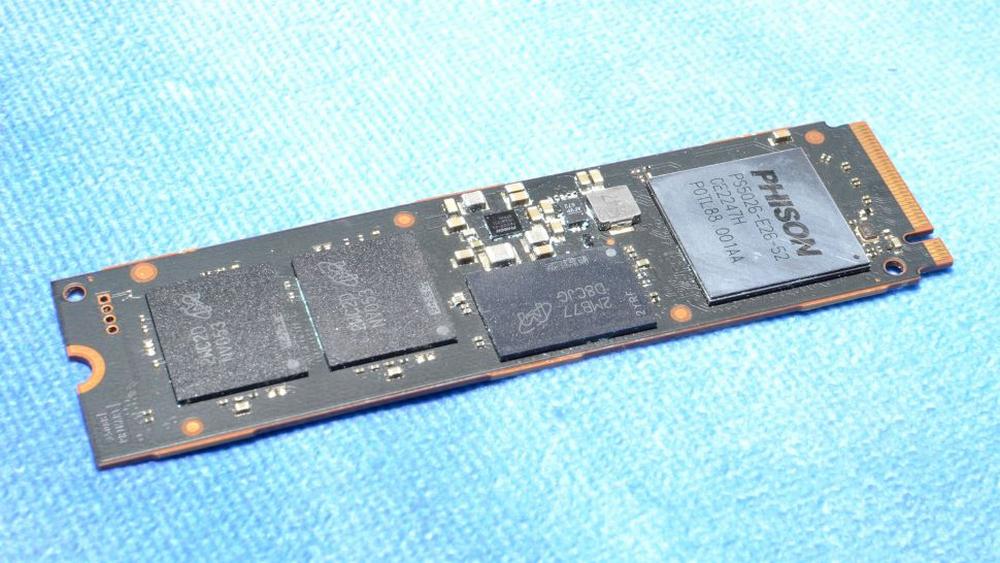 On a 2TB variant, Crucial T700 delivers up to 12.4GB/s sequential read and 11.8GB/s write, alongside 1.5 million random IOPS in both read/write, The 1TB model is expected to be a tad slower, while in terms of endurance, we have 600TBW, 1,200TB, and 2,400TBW on the 1TB, 2TB, and 4TB models, respectively. All support AES-256 encryption and TCG Opal 2.01, coming with a five-year warranty as standard.
The T700 is able to achieve these figures thanks to its faster 2,000MT/s flash compared to 1,600MT/s on earlier E26-powered SSDs.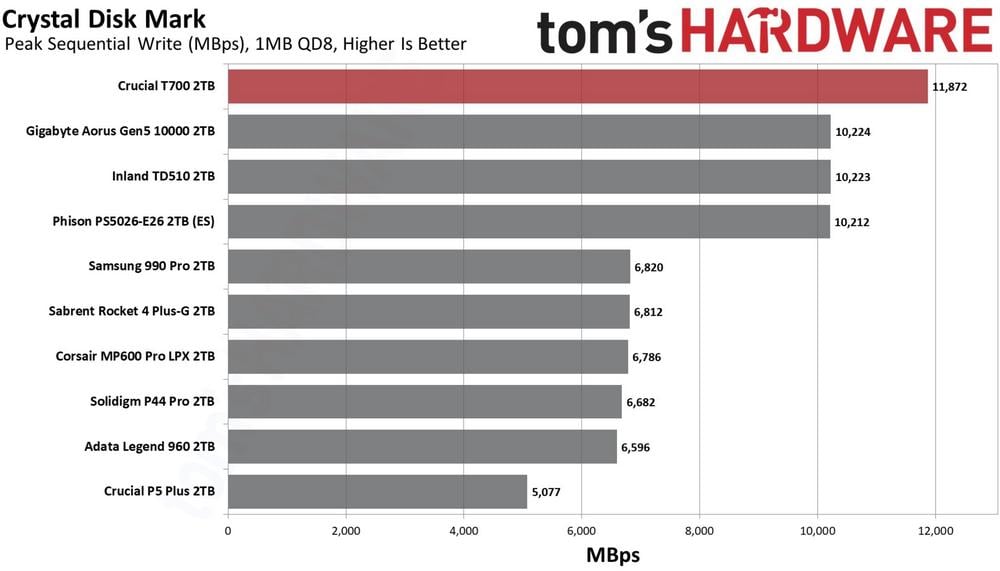 What is also impressive – but not unique – is the SSD's ability to maintain nearly 4GB/s write speed even after filling up its SLC cache, which for reference takes a measly 20s of sustained write due to its crazy initial speed. In other words, the worst-case scenario delivers PCIe 3.0 SSDs performance. Nice!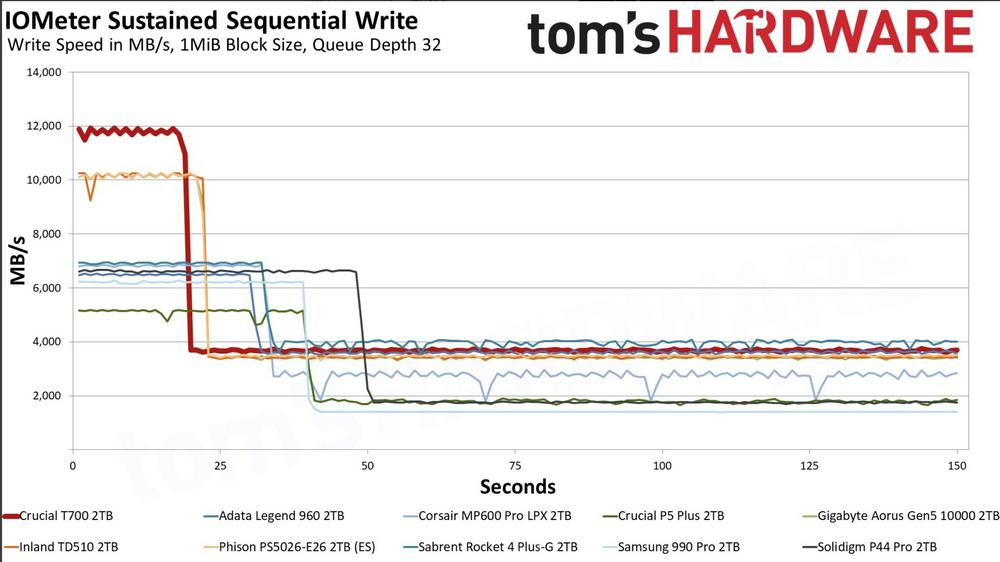 While these super-fast drives are impressive in benchmarks, real-world benefits can be less substantial as most apps and games sturggle to leverage such throughput. On the general consumer side, a PCIe 4.0 SSD is fast enough for any daily tasks, with Gen 5 offering further future-proofing, particularly for upcoming Direct Storage-ready games. That isn't to say technology should stop improving; with a logic like this, we would still be using HDDs since many apps and games do just fine on them.
We should start to see more of these insanely-fast SSDs soon as more brands announce their lineups. Such launches could help further reduce the cost of existing 'slower' drives, many of which are already hitting record-low prices.