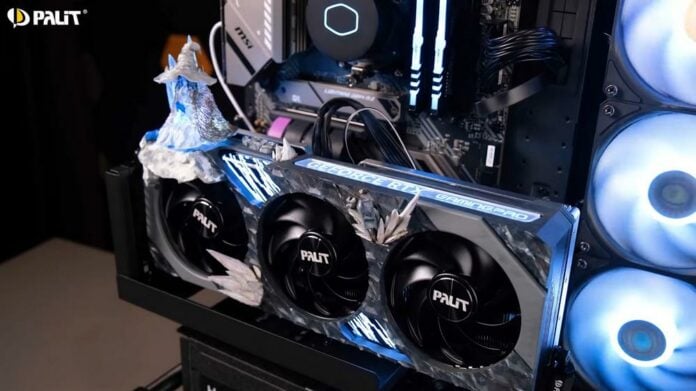 Remember Palit's 3D-printable graphics card's front covers that we told you about on the GamingPro RTX 4070 Ti news – well, now we have more details.
For starters, we know these 3D models sit on top of the pre-existing frame, probably to keep the same airflow pattern needed for the cooling system, and to allow owners to send back their card for warranty simply by unscrewing the add-on frame. No one wants to ship a valuable handmade mode across the country, right?
The creations Palit showcased in its video (above) are beautiful and show the level of detail that can be added to a graphics card, making it a one-of-a-kind item for those who have the skills, or a 3D printer. Jokes aside, personally, I find the crystal-like theme is one of the most special graphics cards you can put inside your PC, easily beating the Yeston Radeon RX 7900 XT Sakura, which, by the way, is also said to have a detachable front cover.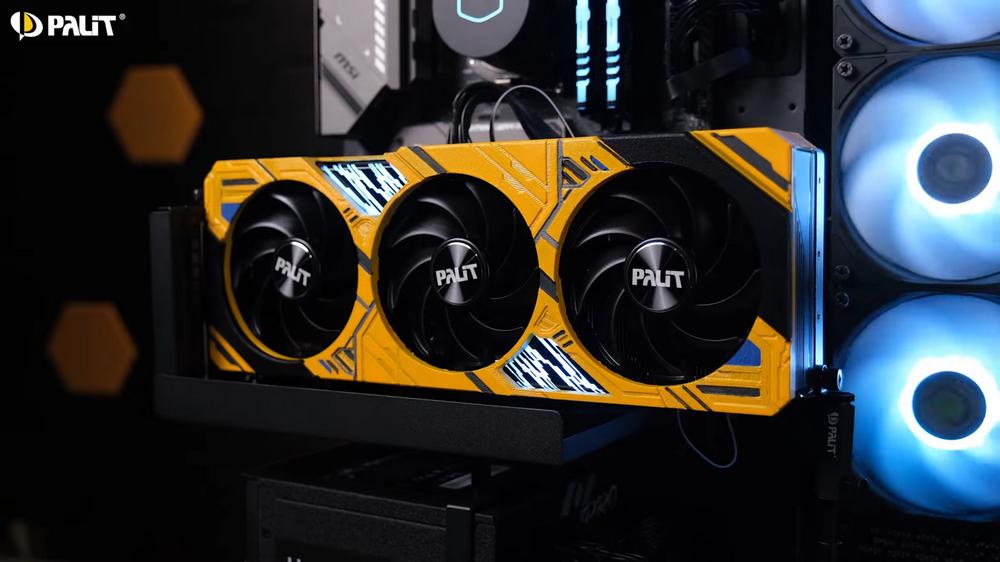 Owners have to download and print the 3D files, then remove four screws from the top cover to place the newly-printed design. After which, they can further customise creations by adding colours, drawings, and even shapes or figurines – the limit is each one's skills and imagination. And if your 3D printer is small, you can still print the design in two parts before securing each using two screws, so no one is left behind.
Unfortunately, for the time being, only GamingPro cards are customisable, so, if you like this concept, the brand urges you to tell it so it may be added to other GPU models in the future. We can't wait to see what artists among you are going to make with these cards.