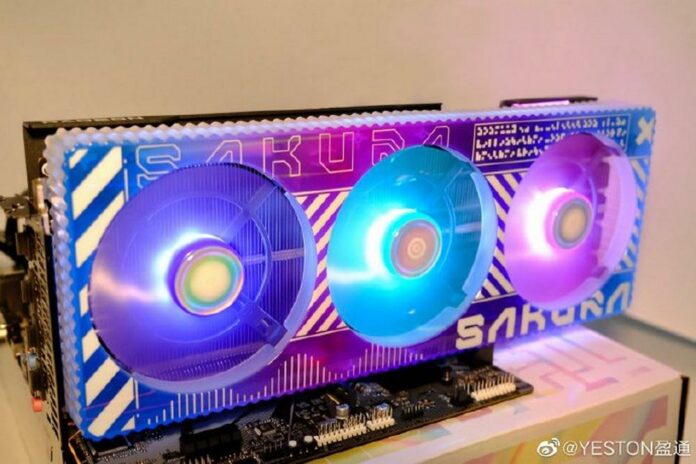 Yeston is back again with another anime-themed graphics card, this time housing AMD's latest RDNA 3 GPUs cooled by a triple-slot, triple-fan cooler boasting LED lighting all around a transparent shroud.
The first product shots, shared via Chinese website Weibo, reveal an RX 7900 XT full of colour, to the pleasure of those who are looking for an anime-inspired card. Following in the footsteps of earlier models, the brand is once again showcasing the Sakura flower on top of the fan hub and maybe also on the back plate.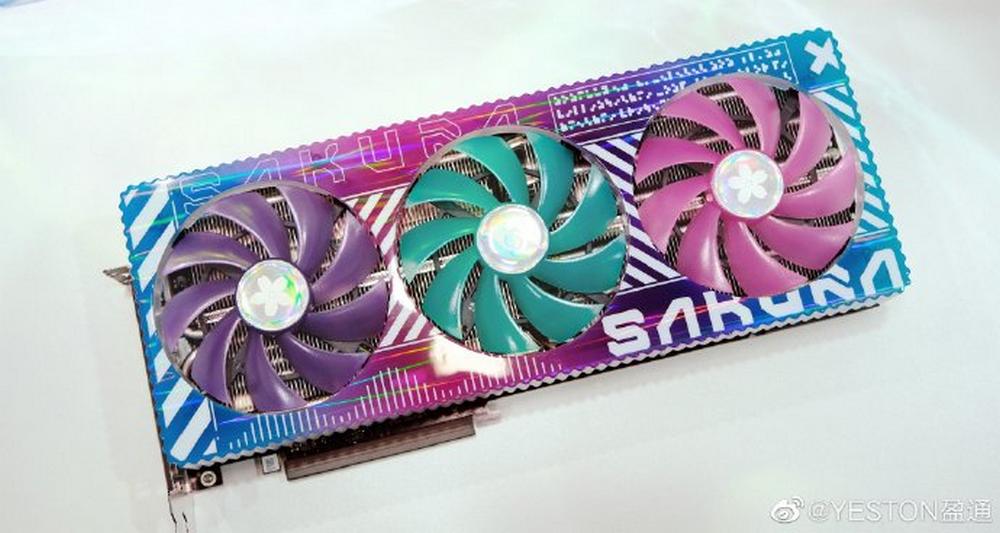 The so-called 'Sugar' cooling solution by Yeston consists of a fairly thick heatsink topped by three fans, each coming in a unique colour (purple, teal, and pink) and shining light through a transparent frame. A portion of the design budget was clearly also used for the box which is good-looking enough to be kept as a collectable.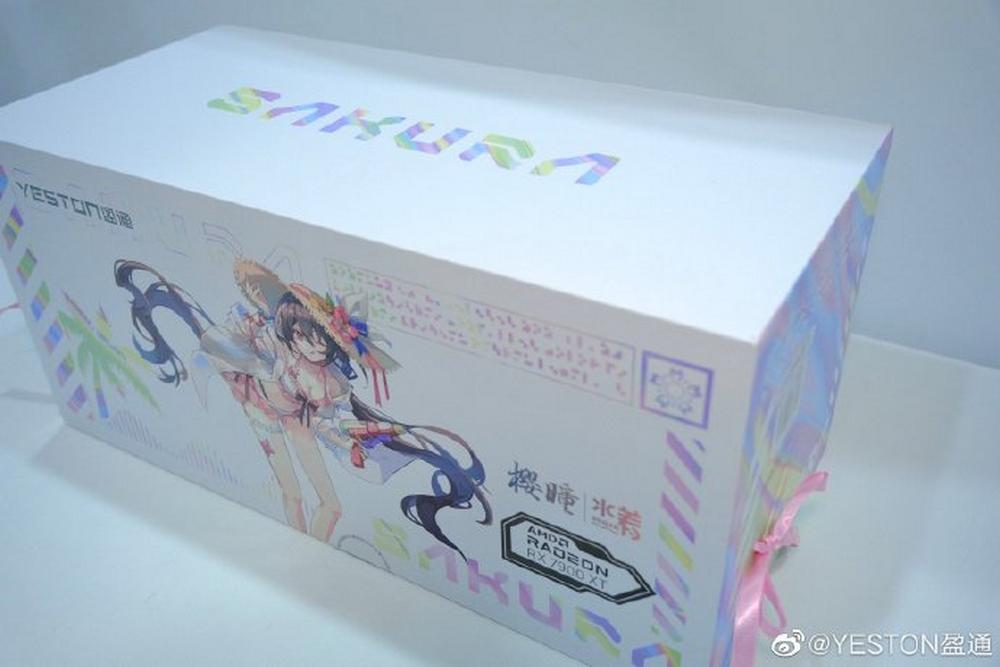 The Yeston RX 7900 Sakura graphics cards come with a removable faceplate, allowing users to replace it with another design from Yeston, or a 3D-printed one if CAD files become available. The concept is similar to that of PowerColor's Red Devil cards, the only difference being that Yeston chose the front shroud to be the customisable part.
The keen-eyed among you may have noticed that the figurine seen in the box is the same visible behind the card in the picture below. However, Yeston didn't indicate if this statuette comes bundled with the card or not. If yes then with some luck or tinkering, it could be a nice GPU holder.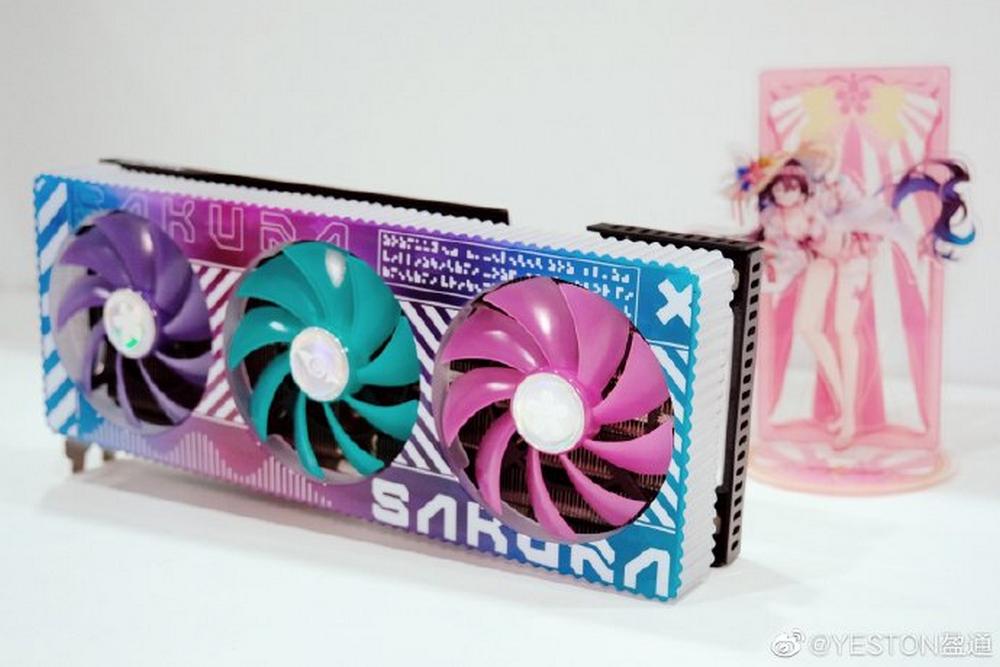 Yeston's RX 7900 XTX and RX 7900 XT Sakura graphics cards are found in China for 7,999 RMB (£941) and 7,399 RMB (£870) respectively, although if you would like to get one, for now, it seems that both models are already sold out.
PC components do have a habit of looking formulaic a lot of the time, and it's great to see manufacturers try something a little different. We've previously seen Galax attempt anime-themed GeForce graphics, but if that's not your thing, how about a Sonic-inspired motherboard or a graffiti aesthetic?