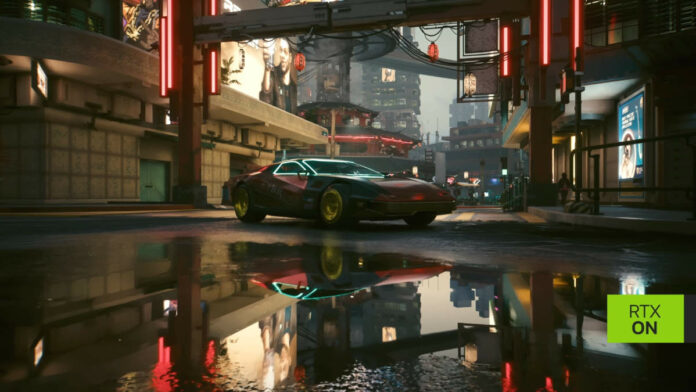 An eagerly awaited DLSS 3 update is available for Cyberpunk 2077, greatly improving performance and frame rates for all users who own a latest-generation RTX 40 Series GPU.
In the years since release, Cyberpunk 2077 despite all of its flaws has been the poster child for all things ray tracing, and for good reason. When cranked up to its highest preset – psycho mode – the neon-drenched Night City instantly becomes jaw-droppingly gorgeous, with light naturally bouncing off reflective surfaces, and sunlight realistically creeping around corners.
As a little recap, DLSS 3 is Nvidia's latest iteration of real-time deep learning image enhancement and upscaling technologies. Unlike the temporal upscaling solutions of its rivals, DLSS 3 utilises AI-powered, hardware-based Tensor cores to not only generate pixels, but entirely new high-quality frames by combining DLSS Super Resolution and DLSS Frame Generation technology to reconstruct 7/8ths of the displayed pixels with AI, dramatically accelerating performance with minimal impact on image quality.
Going by Nvidia's numbers, a comparison video reveals that when DLSS 3 is enabled, 4K performance is boosted by up to 3x from 38 up to 138 frames per second when using a GeForce RTX 4090 graphics card. Similar performance uplift can also be seen with a GeForce RTX 4080, which bumps framerate by almost 4x to 102fps, while a GeForce RTX 4070 Ti is reckoned to deliver 2.8x more performance at 1440p, reaching a maximum of 138 FPS.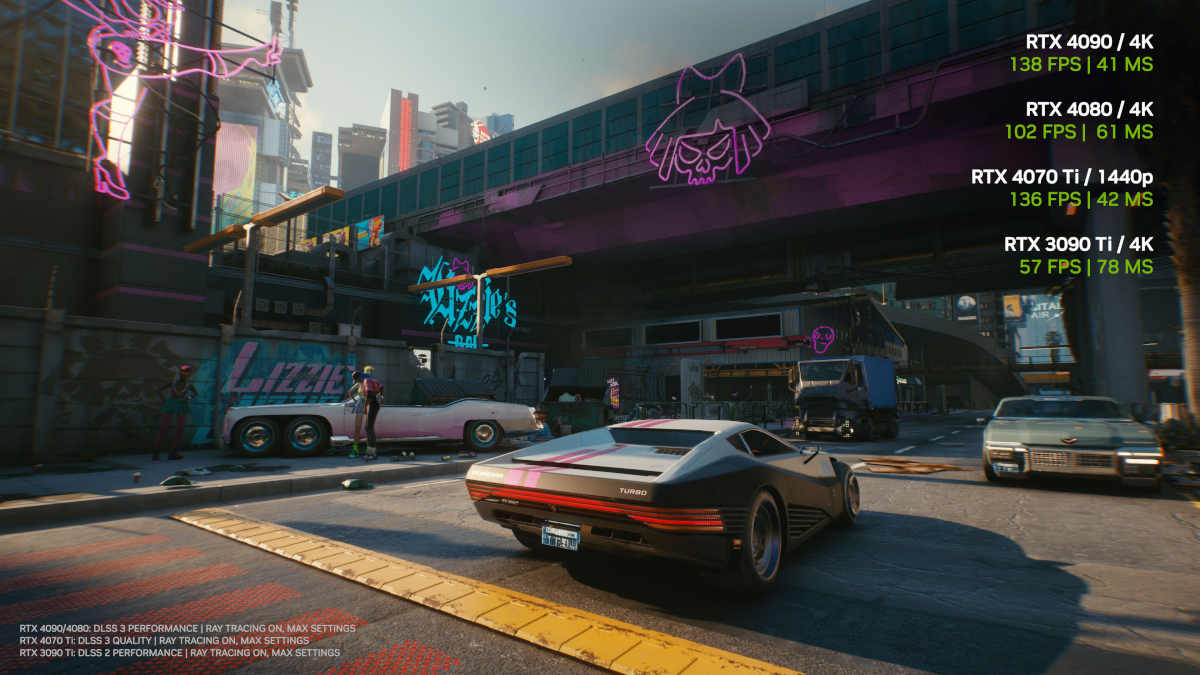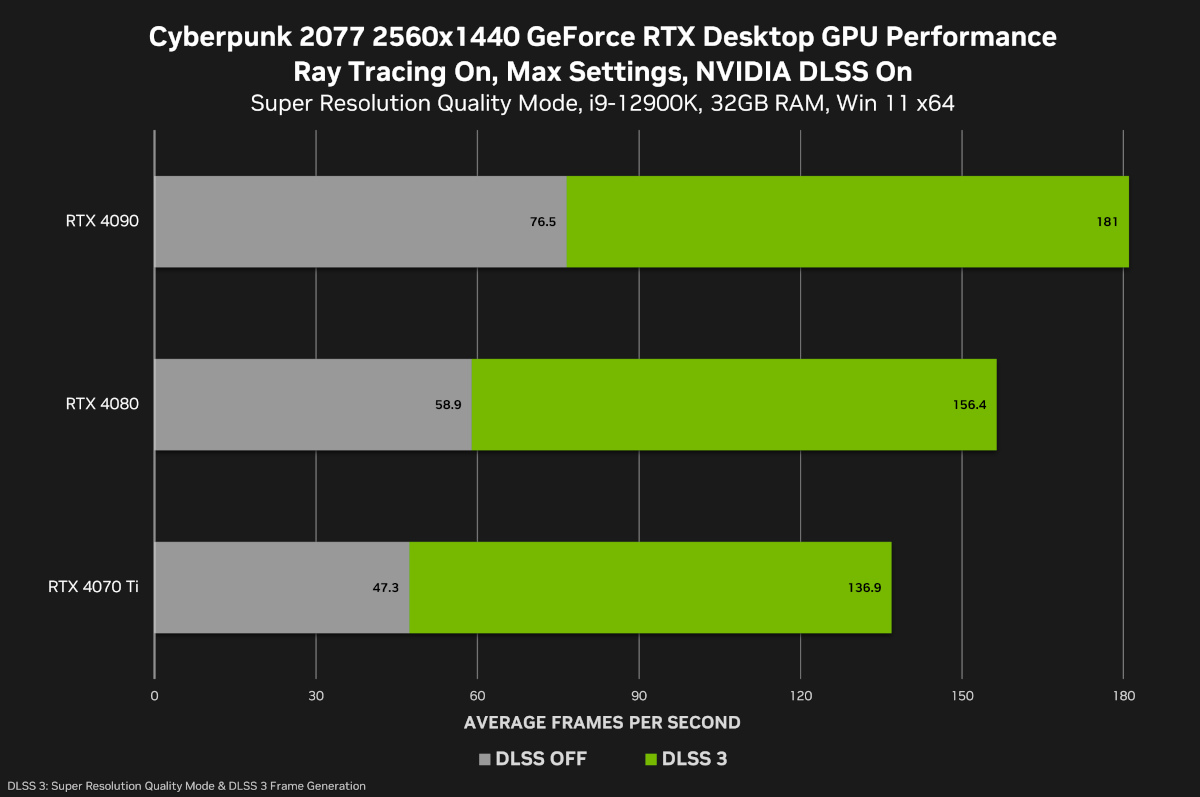 As you may know, CD Project Red, the team behind Cyberpunk 2077, is currently undergoing a redemption arc of sorts. When initially released the game was all but perfect, facing massive criticism for its poor optimisations on both console and PC. Two years of patches and a breathtaking anime adaption released last year on Netflix has aroused a massive turn around in public opinion.
Though these are still early days for RTX 40 Series, you can expect DLSS 3 support for over 35 games in the coming months, with Dying Light 2, Marvels Spider-Man Remastered, and Hitman 3 being highlights on a growing list.