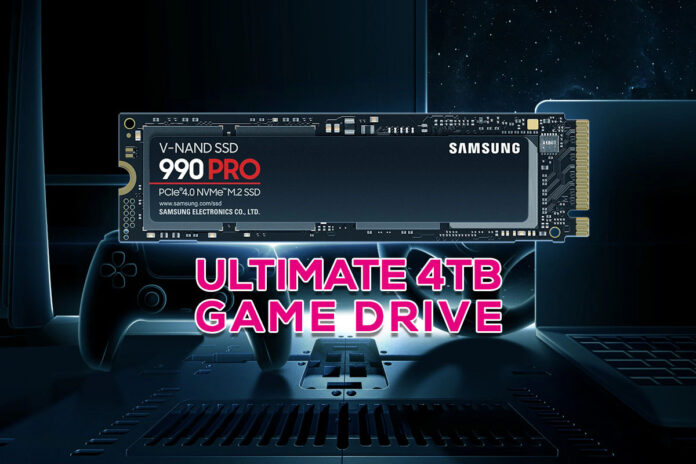 4TB Samsung 990 Pro
---
"An amazing gameplay experience. Huge improvement in random performance enables faster loads for gaming realism on PS5 and DirectStorage PC games."
We earn a commission if you make a purchase, at no additional cost to you.
It's no secret SSD prices are expected to rise in the months ahead yet shop around and bargains are still available for those in the market for a high-speed upgrade.
Samsung's eagerly anticipated 4TB 990 Pro is a fine example. Introduced just a few months ago at $344.99, the firm's best drive has already undergone a swift 19 per cent price cut, lowering the asking fee to a much more palatable $279.99. That's the best price we've ever seen on this flagship model, and though UK availability remains patchy, the same drive can be found for around £270 if you shop around.
While there are even cheaper 4TB options on the market – the Lexar NM790 in particular is worth a closer look at $188.99 – Samsung's drive is about as good as it gets for PCIe 4.0 M.2 storage. Sequential speeds scale up to a blistering 7,450MB/s, there's a 4GB dedicated cache, support for hardware encryption, and five-year warranty from one of the industry's biggest names.
You can see why the 2TB model scored so favourably in last year's Club386 review, and the addition of a 4TB variant is welcomed by those shopping for the ultimate game drive, be it for PC or PS5.
Club386 is always on the lookout for unmissable PC component bargains. Follow on Twitter or Facebook to keep up to date with the latest deals, and subscribe to our free weekly newsletter to be kept abreast of all the latest developments in the world of tech.