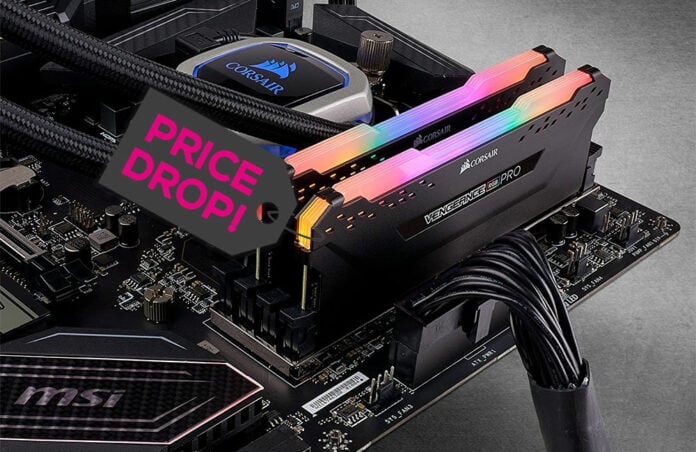 Corsair Vengeance RGB
---
"Corsair Vengeance RGB Pro Series DDR4 overclocked memory lights up your PC with mesmerizing dynamic multi-zone RGB lighting, while delivering the best in DDR4 performance.
We earn a commission if you make a purchase, at no additional cost to you.
We get to play with our fair share of ultra–high–end gear at Club386, but there's nothing we love more than an honest-to-goodness bargain.
Despite rampant inflation and soaring living costs, there are still genuine deals to be had in the world of PC tech. Right now, storage and memory ought to be high on your list of potential upgrades. SSD prices have been hitting new lows since the turn of the year, and if you aren't fussed about newfangled DDR5, DDR4 memory kits are seeing healthy price drops.
The pick of the bunch right now is arguably Corsair's CMW16GX4M2D3600C18, a 16GB (2x8GB) pack of Vengeance RGB Pro DDR4-3600 with 18-22-22-42 timings at 1.35V. A good-looking XMP kit, and at £55 it is cheaper than ever before.
A bargain as far as low-cost upgrades go, particularly if you're contemplating adding more RAM to make the long overdue switch from 16GB to 32GB. Looking for 32GB (2x16GB) from the get-go? The AMD-optimised CMW32GX4M2Z3600C18 kit has also dipped below the £100 mark.