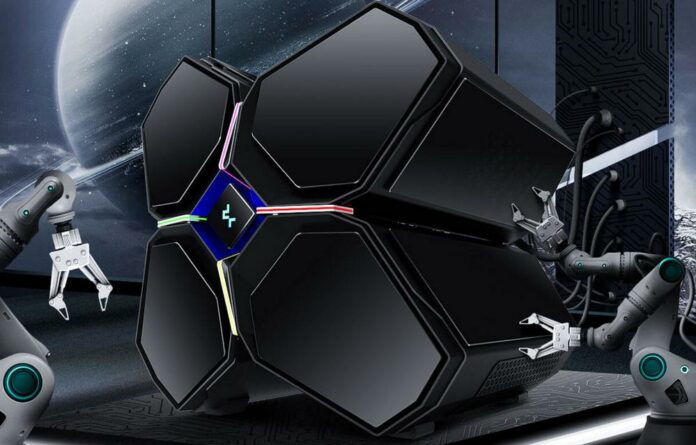 Following popular demand, DeepCool is relaunching the Quadstellar PC case featuring separate compartments for each component alongside ample cooling potential to accommodate today's powerful hardware.
The Quadstellar Infinity measures 540mm (L) × 487mm (W) × 494mm (H) and weighs a hefty 14.3kg. The chassis supports Mini-ITX, Micro-ATX, ATX, and E-ATX motherboards, but seems to only be available in black, so no white plus orange variant like the original Quadstellar's Electro Limited Edition.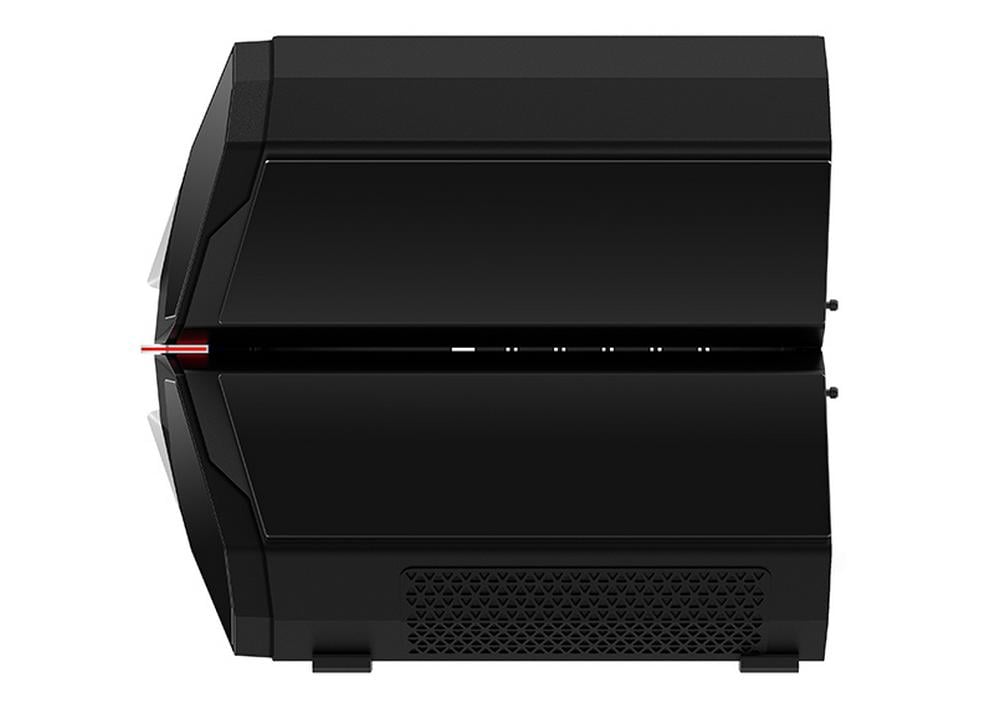 The front panel is made of a cast-aluminium frame with dedicated ventilation panels for each compartment. Each vent can be manually opened or closed, depending on airflow needs. In total, Quadstellar Infinity features six tempered glass panels to showcase each component in all its glory. And with its spaceship-like design, it surely has that wow factor.
Adding to that are four RGB LED light strips that meet in the centre around the power button, providing a futuristic look every time you power on your machine.
Like the PSU and motherboard, the graphics card can also be mounted into its own compartment, however, to do so, you will need an extension accessory available for purchase separately. Not the best way to lower production costs on a case of this calibre.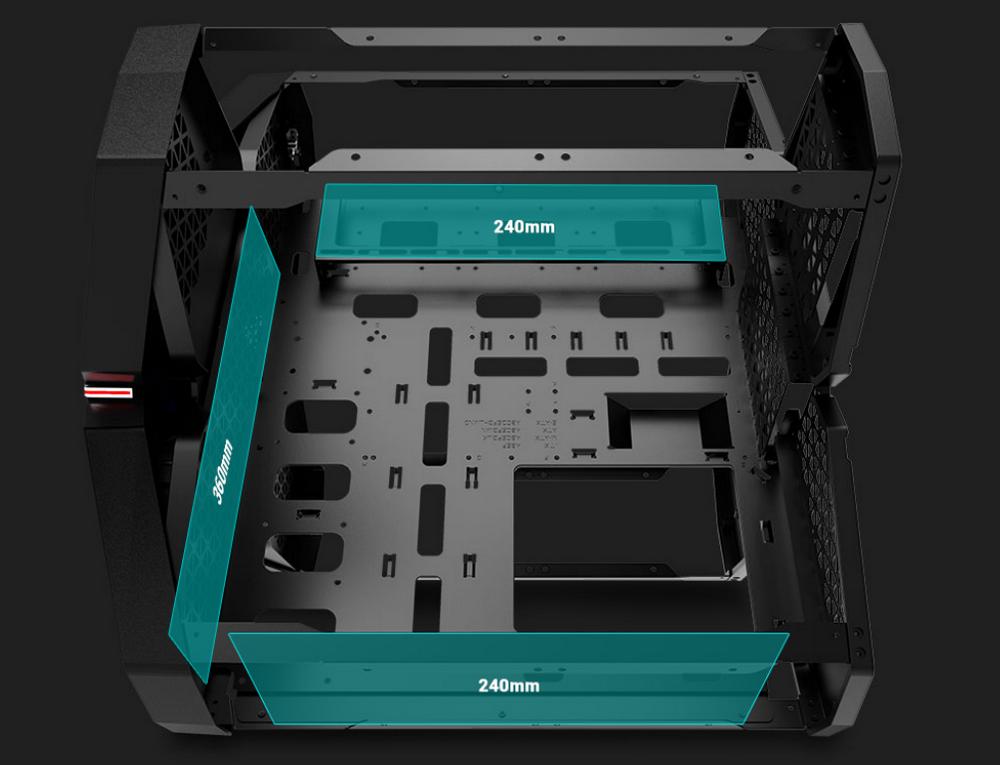 While the Quadstellar Infinity has space for 15 120mm fans spread all over the structure, out of the box it comes bare, so take that into account when looking at the price. If you plan for water cooling, you can trade some fans for up to two 240mm plus one 360mm radiators. There is also room for up to 210mm PSUs, 380mm graphics cards, and 135mm-high CPU cooler, meaning that many tower-coolers are incompatible, so either go with a low-profile air cooler like the be quiet Pure Rock LP or step up to liquid cooling.
The connectivity portion only includes one USB Type-C and a 3.5 audio jack, which is a bit disappointing for a chassis that has so much space for additional USB ports. Storage, on the other hand, is good, offering three 3.5in plus three 2.5in drive bays, that's plenty for most users' needs.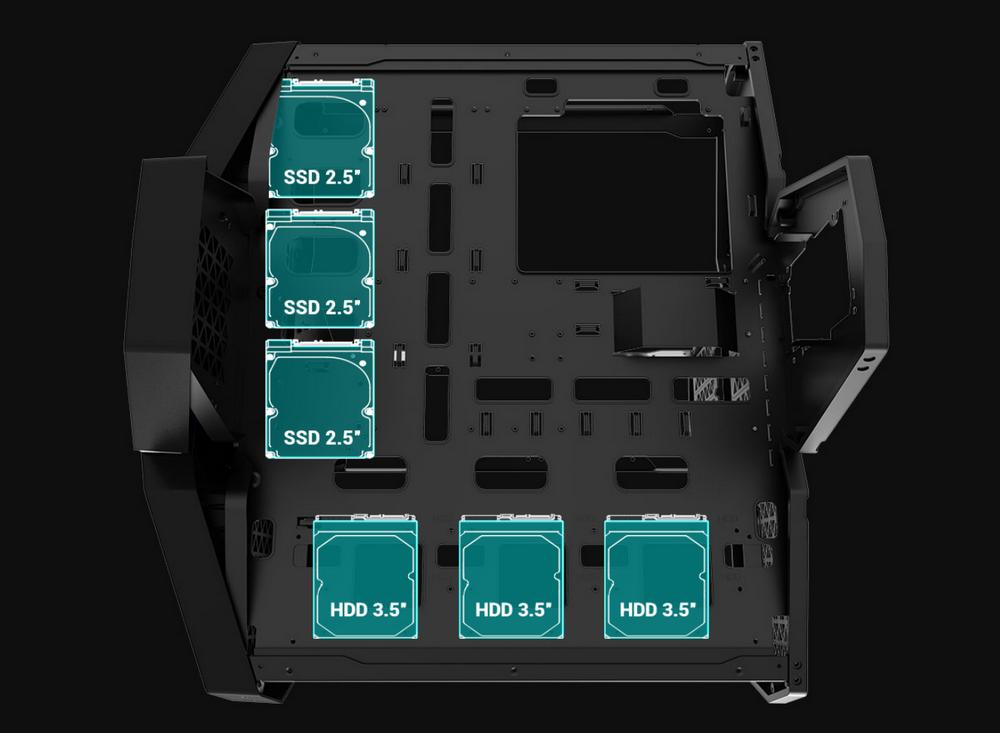 "The DeepCool QUADSTELLAR INFINITY revives a legendary classic in case design that continues to impress with its cutting-edge style and premium quality. The compartmentalized design allows each major component to be isolated for optimal cooling efficiency. With its galactic size for masterclass builds and over-the-top mods, the QUADSTELLAR INFINITY redefines what it means to be a premium dream machine," said DeepCool.
The DeepCool Quadstellar Infinity will be available starting this month priced at £299.99 and backed by a two-year warranty.