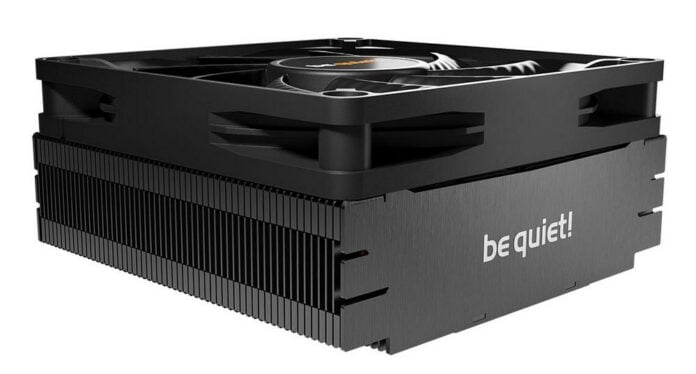 be quiet! has launched the Pure Rock LP, a compact, low-profile CPU cooler with a height of only 45 mm, aimed at small-form-factor systems featuring Mini-ITX boards.
With the Pure Rock LP, be quiet! is trying to find a balance between design, size, and performance. Because of that, this cooler measures 92mm (L) x 92mm (W) x 45mm (H) and weighs 358g, allowing it to fit inside almost any chassis. The limited height makes it an ideal choice for compact ITX machines or small multimedia PCs with very tight space.
The heatsink looks great with its black brushed aluminium finish, inside of which we find three 6mm heatpipes hidden by two side plates featuring be quiet's logo and carrying heat from a copper base plate. The latter comes with pre-applied thermal paste.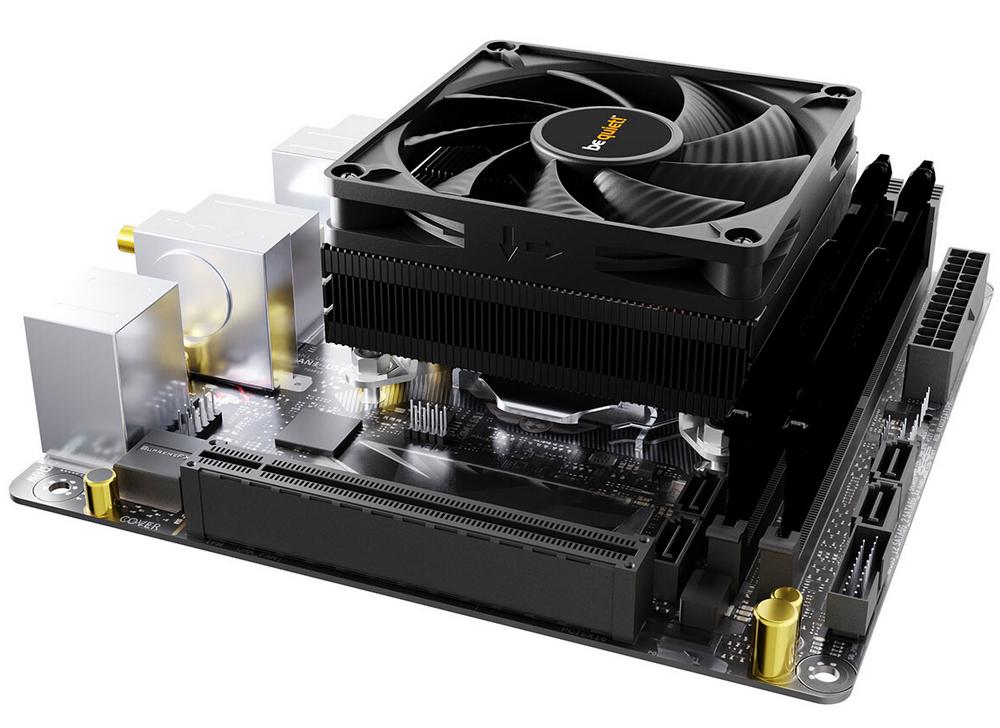 For its active portion, the brand uses a 92mm PWM fan capable of running up to 2,500RPM while keeping noise under control at 30.6dBA maximum. However, we have no info about airflow or static pressure.
This fan/heatsink combo allows the Pure Rock LP to cool up to 100W TDP, meaning this little one should cool a Ryzen 5 7600X and Ryzen 7 7700X using their 65W ECO mode, or a 65W Core i5-12400 just fine.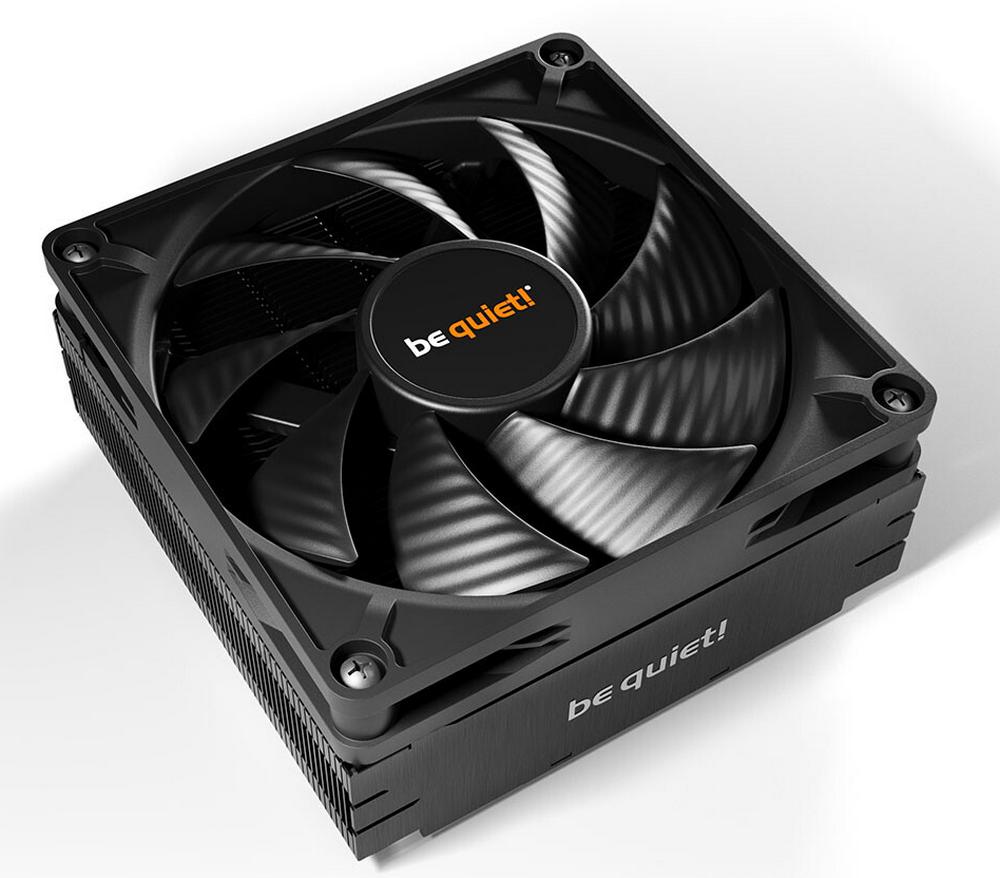 Unlike its tower-style counterparts, the design provides more airflow around the VRMs thus improving their temperatures, especially important in dense, small-form-factor builds. Yes, the air will be hot, but even 50 or 60°C air will still cool a +70°C VRM. And when you have a teeny, tiny case with no additional space for fans, this becomes even more useful.
Also contrary to some other competing models which have two variants, each compatible with a specific socket, be quiet's offering supports Intel's 1700 / 1200 / 1150 / 1151 / 1155 and AMD's AM5 / AM4 sockets.
Have an SFF build in mind? The Pure Rock LP will be available from December 13 priced at £46.99 MSRP and backed by a three-year manufacturer's warranty.