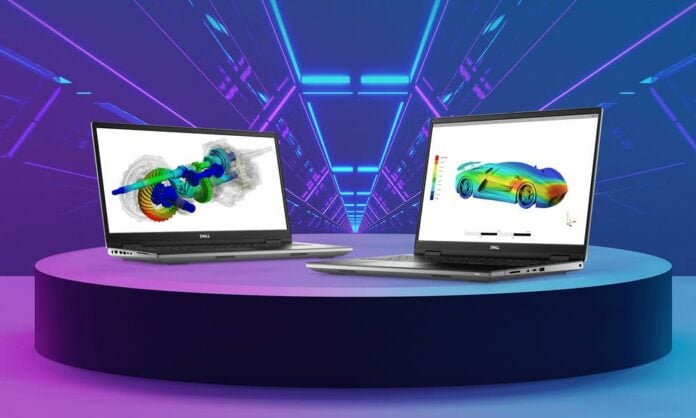 Dell Technologies announces two larger professional laptops featuring Intel i9 vPro CPUs and all-new CAMM memory modules.
Known as Precision 7670 and Precision 7670, they share a lot in common, from CPU and RAM to storage and GPUs. Before getting into details, let's get the differences out of the way.
Beefy specs
Starting with chassis/size, Precision 7670 is presented in a 16in form factor available in, interestingly. thin or performance chassis options, measuring 356.00mm (W) x 258.34mm (D) x 24.70mm (H) or 356.00mm (W) x 258.34mm (D) x 27.45mm (H), respectively, with a 2.60kg weight. While the Precision 7770 is 17.3in beastie measuring 398.00mm (W) x 265.02mm (D) x 28.50mm (H) and tipping the scales at 3.01kg.
Display panels are also unique to each model. Precision 7670 has 16in 60Hz panels with multiple options:

FHD+ (1920×1200) non-touch, 45 per cent NTSC and 250 nits brightness
FHD+ (1920×1200) non-touch, 99 per cent DCI-P3 and 500 nits brightness
OLED UHD+ (3840×2400) touch, 100 per cent DCI-P3 at 400 nits.
The Precision 7770, meanwhile, gets 17.3in non-touch panels with either a 60Hz FHD (1920×1080) or a 120Hz UHD (3840×2160), both supporting 99 per cent DCI-P3 and 500 nits of brightness.
One last difference is the presence of an RTX A2000 8GB GDDR6 for the Precision 7670. Got all that? Good.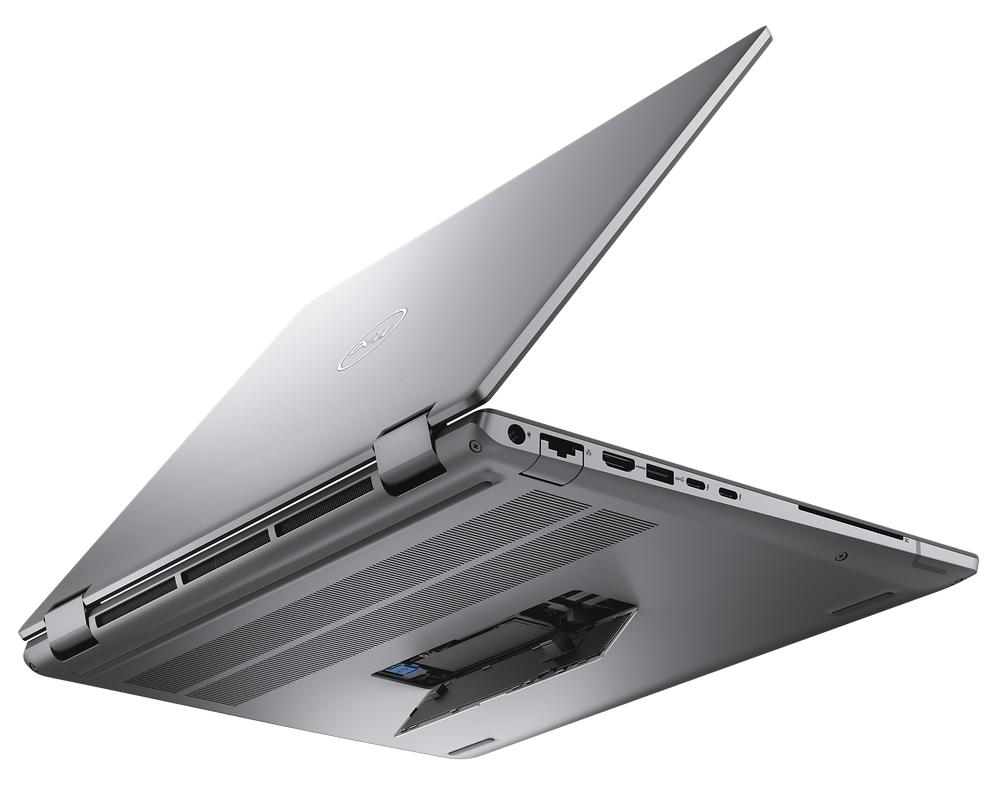 Similar machines
Regarding similarities, CPU options include up to an Intel 12th Gen Core i9 with vPro (55W), non-ECC CAMM modules from 16GB to 64GB DDR5-4800 or 128GB DDR5-3600 with SODIMM variants up to 64GB available later, up to four 4TB PCIe Gen 4×4 SSDs, plus a self-encrypted 1TB one.
Graphics tasks are handled by either the integrated Intel UHD GPU or a choice between RTX A1000 4GB GDDR6, RTX A3000 12GB GDDR6, RTX A4500 16GB GDDR6, RTX A5500 16GB GDDR6, or RTX 3080Ti 16GB GDDR6. In short, there is a heck of a lot of customisation.
Both laptops come with Windows 10, 11, or Linux operating systems, up to 240W power adapters and 93Whr battery with ExpressCharge technology, an RGB plus an IR camera at 1080p 30fps, and Dell's security suite, which includes hardware/software like Dell Encryption Enterprise, Dell Supply Chain Defense and Dell BIOS Verification.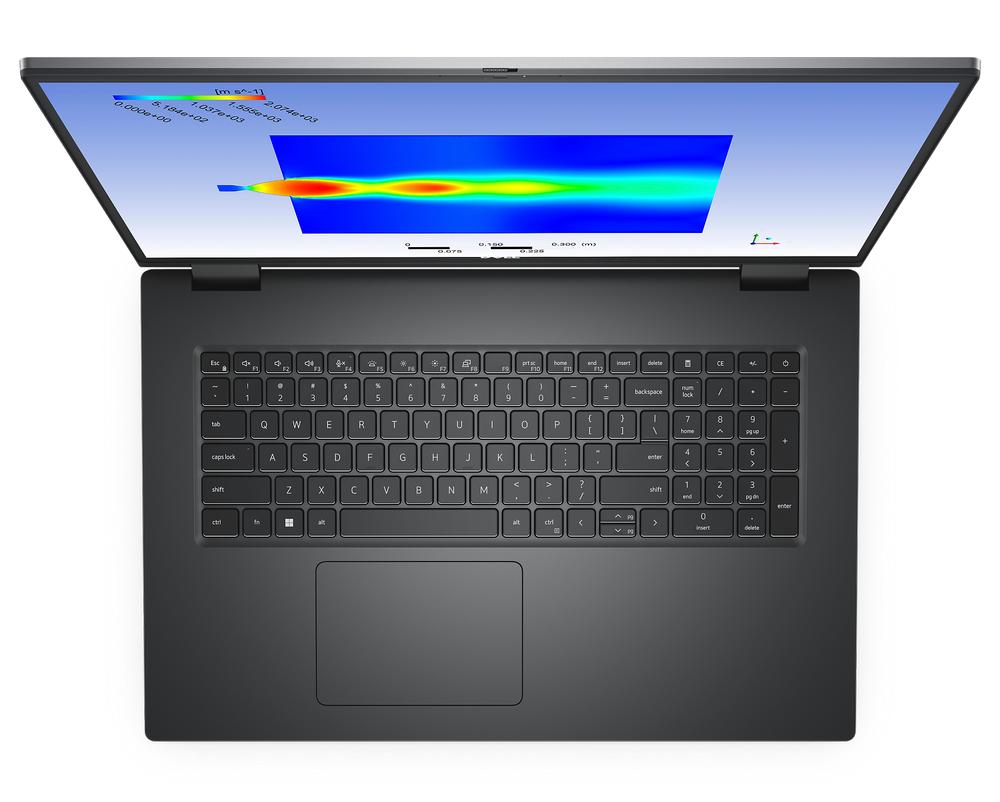 Finally, I/O is comprises Thunderbolt 4 Type-C port, one USB 3.2 Gen 2 Type-C with DP-alt mode, a USB 3.2 Gen 1 plus another with power share, HDMI 2.0a, Ethernet port and 3.5mm combo audio jack, microSIM-card/SD-card slots, an optional NFC/SmartCard reader, Wi-Fi 6E, Bluetooth 5.2 and an optional 5G mobile broadband.
Hardware warranty is a standard three-year, plus an optional three-to-five years extension.
The Precision 7670 and Precision 7670 will be available worldwide in fiscal Q2, but pricing is still to be confirmed.