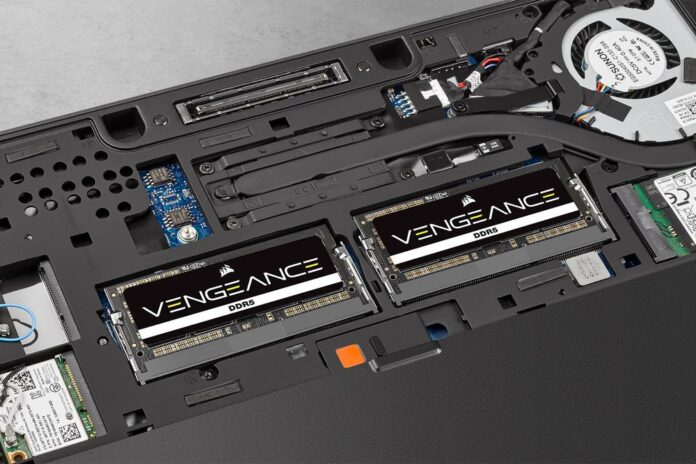 Corsair joins the high-speed SODIMM DDR5 club by launching 32GB and 64GB laptop memory kits running at 4,800MT/s.
On the menu are two memory kits offering large sizes, especially for laptops, with 32GB (2×16GB) and 64GB (2×32GB) capacities at your disposal. Both kits are alike, featuring similar 40-40-40-77 timings, 1.1V juice and 4,800MT/s speed. In other words, fit and forget.
DDR5-4800, also called PC5-38400, is merely the starting point of JEDEC's standard for DDR5 memory, with an official maximum at 7200 or PC5-57600. Expect improved speeds and timings over the course of this year.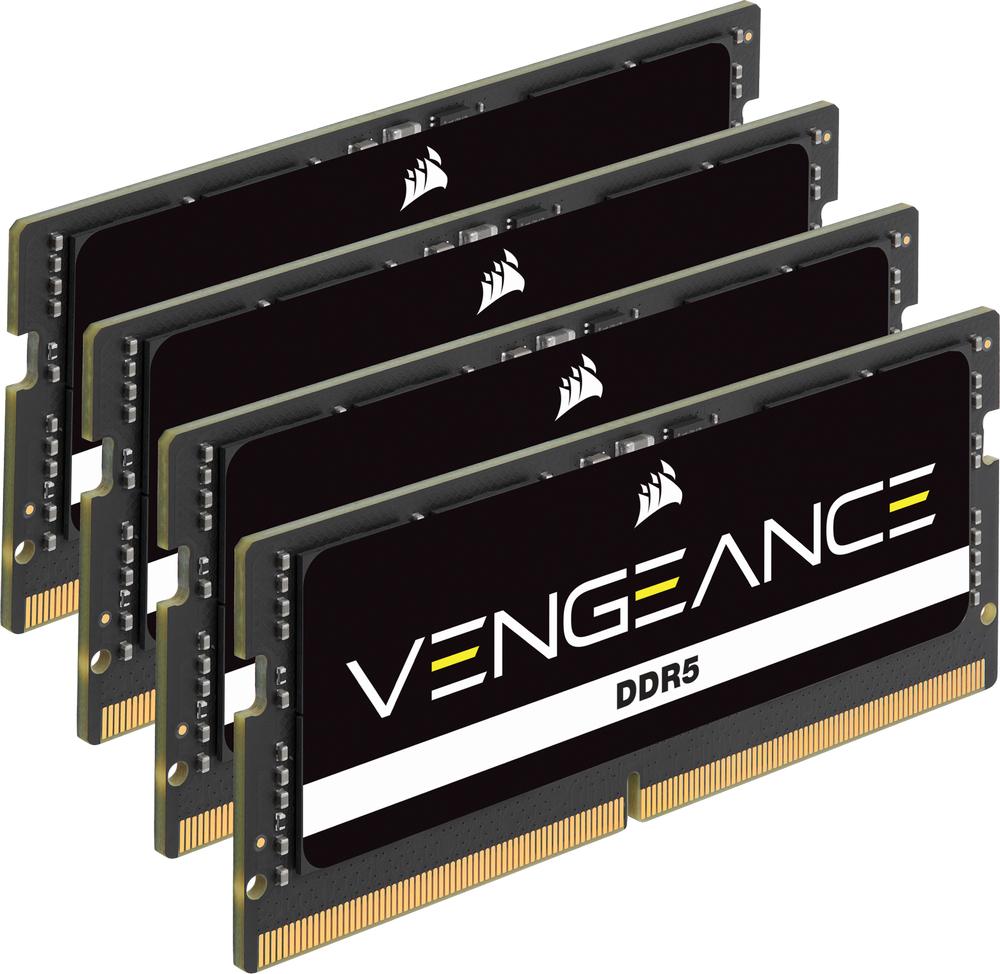 These kits should be compatible with any Intel Alder Lake-based laptop supporting SODIMM DDR5-4800, such as MSI's Raider GE66 12UHS, Asus ROG Zephyrus G14 or Dell's Alienware x17 R2, in addition to small-form-factor PCs and NUCs. The 64GB capacity can be especially handy in memory-intensive tasks such as 3D modelling, running large datasets, or the good old Chrome browser with a bazillion tabs open.
Vengeance DDR5 SODIMM memory kits are available immediately on Corsair's website, priced at £249.99 and £479.99 for the 32GB and 64GB capacities, respectively, while covered by a limited lifetime warranty. Pricing is on the steep side, as you would expect, so these are primed for users with high-end laptops wanting an immediate capacity boost.