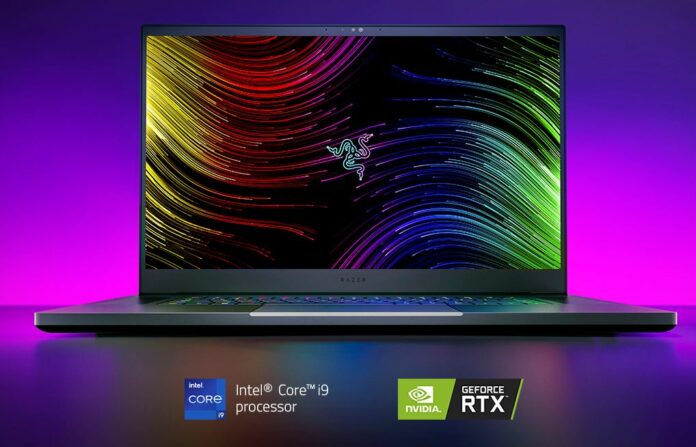 GPU specialist Nvidia introduced its fastest-ever laptop GPU earlier this year. The RTX 3080 Ti laptop chip offers best-of-breed performance by leveraging more of the Ampere architecture than any mobile processor that has gone before it.
Unlike the laptop-designated RTX 3060/3070/3070 Ti, which share the same die as the desktop counterparts – GA106 and GA104, in case you were wondering – RTX 3080 Ti laptop is purpose-built silicon known as GA103.
The reasons for doing so are quite simple. Nvidia cannot for economic reasons justify the huge 628mm² die of desktop GA102 in a laptop, and it is the same rationale why the existing RTX 3080 laptop GPU is also built on the smaller GA104. Confused yet? Let's grab hold of a table to help us all out.
| | | |
| --- | --- | --- |
| GPU | Codename/Die | Size |
| RTX 3060 Desktop | GA106 | 276mm² |
| RTX 3060 Laptop | GA106 | 276mm² |
| RTX 3070 Desktop | GA104 | 392mm² |
| RTX 3070 Laptop | GA104 | 392mm² |
| RTX 3080 Desktop | GA102 | 628mm² |
| RTX 3080 Laptop | GA104 | 392mm² |
| RTX 3080 Ti Desktop | GA102 | 628mm² |
| RTX 3080 Ti Laptop | GA103 | 496mm² |
Commonality, as you can see, breaks down at the RTX 3080 level, for the die-size explanation described above. RTX 3080 Ti laptop puts Nvidia in a quandary as GA104 simply does not have the chops to justify Ti designation, while GA102 is too big, hot and expensive.
Nvidia's solution is an interim die known as GA103 that's not available anywhere else on the consumer range of RTX GPUs. Of academic interest to nerds like us, GA103's been pictured by YouTuber Geekerwan, who has gotten up and close with a Razer laptop housing this beast of a mobile processor.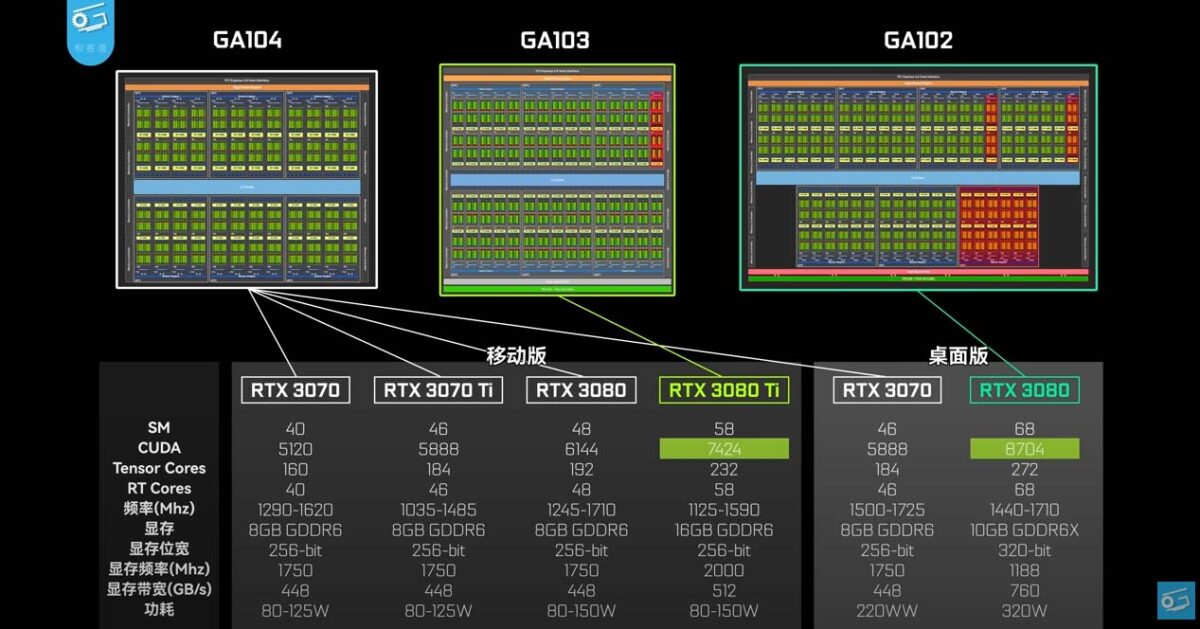 See how it fits into Nvidia's current stack and is rather lonely as the sole constituent? Nvidia doesn't hide the specifications and proudly details the 7,424 Cuda cores residing within. Yet even this muscle isn't the end of the story as a fully-enabled GA103 holds 60 SMs (7,680 shaders) and may carry an intrinsically wider memory bus. Perhaps there is room for an RTX 3090 laptop GPU?
Monster mobile GPU crafted from GA103
Nevertheless, RTX 3080 Ti laptop is no shrinking violet. Having a core clock up to 1,590MHz offers a potential 23.6TFLOPS of single-precision compute in a package dialled to 150W. Meanwhile, the 16GT/s memory clock filters through a 256-bit bus to provide 512GB/s of juicy bandwidth.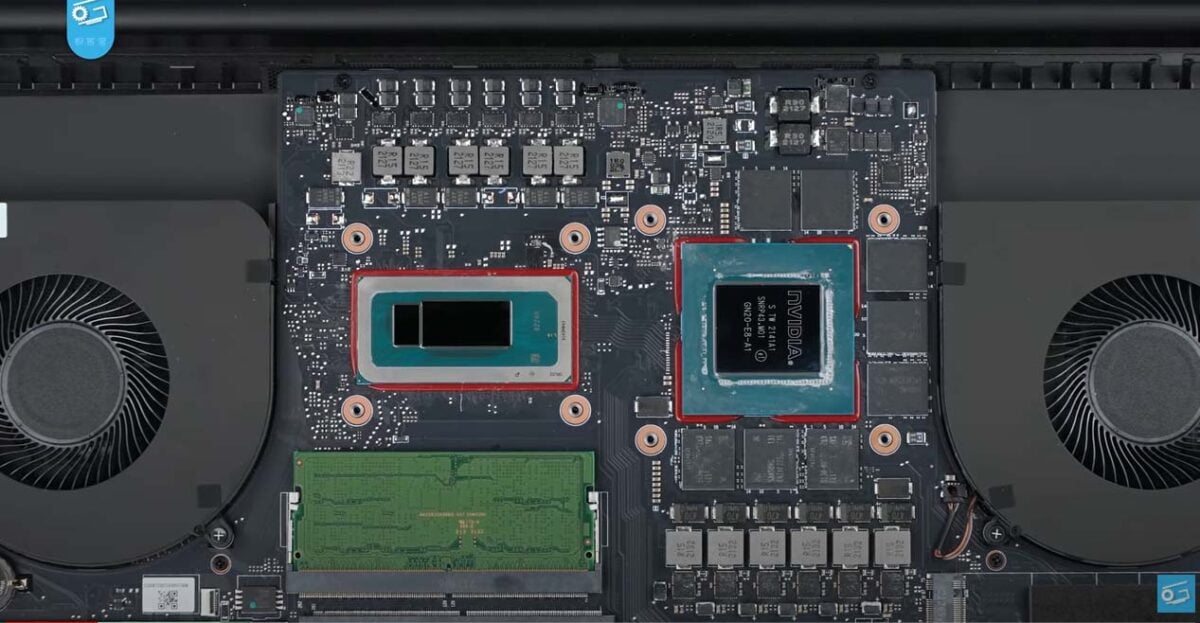 Back-of-the-envelope calculations put RTX 3080 Ti laptop's gaming potential in the neighbourhood of desktop RTX 3070 Ti levels, meaning it will be a good fit for machines featuring high-refresh-rate QHD panels.
Most laptop makers are pairing this king of mobile GPUs with the fastest Intel 12th Gen Core H-series processors. How does a 14-core, 20-thread Core i9-12900HK and RTX 3080 Ti laptop grab you?
It's long been said the performance delta between desktops and laptops has been blurring. Going on the evidence of the notable artillery on offer from the premier gaming notebooks of 2022, there won't be many of you with faster desktop PCs.