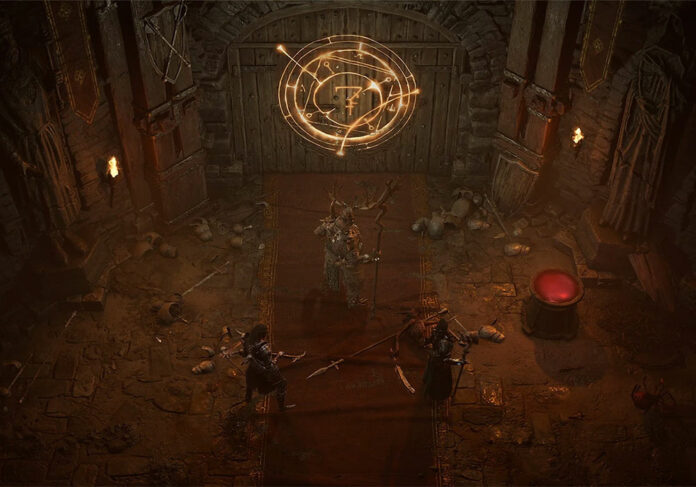 Blizzard has rolled out the latest update to Diablo IV, squashing a plethora of bugs while tweaking gameplay and adding features that have been requested by the community.
Top of the list, in our estimation, is the ability for users to teleport to their Nightmare Dungeon directly through the map. A major quality-of-life improvement, made even sweeter by the fact that experience gained from killing monsters in Nightmare Dungeons has been increased significantly.
Commenting on the update, Blizzard states "We're continuing our efforts to make all Class builds feel fun and powerful with another round of balance updates. In particular, we have seen community feedback stating that Basic Skills aren't impactful enough in combat. These changes will not change the fundamental relationship between Basic Skills and Core Skills, but we hope that they help smooth out the leveling experience while we explore additional ways to strengthen them."
"We are also increasing the power of some Skills that players feel are lagging behind their peers. As we look forward to future updates, we're monitoring other heavily discussed topics, such as Minion survivability and build parity," adds the developer.
It's always gratifying to see critical bug fixes – the game should no longer crash when entering the Untamed Thicket dungeon during the Fangs of Corruption quest – and Blizzard is keen to hint at what's to come. Plans are afoot to increase monster and elite density for end-game content starting with Season 1, which is widely expected to start in mid-July.
The key gameplay adjustments introduced with patch 1.03 are detailed below, but head over to the official release notes to get a complete overview of every single bug fix and class buff.
Significantly increased the experience awarded for completing Nightmare Dungeons.
Significantly increased the experience gained from killing monsters in Nightmare Dungeons.
Helltide chests now provide substantially more bonus experience when opened.
Significantly increased rewarded experience from completing individual Whispers across the board.
Fixed an issue where no experience was awarded for completing the hold out style event that can occur after finishing dungeon objectives.
The Helltide Roaming bosses will now more consistently drop higher quality loot.
Players can now teleport to their Nightmare Dungeon directly through the map.
Weekly bonus caches from world bosses no longer have a level requirement for opening.