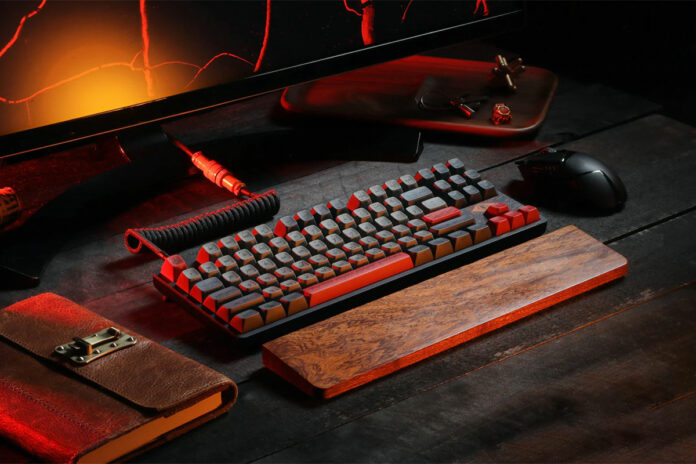 Remember the rather awesome Drop + Lord of the Rings keyboards announced last year? Well, if the initial Elvish or Dwarvish models were a tad too genial for your tastes, there's now a Mordor-inspired addition dubbed Black Speech.
We admittedly love a bit of pop culture nostalgia, but come on, is this not one of the most gorgeous mechanical keyboards you've ever seen?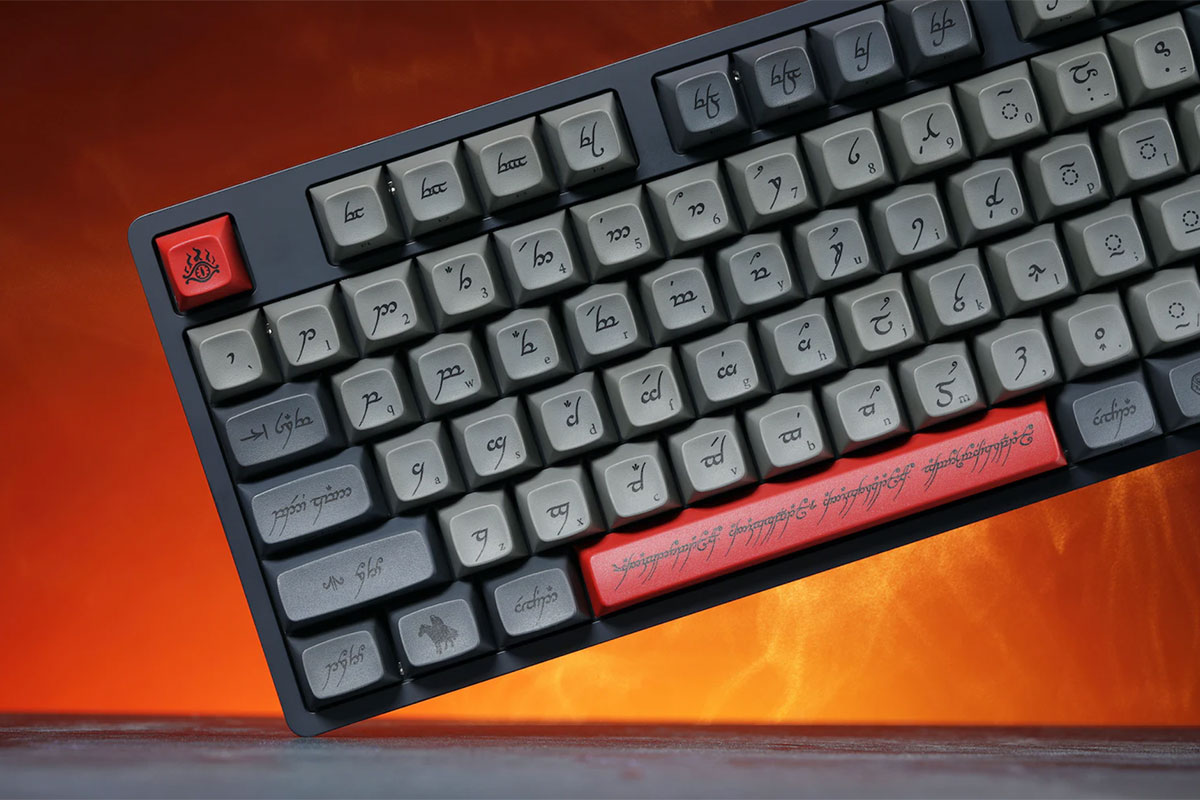 Fans of the series will be quick to identify certain novelties, including the Shards of Narsil, a Nazgul, and of course, the all-seeing Eye of Sauron. Having the inscription from The One Ring plastered across the space bar is also rather epic, while the black aluminium chassis is adorned with artwork depicting the Eye of Sauron atop Barad-dûr.
As with the existing range, we love the fact that Drop favours form over function. English iconography is shifted to the lower corners of each keycap, leaving Tengwar inscriptions in a menacing font to take centre stage.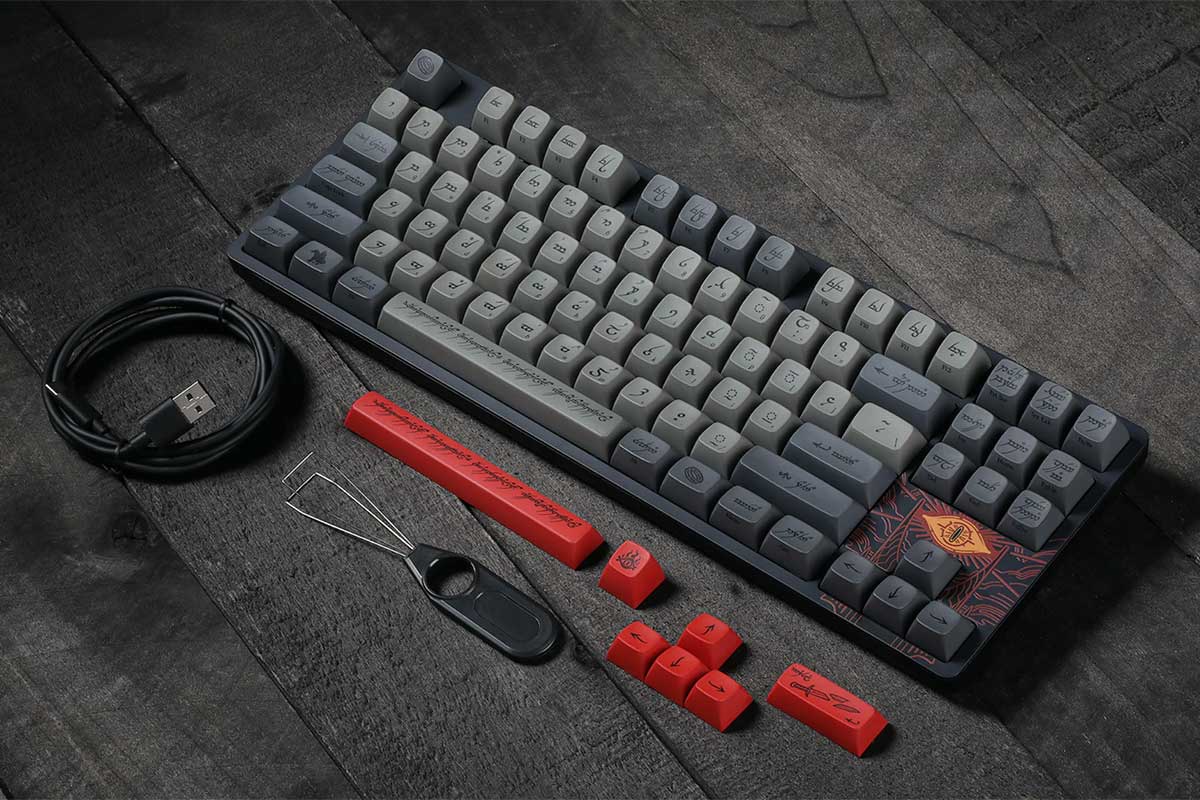 It isn't a case of style over substance, mind. Yes, the Black Speech is effectively a skinned version of Drop's popular ENTR keyboards, but you do get Holy Panda X switches, Phantom stablisers and a set of magma-coloured modifiers. Do note that the PCB is soldered, so replacing the switches won't be easy, and the backlit tenkeyless board shuns Bluetooth for USB-C wired connectivity.
The real caveat, of course, is that such jaw-dropping design does attract a premium. At $150, the Black Speed keyboard attracts a 50 per cent premium over a regular ENTR. Worth it? All you have to decide is what to do with the time that is given to you.