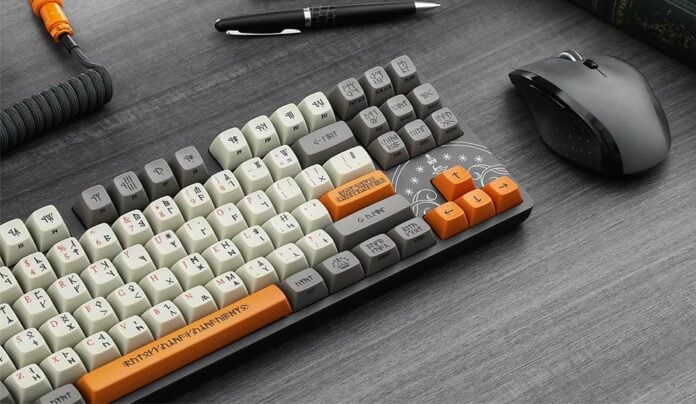 I've never been in a hurry to swap out the HyperX mechanical keyboard that has served me well these last few years, but the temptation is growing. Last week's Sonic-inspired keyboards left us intrigued, but it is Drop who has us champing at the bit with its Lord of the Rings models.
The firm had previously offered Tolkien-themed keycaps for those wanting to upgrade their own boards, but fully fledged keyboards are a much easier affair for us mere hobbits.
Available to pre-order at a cost of $169, Drop's boards come in Elvish or Dwarvish flavours and as the first to obtain official Lord of the Rings licensing carry a number of neat touches that fans will no doubt appreciate.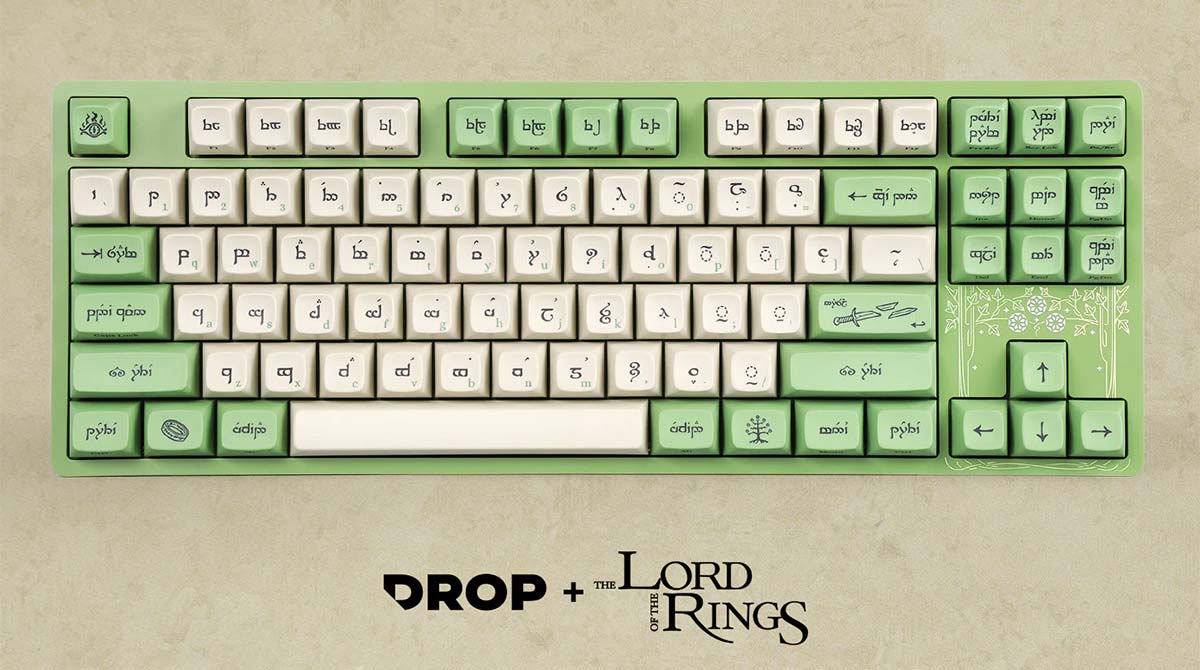 Boring 'ol English iconography has been rejected to the lower corners or sides of each keycap, making room for beautiful legends translated from Sindarin Elvish and modifier keys with Tengwar inscriptions matching a certain ring.
The MT3 keycaps employ Holy Panda X switches and Phantom stabilisers residing in a matching green aluminium case. And yes, that is the Sword that was Broken you see on Enter, while the Two Trees of Valinor surround the arrow keys.
Prefer the mines of Moria over Rivendell? Then Drop's Dwarvish model will be more up your street.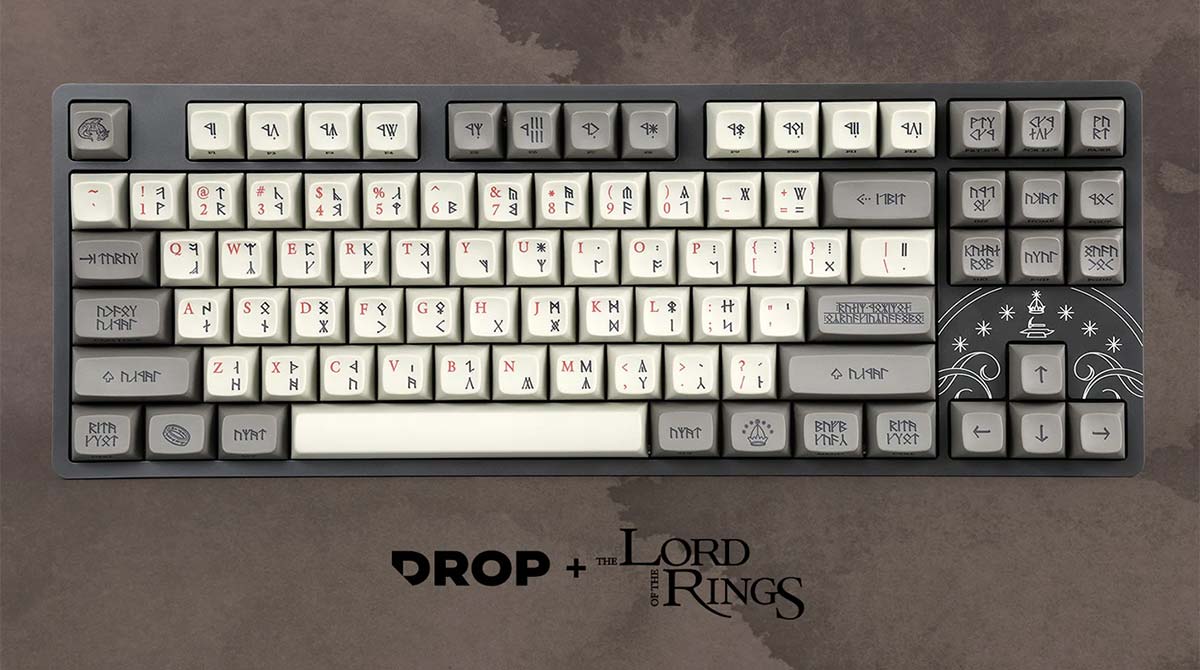 Keycap, switch and stabiliser quality remains unchanged, but you now have Cirth legends with Khuzdul phrases, as well as the glorious Doors of Durin depicted through custom artwork from Cantonese-American artists, Ollie Shetler, aka OSHET.
Both keyboards connect via USB-C and feature white backlighting, but there is a snag in that none of the keycap legends appear to be transparent; meaning that famous inscription in the Black Speech of Mordor won't glow in the heat of battle. A minor quibble, and I imagine I'm not alone in being tempted to pre-order; there's no knowing where you might be swept off to.