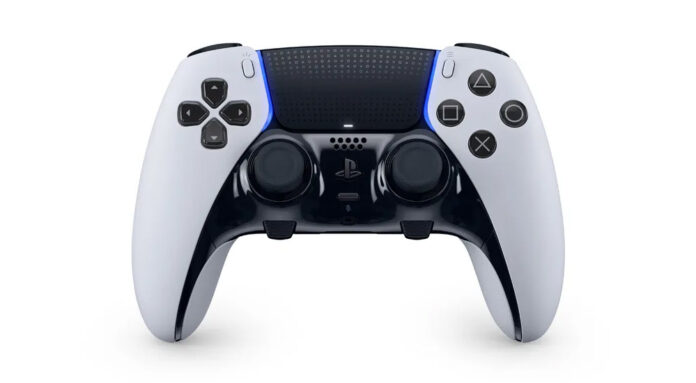 After months of speculation, Sony has officially confirmed the existence of its first-ever "high-performance, ultra-customizable controller."
Dubbed DualSense Edge, the in-house developed joypad gives PlayStation gamers an upgrade path akin to rival Elite Series controllers for Xbox consoles. In a brief announcement post, Sony's Hideaki Nishino states DualSense Edge "invites you to craft your own unique gaming experience tailored to your playstyle."
More buttons and enhanced customisation are very much the name of the game, with Sony adding two back buttons behind the analogue sticks. A welcome addition, and though some may have been hoping for four, the back buttons can at least be swapped to half-dome or lever-style caps, with the ability to map to any other button input.
The analogue stick caps can similarly be swapped to standard, high-dome or low-dome, and Sony goes the extra yard by making each individual stick module user replaceable. Such functionality bodes well for long-term reliability, though replacement stick modules aren't included in the box and will be sold separately.
Users will also have the option to disable specific buttons or adjust stick sensitivity and dead zones, and much like PC input devices, there will be support for multiple profiles to help seamlessly switch between layouts. Speaking of which, Sony has built an 'on-controller user interface' to swap profiles or adjust chat volume during the game.
DualSense Edge will ship with a carry case and braised USB Type-C cable, however pricing is yet to be announced. Further details are expected "in the months ahead," and though it now appears highly unlikely, I'm still quietly clinging to the hope that Sony will veer away from its iconic design and at least offer the option an asymmetrical layout.