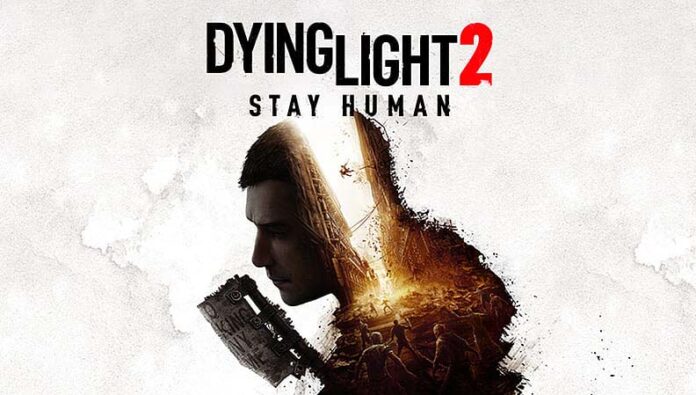 Arriving tomorrow, February 4, to Windows, PlayStation and Xbox, Dying Light 2 Stay Human has already been through the review wringer and come out mostly unscathed. Generally favourable scores point to a good experience, as developer Techland builds on 2015's original.
Set in the city of Villedor, Dying Light 2's open-world zombie playfest ought to run best on PC. But exactly what will you need for various settings, and how much horsepower is required to drive best-in-class visuals?
An updated infographic serves as a good guide. In its most basic form, defined as low quality, the required specs aren't that stringent. An entry-level Core or Ryzen chip is enough, and the developer reckons you can pull off FHD30 with a GTX 1050 or RX 560.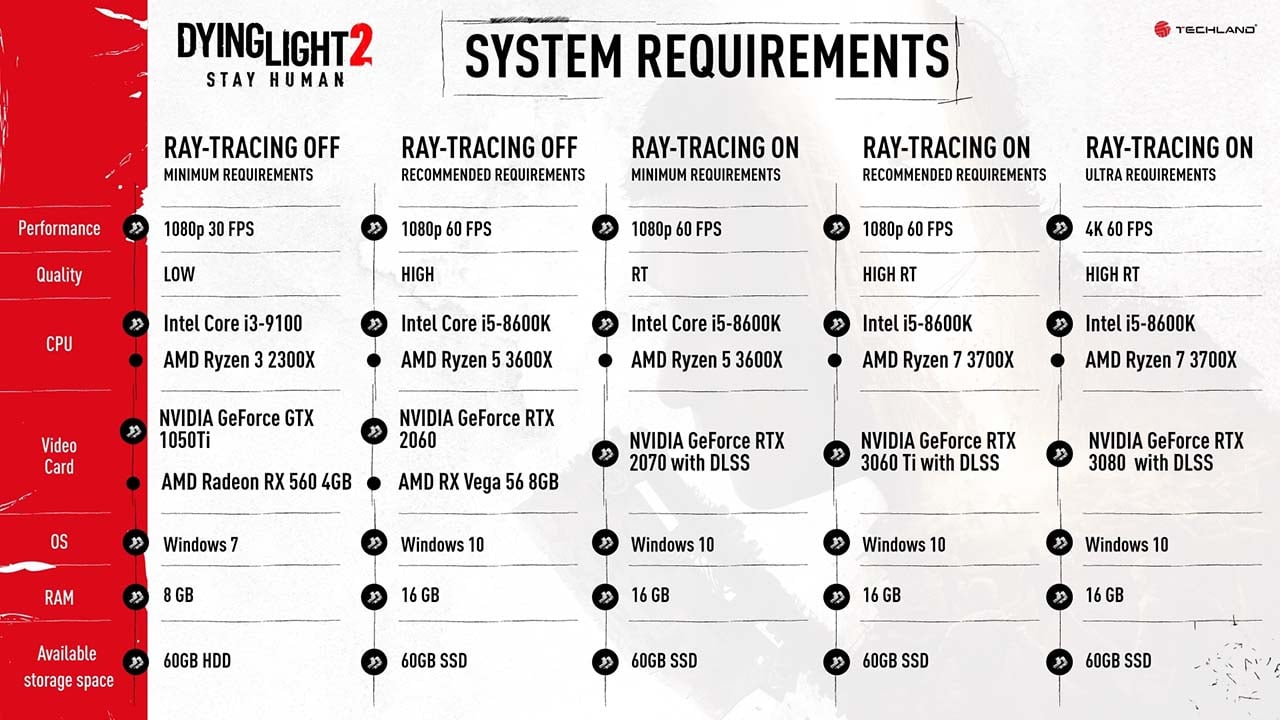 Stepping it up, to high quality FHD60, which is what we believe the baseline ought to be, requires more juice everywhere. RTX 2060 and RX Vega 56 are reasonably powerful cards from recent generations. Unless you have one already, sourcing them isn't cheap due to the ongoing shortages fuelled by the cryptomining boom.
Ray tracing provides the next visual level up through correct lighting and shadows. Here, Techland believes FHD60 is only possible when using an Nvidia RTX 2070 card. Not only that, but you will also need to use DLSS framerate-boosting technology to counter the performance damage inflicted by RT.
Nvidia RTX for ray tracing
Those are the minimum requirements for ray tracing, mind, and gamers wanting a smooth experience need to have at least an RTX 3060 Ti run with DLSS technology. There's no mention of AMD Radeon RX 6000 series cards here, most likely because they feature inferior RT capability, though FSR technology will certainly help keep framerates up should you want to tinker with RT.
Cranking it all the way up to UHD60, it appears the quality of the CPU doesn't matter; Techland has the same requirements as on FHD60. The graphics do matter, of course, and you'll need the might of the RTX 3080, alongside DLSS, for silky-smooth performance.
Overall, these are some of the highest system requirements seen to date, especially for ray tracing, so be prepared to operate with mediocre framerates if your system isn't relatively modern.
Don't expect the game to be completely bug-free, though. According to IGN, "Dying Light 2's Day One Patch will include more than 1,000 bug fixes on top of the thousand made since the game went gold."
If gaming on consoles is more your thing, folk over at Digital Foundry have found it runs better on the Xbox than PlayStation.