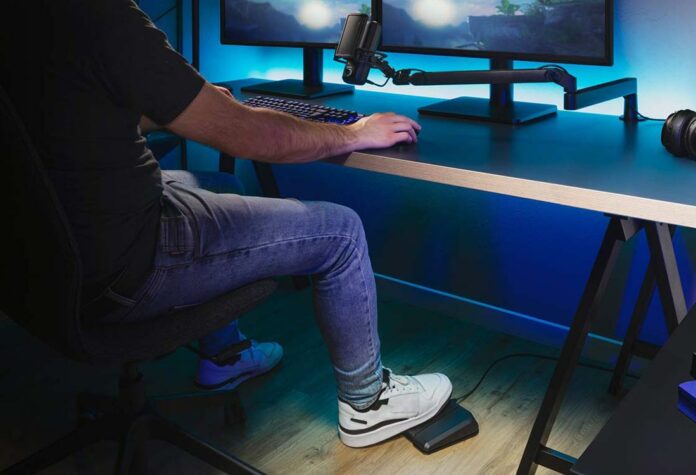 Elgato has expanded its range of streamer-friendly hardware with the launch of the Stream Deck Pedal.
An £80 accessory, the pedal's core function is to place customisable shortcuts within reach of a user's foot. Helpful when you think about, as the target audience of game streamers and content creators often have their hands full. Being able to toggle certain settings without letting go of the keyboard and mouse makes a whole lot of sense.
Measuring 244mm x 175mm x 49mm in size, and weighing almost a kilogram, the Stream Deck Pedal connects via USB-C, employs anti-skid feet, and uses a heavy-duty chassis that is "built to take a stomping without budging." Interchangeable springs let you adjust the tension of each of the three pedals, and though the hardware itself seems fairly simplistic given the price tag, it is the Elgato software and ecosystem that enhances the product's appeal.
Integration with the Stream Deck store and app ecosystem ensures a dizzying array of shortcuts, and profiles are available to automatically load pedal layouts when you launch specific apps.
Sometimes the simplest products have the widest appeal, and we can imagine many instances where the Stream Deck Pedal fits in. Musicians may appreciate having available controls at their feet, and the product also bodes well for accessibility.
Check out the full introduction and demo by Elgato product manager Jeff Stegner below.