Enermax launches Liqmaxflo and Liqmaxflo SR AIO liquid cooler series with a VRM fan and new-gen pump technology.
The Liqmaxflo series features the brand's latest dual-chamber Xtreme pump with ceramic bearing and silent fans, said to deliver exceptional improvements in cooling performance at low noise levels. Enermax claims that it provides a remarkable 8°C reduction in temps under a 250W load compared to the previous generation.
This performance is attributed to a Shunt-Channel technology, an enlarged coolant inlet, and an optimised flow design, which combined is said to offer a 30 per cent increase in overall pump pressure and a 20 per cent boost in coolant flow rate.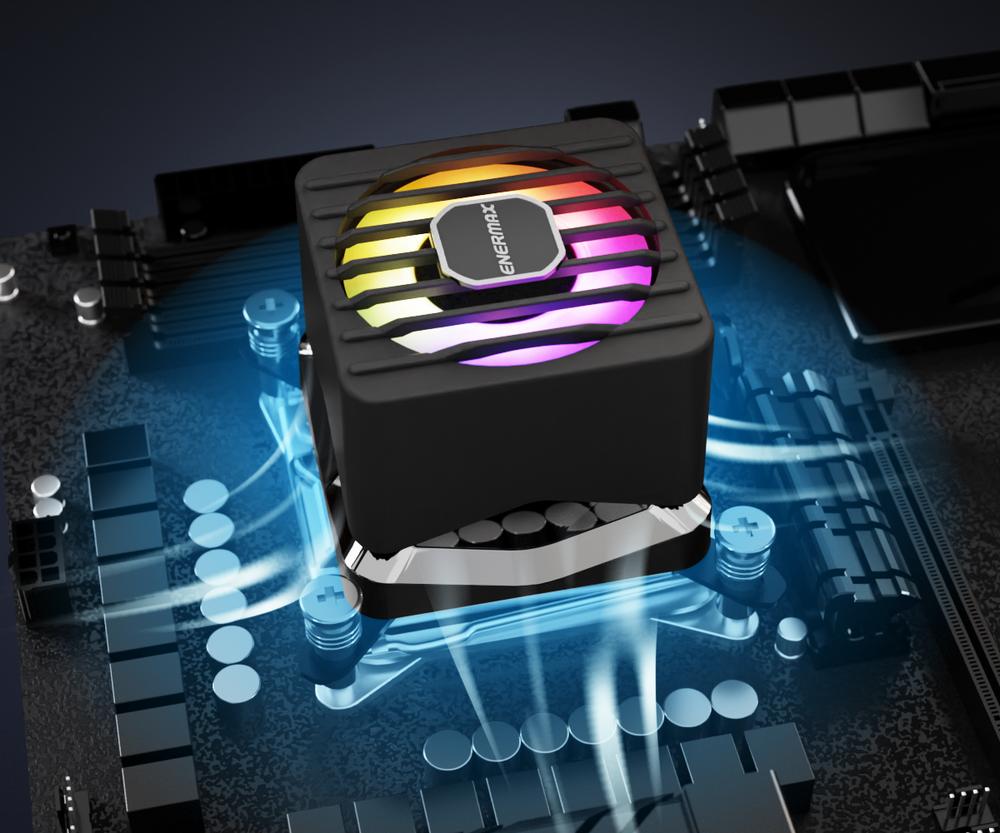 Looks aren't forgotten, either. The fans and CPU block are ARGB lit, with the latter's cover secured using magnets. If anything, this allows you to position the branding the right way up rather than tilting it to the side, or you can replace it altogether with a choice of custom pieces that are sold separately.
These new Silent Flow PWM fans are promoted as exceptionally quiet thanks to improved fan blades, with Enermax claiming a 23.46dBA maximum operating noise. This is impressively on the lower side. All parts are also PWM-controlled, including the pump, for granular speed adjustments.

To avoid motherboard VRMs (voltage regulator modules) getting toasty due to lack of airflow, the Liqmaxflo series includes a 60mm fan dedicated to blowing air around the CPU socket area. This should notably reduce the temperature of the motherboard and potentially even cool the top M.2 SSD, which may be from the hot-running PCIe Gen 5-type – an issue brands like Crucial combat with chonky heatsinks.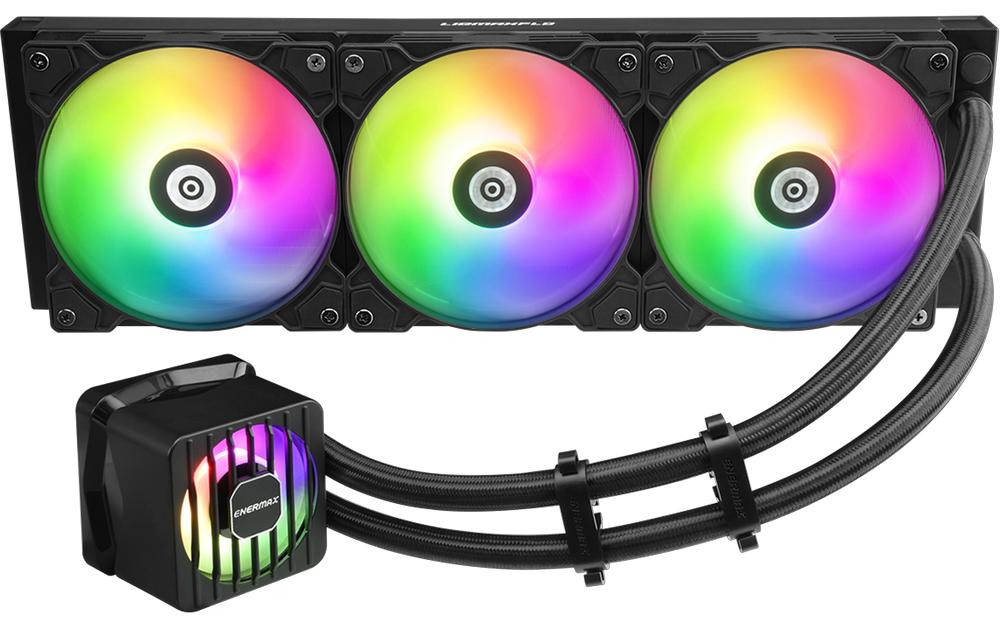 Enermax plans to release two series: the Liqmaxflo, boasting a 38mm-thick aluminium radiator available in 240mm, 360mm, and 420mm sizes; and the Liqmaxflo SR, an entry-level line with non-RGB fans and 27mm-thick radiators in 120mm, 240mm, and 360mm formats. All come with 400mm long tubing alongside a 100ml coolant bottle to refill the liquid if necessary, which is a nice touch.
Compatibility-wise, we have support for Intel's LGA 1700/1200/115x/2066/2011/2011-3/1366 and AMD's AM5/AM4 sockets.
The Liqmaxflo series is available on Enermax's USA online store at $129.99 for 360mm and $109.99 for 240mm, with the Liqmaxflo SR sitting at $109.99 for 360mm, $89.99 for 240mm, and $79.99 for 120mm.